Some days ago my nephew who is now nine years old was telling me, Uncle, buy me a bicycle. I am badly feeling the necessity of a bicycle. My close friend, Rahul who has a bicycle.
I replied to him, Don't insist uncle, you are now almost grown-up. Don't ever think about what other persons contain what they have. If your friend Rahul jump over a bridge will you do the same?
No, uncle, I will just take his bicycle and run away for cycling. Haha
Now, most of the children are very smart. They know very well how to fulfil their demand. Later, I realised he was needed for a bicycle. Haha
After crossing 4 weeks I am back here now. During these four weeks I peeked here many times, but I didn't get enough energy to interact with all. Most of the time, I like to read articles to know about different cultures, different writing styles, to know how someone is exposing their expression. These all are favourites to me. And also I love to do comment on the comment section. Yes, that's me. But during these 4 weeks literally, I was very busy. So, I knew I could have commented but I wouldn't be able to interact that was the reason I retracted myself from social platforms. That's time, I was so unsocial. Haha.
Literally, at this time, I was busy with fieldwork. I was a complete package of farmers. Yes, it was a season when we bring back our harvest to home. We can call that season Paddy cutting season. From planting paddy to bring back it to the house, it always needs a lot of hard Labour. We live in a local village where farming is the main adoption for livelihood. Most of the villagers cultivate Paddy.
Like the other farmers, we also cultivate paddy in our field. I like it or not I had to do all the procedures to complete this task. Most of the time, I plant paddy, I have to take care of them. But at the time of cutting Paddy, my responsibility goes increased. Haha. Like, cutting paddy, tying them, bringing them in our house, at last cleaning them. After completing this procedure time comes to get rice from them. During these four weeks most of the time, I used to do this kind of processing work. But it's already finished. My duty is almost completed.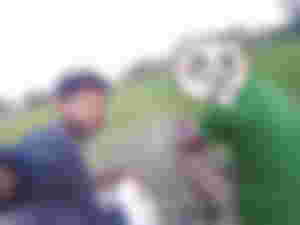 Yes, it's me. I took that above picture when we first planted our Paddy. At first, we need to cultivate our land properly to produce Paddy. And also irrigation is needed the exact way otherwise the farmers don't get their complete result. That place is situated beside our village. The paddy field you are seeing I planted the Paddy there. I always must take care of our land. So, performing my duty, when I stay home before evening I visit to inspect the paddy field most of the time.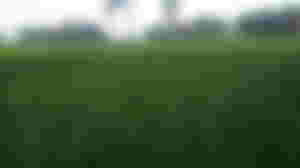 When the Paddy gets their time to grow, it looks like that. Basically, after getting one month time, they contain this appearance.
Time flies very rapidly. When I first started to use this platform, I got 14 excellent persons. But due to my business, I was almost inactive from this platform I don't think these excellent persons can remember me at all. Haha. However, I am back again. I will try to stay active here from now. Thanks a lot for the only sponsorship. I hope you all have a great time. Stay blessed.
Lead image: Made from Canva.
Noise.cash: https://noise.cash/post/2m0qm4gtmq73w
Mining: https://app.stormgain.com/friend/BNS79082903
Mining: minepi.com/Delwar62
Telegram: @HossainDelwar