Men have so many desire in their lives. So as I. From my childhood, I always thought if I could be able to see a ghost. But Somehow, I didn't be able to see them directly. One day the desiring day came, I saw a ghost directly. Can't you believe this? That's true I saw a real ghost. He was known to me. I talked with him many times in my life. Just stick to the end, you will know how did I make the impossible possible.
In 2016, I stayed in Dhaka. As you know that, Dhaka is the capital city of Bangladesh. But the incident happened to our village where I saw the ghost. As usual I was staying in Dhaka.Everyday I used to talk with my family, with my parents and other family members. I knew most of the villagers in our village. One day my elder sister phoned me. As usual, I took it as normal phone call. But my sister told me one of our villagers 'Salul' uncle died. I knew Salul uncle very well. He care me lot. I was got upset hearing that news from my sister. I was still staying in Dhaka as a normal way.
After hearing that news from my Sisters, spent so many days, Gradually, I totally forgot about that. Then 7 months later , At last I went to my house, to my village. When I stay home, I usually get out from house in afternoon and get in my house midnight. On that time we friends, travel so many places, sometimes we play cards along with other games. That is our Daily routine in my village life.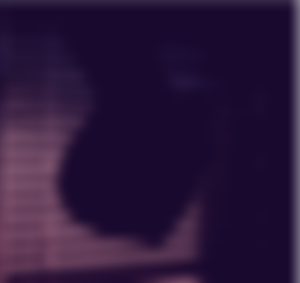 One day, As usual, I went to meet with my friends in our local field where we spent most of our time. It was 5 kilometres away from my house. When I met with my friends, A friend of mine told me going with him to our town riding a bike. As he fell in a problem. So I went with with him. When we were coming home it was just 11 pm. So we reached to our Bazar from there we went to play cards. But when we were playing we forgot the night was going deeper. And starting a little raining. It was 12.30, we stopped playing, we set out for our respective house. One of my friend told me he would reach me to home by motorcycle but I didn't care because I had my bicycle with me.
Since it was raining a little, Storms going on a little. My Mobile phone was no charge. As I used my mobile charge for playing card as a torch light. It was lighting in rain so I was following the lighting for going on. Suddenly, the Chain of my bicycle spoiled totally. It was raining with lighting, my bicycle Chain spoiled, I was totally alone there. I was thinking about myself what was needed to do. As I told earlier, in the Month of Ramadan, The Muslims community usually used to go bed early as they had to wake up before the Azan of Fajor for taking Sehari. Somehow, I decided to go home by walking. Before reaching our house there is a open field and then a small jungle . I was starting walking. I crossed the open field. I was totally wet. Then, When I was crossing the jungle ---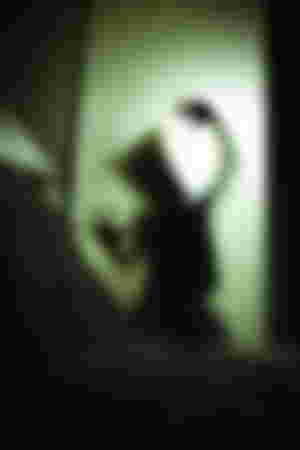 I noticed Salul uncle was coming. Do you anticipate Salul uncle? Yes, Died Salul uncle. I referred earlier. No, I was not dreaming. I know Salul uncle very well. There was no mistake, Salul uncle was coming with a hurricane lamp and A stick with hand. Yes, Salul uncle always used stick for walking. I was totally frightened. What will I do now? Where will I go now? I was thinking myself. Suddenly, Salul uncle was coming closer to me, my all strength went vain. I was floating in the air without strength. My Brain suddenly reminded me Salul uncle died a few months ago. But how Salul uncle is coming? I was in hell. When I noticed, Salul Uncle almost came closer to me, I threw my bicycle in jungle, started running back so fast with louder sound help me, help me. A ghost has attacked me. A ghost has attacked me. It happened almost 10 minutes then one of my friends father came to catch me with a torch light. I was trembling with fear, more than fever. My friend father torched everywhere but saw nothing--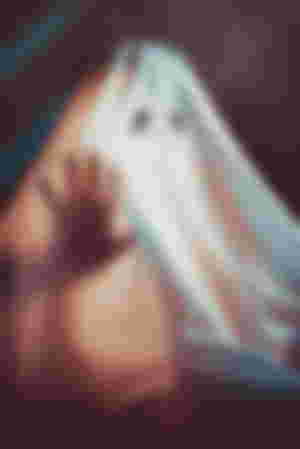 Actually, it was Salul Uncle. It was 100% right. Actually the problem was mine and for my sister. My sister told me Salul uncle was died. Actually it was another Salul unlce but I presumed that old Salul uncle died So I didn't ask anything . On that night, I asked my father I saw salul uncle in jungle with a stick. Of course you saw, his house is there so he can be seen there, my father told me. Didn't he die that day sister told me? No, your sister mentioned another Salul uncle you didn't notice. I went that night to Salul uncle house to see him and as usual I saw him alive. My friend father torched everywhere but He didn't find anything because Salul uncles house is situated near the jungle when I was running and calling for help, he entered his room, Salul uncle told me. And that's the reasons my friends father didn't catch anything. Haha