AIRDROP NodaWallet (only for early users): Get 100 NCN ~ $ 36 + $ 5 / ref
NodaWallet is an anonymous cryptocurrency wallet with instant exchange and synchronization with decentralized exchanges which will be as convenient for any user as possible!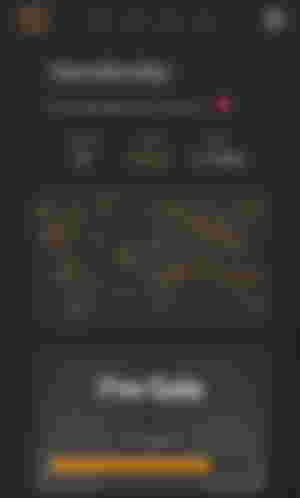 (Image Displayed - Registration 36$ + 2Ref 10$)
Noda Network is a decentralized protocol for automatic liquidity delivery!
This NodaWallet airdrop quest is suitable for both beginners in the world of cryptocurrencies, and bounty hunters - Easy enough.
Tasks to be done:
Step 1: register on the NodaWallet site (https://rebrand.ly/noda)
If registering with your phone browser and you cannot find "Registration", then click on the gear "Settings", and tick "Desktop site" … After registration you may restore it back to the mobile view for convenience.
Step 2: Install a new NodaWallet crypto wallet on your smartphone (Please ensure you write down/ backup your seed words – it is Very IMPORTANT!!)
📲 Download  the app in Google Play
(https://play.google.com/store/apps/details?id=com.application.nodawallet&hl=ru&ah=RL6IWK0epC3muqKB1wQZq_l_sYU)
Step 3: Take Screenshot of what you installed, the App - NodaWallet.
Step 4:
🔹 Join the Noda channel (https://t.me/NodaWallet_ru)
🔹Join Noda group (https://t.me/nodacrypto_chat)
🔹 Follow Twitter (https://twitter.com/DexNodaWallett)
🔹Follow medium (https://nodawallet.medium.com/)
Step 5: ✅
Send the following details
🔹Your email (which was indicated at registration):
🔹The address of your Telegram account where you subscribed to the channel and entered the chat (@user, or the way your account is signed Name- Family):
🔹Address of your Twitter and Medium account:
🔹Screenshot with the installation of the app:
Submit the above details and send to admin support
E-mail: support@nodawallet.com
Or on Telegram: https://t.me/nodasupport
As soon as the admin checks all the completed conditions, you will be awarded a gift, NCN coins
NOTE: To turn on the ENGLISH LANGUAGE, click on the gear "Settings" then click either "TRANSLATE" or the "Language" line and put up English.