A few days earlier, I posted an article about how Davido collected money from friends and fans and after some days he donated it to an orphanage home. Many appreciated him but a few people attacked him. Saying if he wanted to donate money he can do it himself and not ask people to send for him.
Initially, Davido said in his post that he wanted to use the money to clear his Rolls Royce at the port but then to everyone's greatest surprise he donated the money. After he donated the money, a Nigerian pastor attacked him for not paying tithe.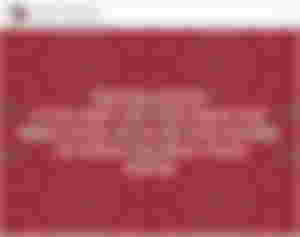 A cleric identified as Goodheart Val Aloysius has reacted to the donation of award-winning Nigerian singer, David Adeleke, popularly known as Davido to orphanages across the country.
Aloysius in a post said that Davido won't make heaven if he fails to pay tithe from the two hundred million naira he donated to the orphanage home.
Tithe is 10% of money earned or made. The money Davido gathered had a purpose so it wasn't actually money earned. The money was meant for the less privileged so I don't see how he'll pay tithe for money that's not his. Davido is a rich man, if at all the pastor wants to collect tithe, he can do that from Davido's show earnings or something else. Either ways all I see is a stunt to attain publicity. Anyway many people shared their own point of view about the matter. It's all stated below.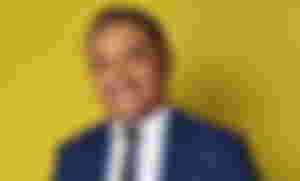 Daddy Freeze (a critic that broadcasts news and has a radio talk show) has attacked Nigerian pastors after singer Davido donated ₦250 million to orphanage homes.
Daddy Freeze, on his Instagram page, said they gave Davido money for Rolls Royce, but he gave it to the needy.
He said so a Nigerian pastor would receive tithe from the money for the needy and would buy Rolls Royce with it.
He wrote: "They gave Davido money for Rolls Royce, he gave it to the needy. While pastors receive money through offerings meant for the needy and used it to buy Rolls Royce.
"Yet Davido is worldly and your pastors are spiritual."
Davido is not actually a christian so I begin to wonder, what lead to the collection of tithe from an unbeliever?
Read what some other people said about the pastor's statement
Gideon Essien Ephraim wrote, "Sir please why will he not make heaven? Or is paying of Tithe now a ticket to heaven?"
Engineer Peter Asuquo wrote, "You don't sound like someone that knows God at all, I wonder the kind of God u are serving."
Toms Alims wrote, "Common tithe you can't spell and you think you're making any sense. Davido will shock you. He may be there before you, since judgment day is not in anyone's hand but God." )
Coby Ted wrote, "Rubbish talk, all these fake pastors will just be saying rubbish. Are you making heaven oga (sir) Goodheart."
Jeff OG wrote, "So giving to the society is not associated with tithe?, only when it's given to pastors huh."
Everyone seems to be angry about the issue on ground. From my own point of view the pastor is a thief and Davido should not give him anything. What do you think?