Hotel Transylvania: Transformania
Hello guys I'm here again. School has officially resumed and lecturer has stated so I've been kind of busy doing things here and there. Anyway, when I've finally balanced everything I'll be able to post articles regularly.
Today we are going to talk about Hotel Transylvania. Many of you know this movie because they have released a series of it. This is the fourth installment of Hotel Transylvania animations. According to the franchise creator this is going to be the last entry for Hotel Transylvania which has started all the way back in 2012.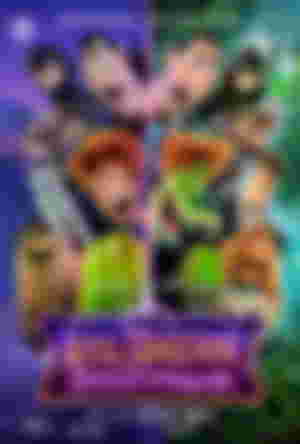 Dracula and the pack are back for the last time, like you've never seen them before in Hotel Transylvania: Transformania. Reunite for an all-new adventure that presents Dracula with his most terrifying task yet. When Van Helsing's mysterious invention, the 'Monsterfication Ray," goes haywire, Dracula and his monster pals are all transformed into humans, and Johnny becomes a monster! In their new mismatched bodies. Dracula, stripped of his powers and an exuberant Johnny, loving life as a monster must team up and race across the globe to find a cure before it's too late, and before they drive each other crazy. With help from Mavis and the hilariously human Drac Pack, the heat is on to find a way to switch themselves back before their transformations become permanent.
For the final chapter of the Hotel Transylvania film series, franchise creator Genndy Tartakovsky returns as one of the screenwriters and executive producers. Selena Gomez also served as an executive producer, while reprising her role as Drac's daughter, Mavis, alongside Andy Samberg, returning as Johnny. The film also features Kathryn Hahn, Jim Gaffigan, Steve Buscemi, Molly Shannon, David Spade, Keegan-Michael Key, Brian Hull who comes in to replace Adam Sandler as Dracula, Fran Drescher, Brad Abrell and Asher Blinkoff.
Hotel Transylvania: Transformania runs for 1hr 28 mins and has received some positive ratings across multiple review sites. It has a very good reception as it is still a fun family animation. On the review websites Rotten Tomatoes, 55% of 51 reviews are positive, with an average rating of 5.30/10. The website's critical consensus reads, "Much like the trio of films it follows, Hotel Transylvania: Transformania is middling family viewing -- relatively painless, but overall rather uninspired." 
Metacritic, which uses a weighted average, assigned the film a score of 45 out of 100 based on 14 critics, indicating "mixed or average reviews".
The animation sticks to the method it has used in the past 3 installments. It maintains it's easy and casual humour and there are still a lot of genuine belly laughs in this new movie, it never gets old.
Hotel Transylvania: Transformania was released on January 14, 2022 and is currently out on Amazon prime exclusively for streaming and downloading and will not be available in any of the movie theatres.
Feel free to interact if you have already watched it. If you haven't watched it, download it and try it now.
I'm looking forward to bringing more juicy contents to you guys.
Yeah before I forget again, thank you @Elisha01 for the sponsorship. Looking forward to bringing more juicy contents.
Don't forget to leave a like and subscribe for more contents. Feel free to share your thoughts and suggestions in the comment section below.
Thank you for reading.