The Basket of Life
Are you more worried about the title and what it means or are you already thinking philosophically to create an imaginary vision about the title and its possible interpretation? Whatever side of the coin you find yourself will say much about whom you are and your level of understanding. To that person who is already thinking even deeper in a bid to see the picture clearer you are on the right side of the coin and this post is meant for you. If you are just looking at the title with regards to its literary meaning then you owe it to yourself to think deep by looking beyond the physical but looking inward towards what the mind can comprehend. I am not going to confuse you rather I will try as much as possible to make this post more philosophical than usual. I don't expect everyone to read to the end but I expect only those whose minds are open to inner understanding and imagination to do the needful. Once again I say good morning to every one of you, who has read up to this stage, don't give up because you are doing the right thing. I welcome all of you to my imaginary world carefully penned down for the consumption of the wise.
The Basket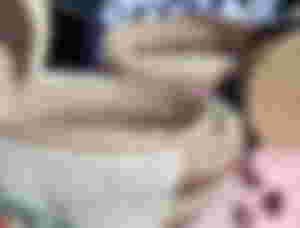 You cannot say you do not know what a basket is because I believe that we all have one or more baskets in our houses, but have you carefully looked at that basket sitting there in the corner of your kitchen? I am talking about a careful and deeper study of that basket in your kitchen or somewhere around the house. Let me arouse your thoughts with this question. What is a basket meant for? To a free thinker, this question calls for a deeper study of the basket before an answer can be given but to the mind of the one who looks at things from the outside, a basket is a mere domestic tool or a sports apparatus. Well, in whichever way you choose to look at a basket you will see one singular fact which is the number one characteristic of a basket. This is what gave the name basket to any basket anywhere in the world. Let me take you a bit further. Why do baskets have openings around their entire body? Are you thinking outside the box or are you still looking at things from a layman viewpoint? For anyone who has seen or made use of a basket in one way or the other, you must have noticed the conspicuous openings scattered all around it.
What was your reaction the first time you came in contact with a basket? I believe you must have wondered the sort of tool the basket was and why it was made in such form. I have tried to understand the rationale behind the invention of a basket and why it has remained in use to date but each time I do this, I always hit an iceberg but today is different because it became clearer to me. If you are very careful you would have noticed that the baskets we see in this modern time are almost made in such a way that it does not reflect or portray the true essence of a basket. The old baskets we all know are produced in such a way that you will see openings all around the body and it is through this opening that unwanted contents are removed. Just quick tests; if you have a real basket in your house try and carry out this test. Take the basket to the kitchen sink and try to fill it up with water. If you can do that successfully by filling the basket with water then, it is obvious that what you have in your house is not a real basket. If you carry out the test and it comes out negative i.e. you were unable to fill the basket with water then, you are ready for the next paragraph.
Analysing the Result
Let us analyse the result we got from the test above and if you are yet to carry out the test please, you have to do so in other to have a first understanding of the analysis we will make here. The first thing you must have noticed while carrying the test was that the water went through the basket effortlessly. You did not have to bend the basket to a particular way or side for the water to go through it. What it means is that in any way you keep the basket and pour water in it, the water will certainly flow through the basket. This is the point where only deep thinkers will continue reading this post while those who see things from a shallow viewpoint will skip the remaining post. Let me disturb your thinking ability by drawing an inference with the test of the basket and the human mind. If I tell you that the human mind is just like a basket, would you believe me? Now, this is where philosophy comes to play in this post. Naturally, the human mind is meant for assimilation and understanding of different things ranging from one sphere of life to the other but, there is one big mistake most people make about the human mind.
Yes, we all know that the mind is where everything starts from but what we do not know is that everything does not end in the mind. Let me use an instance to buttress my point. When you allow knowledge to flow into your mind, do you lock it up there or do you allow it to flow through in other for you to think deeply? One thing every teacher looks for in a student is the ability of free flow of knowledge within and outside the scope of learning. When a teachelimiting yourself from moving a step further. For every inventor who succeeded with theirr tells a student that one plus 1 + 1 is = 2, a wise student will always want to know why the answer is 2 instead of 1 or something else. This is where and how true knowledge emanates and flows into other areas of one's life. You must have heard that true knowledge is limitless but you are still in your old way of learning thereby invention, they must have seen beyond what the eyes of a natural man see. You cannot be great if you do not allow a free flow of knowledge in and out of your mind just like the basket. When the mind conceives a thing, the mind needs not encounter any form of limitation either knowingly or unknowingly otherwise such a mind will end up not reaching its potential and purpose in life.
If you have read up to this moment, you are truly a philosopher and I wish you the best of wonderful ideas that will bring about positive changes in your immediate environment. Thank you for reading my post today.
Davinchysax loves you.