27/09//20

Episode 5 of Success Tips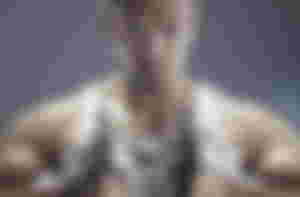 Hello everyone, it's Dangerous_Fly once again. I present to you, episode 5 of success tips. Please subscribe if you haven't and leave a like or a comment if you want to.
Previously on Success Tips

Previously, we talked about how comfort zones are not of help to us in the accomplishment of goals hence we should stay away from our comfort zones . Our comfort zones don't help us accomplish the needed tasjs hence the need to avoid it stay away from them as much as we can. A nicely written article it was , and if you haven't read it, then you can do yourself the favour and read it here.

That was by the way.
Today's article is going to be based on the topic, "wake up with determination , go to bed with satisfaction".
This statement looks like a simple topic or something that is self-explanatory hence I won't be taking much of your time but also take not it entails a lot. We are going to break into two parts and look at it's meaning.
To wakeup with determination doesn't mean what it's words or components suggests but simply that, we start that work, goal, dream or whatever it is with determination, persistence , hardwork and whatever positive work ethics one can think of. Saying that goes on to tell us to hold on to such practices when we start but not dump them on the way.
Going to bed with satisfaction as the other part of the sentence also suggests or means that , we accomplish the goal or dream we want to. It shows the joy or pride in accomplishing what we have. Here, we retire from the work and enjoy it's benefits.
Putting the two "parts" together , it depicts or tells us that, for that dream we want to achieve, we should start it with determination; we must be determined to get it at all cost, be persistent and work really hard for it ,hold on to the values and not quit and at the end we will really enjoy from our hard work.
Confused??
In life, there are several dreams people have of different size and methods or levels of sacrifice or work one has to do to achieve such dreams. Some needs a lot of work as others require less but in all , without determination , they can't accomplish such dreams. Why??
In this world , we strive to live. We create opportunities, take chances and make success a reality. When we go against or away from these we rather make success a difficulty which shouldn't be.
With dedication, we strive or fight with all that we have; the money, goods, services (strength, knowledge, wisdom, incentives ) even when things get "messy" or really hard for us.
As humans, we do have this thought that mostly pushes us away from what we want to be , it pushes us to run back when things don't go well but we shouldn't because winners never quit..
Quitting on its own is just an indication or a sign of cowardice , it is just like running away from a battlefield, You are not worth a fighter so is this, when you run away from your dreams , aspirations, goals , aim or target simply because they get tougher day by day and is nearly impossible to make it happen then I don't even know what to call you as, (a coward? A fool? A stupid person? Or what??)
For those who strive amidst difficulty, persistently work for it and continue to move even if it hurts, they are those who actually go to bed with satisfaction. The are those who in the future look at their past(the sacrifices and hard work) and become proud of their work or themselves.
They value the work they did and will always be happy for doing it without any regrets but for those people who run away from their dreams do you what happens? Within some few years after, they begin to face real hardship in life; they then bite their fingers really hard and say ,' I have made a mistake' when they really realize the effects of running away from their dreams.
They sometimes become more disappointed in life when they see their mates with whom they dropped out of the game leaving them behind in posh cars, living in comfortable estates but for them , they even beg before they get something to eat.
This really leave a sense of learning or a lesson to them all but at such times it becomes too late.
Upon all these enjoyments and suffering , do you know one interesting thing?
The benefits or disappointment in the future depends on your work or input today. For your future to be bright, then you will have to make sure you work to secure it , otherwise ,"foul ball". If you also decide not to secure it, then you will have to live to regret that and in the future you can't get back to change it so you will have to live with it for the rest of your life. The ball is in your court and you decide what to do with it.
For me, it is really advisable to live accordingly and work hard with determination driving you since everyone will surely enjoy the fruit of their labour but for those who don't work for it , I only have a statement for then and it is simple, if they don't work for it , the they should remember they can't benefit from it either since you only reap what you sow.
Thank you all for your time, it's Dangerous_Fly once again, Bring It On!!!.
Resources
Sponsors of Dangerous_Fly