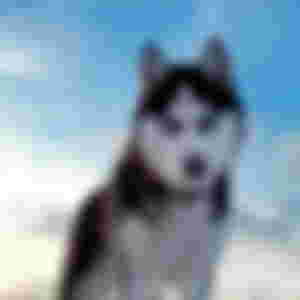 The year has been a really distinct one with less productivity on the part of me as a student..
This year hasn't been really gone as planned by many as the world has faced or experienced terrific deaths, sorrow, misfortunes, and a whole lot. Among which I intend on mentioning a few.
The flooding that occured at Sudan

The 2020 Hurricane Season

The Northern American Wildfire Season

The Almighty Covid-19 Coronavirus.

Sudan Flooding

US Civil Unrest

Monsoon Floods

Rohingya Refugee Crisis

Midwest Derecho

Beirut Explosion

Venezuela Humanitarian and Refugee Crisis

Southern Border Humanitarian Crisis

Yemen Humanitarian Crisis

Midland, Michigan Dam Breaches

Puerto Rico Earhquakes

2020 Spring Tornados

Volcanic Eruption in Philippines

Earthquakes in Turkey, The Caribbean , China , Iran, Russia , Philippines and India.

Locus Swarms in East Africa and Parts of India and Asia

Cyclone Amphan In India and Bangladesh.

Forest fires in Uttarakhand, India

Snow Antarctica turns green.

Floods in Aslam, Asia.

And many more.
There was more of death engaged in this, loss if properties and several misfortunes that befell man in this specific year. All plans by people to make successive business, trade and what ever was paused unless online business that continued to prosper with scams and hacking also being a major thing on the net.
All these left a sense of insecurity, pain, fear, and what ever one can think of in the part of humans... I remember the fear in me when the pandemic struck but mind you the joy was massive when schools were closed😂.
Several lives lost, families broken apart, countries in problems, several companies closed, foodstuffs spoiling, with people losing their jobs , people using such as an advantage over others leading to the increase in the price of various things. This and many more feelings engulfed us based on our personalities but then the final call.
Many were the precautions that were taken, RIP to those who couldn't survive the pandemic but I know that by the precautions and by God's fmgrace the pandemic will be over soon .
I am always of the view that nothing is permanent that is why i say it is about time we stand up and fight. Now, I am about to leave for school and also the pandemic has really decreased.
At the time of lockdown , I was lucky enough to see this site and indeed it has really helped. I am greatful to the moderator, the donors, the subscribers , those who hit the like button and the comment side and all who have given me since more knowledge based in their comments svd articles. And it was fun been with you all. The addiction and what not.
Thank you all for that.
It us about time , I move from this and continue with what was paused some months ago.
Thank you all once again. It's Dangerous_Fly once again, Peace!!!
Sponsors of Dangerous_Fly