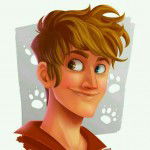 Hello everyone, it's Dangerous_Fly once again with this article. An article that will be a motivation to us all . Please subscribe if you haven't and leave a like or a comment if you want to.
Most at times, there is this feeling that comes to us when we are lonely. Thoughts we say are mostly triggered when we are alone and sometimes these thoughts become mostly about our failures, our downfall, our image that has been tarnished and as well several thoughts about life; the pain, suffering, lack of possessions, lack of some values and as well social or societal challenges.
Some people through these then make up their minds to end life at such instances as some may say ,it's my destiny to be poor, I can never overcome this embarrassment, it has become a part of me and several more excuses.
But these claims are not true. These are all signs of Fear as I may say. You get afraid anytime you get these thoughts but what we don't get as a fact is that, it is basically fear that keeps us away from doing so.
You are afraid to face life, afraid to face the embarrassment, afraid to see some people that you think are better than you in a contest whuch sometimes causes you to quit, forfeit or resign in a decision you've made that didn't go well.
You thought of a way of solving some problems, you tested it though but little did you know something was not right somewhere.
During presentation you were stuck somewhere at it causing people to laugh at you, embarrass you, pull your legs for the whole time. You got the chance the second time to prove and again you flopped worsening the case.
It was indeed your fault not to look at the work well. Get help from people to make it work but on getting another chance to prove it again you become resistant not liking another disgrace .
You feel embarrassed you don't want to take the chance with the mindset of "if I fail again".
Man, this is completely fear to the highest degree . You deem it trouble to prove yourself because you have already lost your image and is trying hard to cope with it but mind you , that will forever be a burden on your head.
Revise your work, by putting in more efforts, find your mistakes, replace them, test it again more effectively and with svmeveral problems and approved by your own self and by doing so you achieve your goals and clear of your name.
Therefore I deem it advisable to take my chances that can help clear my name whether I do something good or bad that didn't work out. So can you.
I focused this article on doing something that doesn't work and causing people to laugh at you but I will bring it's part to that will also be from another dimension since one topic can always be written from different angles.

Thank you.
Sponsors of Dangerous_Fly