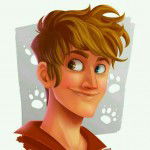 So there was this day , I managed to sneak out of the house at night to go and party with my friends. There was a lot of feasting, we made merry, we sung, danced and did a whole lot of interesting stuff. We continued with the celebration for a long time till we all settled to have a drink for ourselves.
Almost all my friends went in for alcoholic drinks except me myself and some two other friends who resisted the alcoholic drinks and went in for soft drinks. We were teased and mocked at that, we are women and common alcoholic drink we can't drink was the words used against us.
We didn't mind them and went our way to sit somewhere not that far away from where they were .
Moments later , all we could see was fight all around; some were hurting others seriously with the bottles to which the cause of the fight was unknown because they were drunk after they went for a competition of who could drink more.
We bared the responsibility of conveying all of them to the Hospital if which they sustained various degrees of injuries.
Don't Always Follow The Crowd
Hello everyone, it's Dangerous_Fly once again. Please subscribe if you haven't and leave a like or a comment if you want to.
Today's message was basically do not follow.tge crowd but upon further look at the topic , I decided to modify it.
Don't always follow the crowd is a statement that basically warns us on the need to consider the consequences involved when we decide to follow some people to do something.
What can happen when I follow these people out of school? When we are caught what will I say to my parents ?
This classes that they are going , should I join? I heard it is pretty good , should I join?
This alcohol has a lot of side effects should I still go ahead and take it because my friends are recommending it?
Some of these questions should run through your head when you decide to follow a group of people to either do a good thing or a bad one.
On Read.Cash we have the writers who put in a lot of efforts and those who wants to cheat , which if these crowd , do you want to join?
We should always look at the problems that can arise when we decide to follow what we think a whole lot of people are doing.
Thank you.
Sponsors of Dangerous_Fly