Bitcoin Lightning Network - does this app lead to mass adoption?
Bitcoin is known to be a payment network and so in order to be successful, this kind of network needs people to use it. The more people worldwide participate in the BTC network, the better. However, since digital gold is just 11 years old, a whole lot of adoption is required to further expand the success story to date.
Even if Bitcoin is currently primarily used as a speculative object or in the best case as a store of value, it was actually invented as digital cash by Satoshi Nakamoto. However, in order for the adoption as a payment method to take place, a scalable second layer solution such as the Lightning network and user-friendly apps that encourage people to use the new technology are required. A breakthrough could have happened just now, which may lead Bitcoin to mass adoption.
Bitcoin in its previous form is not scalable because the network cannot process enough transactions per second due to its decentralized nature. The Lightning network, which could help BTC to achieve a breakthrough as a medium of exchange (means of payment), is to remedy this in the next few years.
But as high as the hopes were at the beginning, the more sobering the current figures are. According to the Lightning data provider 1ML, just $ 9 million in the form of BTCs are lured into the network and 13,000 nodes are in the network.
But this expandable development could now experience a new direction and a real boost through a new app called "Strike", from which as a Bitcoin fan you can hope for the desired mass adoption. The app was developed by a well-known developer and entrepreneur in the BTC space called "Jack Mallers".
The app focuses on allowing ordinary people to use the cryptocurrency Bitcoin and the Lightning Network. As Jack Mallers wrote in a Twitter post on July 2:
I just released the announcement of the beta version of Strike
A new # Bitcoin era is born. @ln_strike BETA is available for everyone to download.
Your debit card can now pay Lightning bills. Your bank account now speaks Bitcoin.
Ready to take off 🚀🔥😃🌚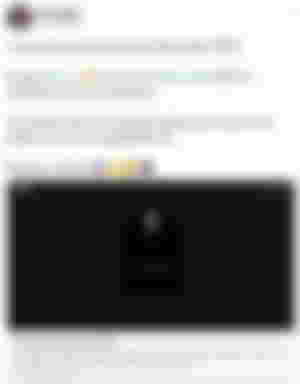 The special thing about Strike is that Mallers, according to Mallers, is allowed to "interact with the Bitcoin and Lightning Network protocols, only with a bank account and / or a debit card". Local Bitcoin fans know that dealing with the asset through wallets, nodes, seeds, and channels can be a lot more difficult.
The simplicity of Strike already seems to be well received in the Bitcoin community. Dan Held, from the Kraken crypto exchange, praises Strike as a fantastic product:
A fantastic product, laser focused on delivering a great user experience for Bitcoin users.
Blockstream's CSO, Samson Mow, is also impressed by the Strike developer's focus. He thinks "the teams that focus on the user experience [will] win the next billion Bitcoin users". So it is only to be hoped that Strike will actually be so well received that Bitcoin adoption can be sustained.