Increasing my Audience Reach Through ListNerds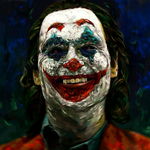 2 April 2022
If you are on any social media platform then of course you want to grow on that platform. To grow on that platform you need higher reach and more engaging content.
So what you do to gain more reach, we do promote it on various platforms. Even if you had tried to promote stuff most probably it's not gonna work as most people will not pay attention to it and very few leads we will get.
So here comes the LIST NERDS through which I promote my stuff, it is one of the things which I use it for amongst others.
ListNerds is a Blockchain-based mailer that works on Proof Of Mail Technology.
As we are coming into the era of web 3.0 the field of mailing hasn't been much evolved in these decades.
ListNerds is trying to change that and become the best Blockchain-Based Mailer
Proof of Mail is a concept of ListNerds which aims to bring good quality mails and benefit its userbase. Like to get more engagement, more leads, and CTR.
I got to know about one of my friend and developer of LISTNERDS Jon. I didn't join it instantly but I took time and after a few weeks, I joined the platform.
One thing that is amazing is that you don't have to worry about anything once you enter the platform everything is explained to you about the ListNerds and how to use it.
They had prepared videos especially to educate people about the platform. So after I completed watching all the videos. I explored the website.
I was given 1 ListNerds for free as AirDrop which was about 2 Hive. And it went in automatic staking and was locked and daily I would receive interest on that.
Then I visit my inbox and started reading the mails and visiting the link they had given and I see many promote their blog there. So the same I did and I got a few new visitors there who liked my article.
So every time you read the mails of others you get 5 mails for yourself to mail to the others. So you can read the several mails and accumulate the mails for yourself so you can bulk send those mails to other users. This is all totally free but if you want instant mails or more mails there is an option to upgrade your account.
Like this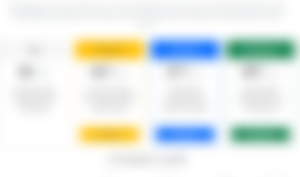 Of course, I opted free one haha. So after gaining a good amount of mails you write the mail and promote your stuff, It may be your Blogs or Affiliate Marketing or your any content you want more reach and you send it to others.
So here come the part users will only get 5 mails for themselves only after they real and visit the link mailer has given so due to this feature many people visit the content you had provided. And if they like your content they can also vote your mail and it will get verified after 20+ votes.
This is the reason the users will be engaging.
So after I start using I used to get Airdrops but suddenly one day I got about 15 LN in my claim. Then after researching, I got to know that once your mails get verified you are paid listnerds. So this is a website that allows us to promote our stuff for free and also us generate revenue. That is so awesome and thats makes me use more of it.
Another amazing thing is you can stake your ListNerds there to claim more interest from the value you had staked which also helps a lot for us.
This is based on Hive Blockchain so these all tokens are traded on the hive engine
They also have integrated CTP token in their emails and website for staking.
Earlier users were low but now many have onboarded there and so much content is put out here and it is a good opportunity to put our to and promote ourselves.
I am not going to explain each detail of ListNerds only the introductory part I wanted to make this as my personal experience from the listnerds.
https://listnerds.com/@cybercrypto
This is a new idea and evolution on the mailing system now by which you can send the emails sn the sender and receiver both will get the benefit by reading the mails and the connection between these two become much closer.
If it is used correctly it can majorly impact your content in a good way.
If you want to learn more you can check out their whitepaper. https://listnerds.com/whitepaper/

CyberCrypto