Develop The Habit Of Reading Every Day:•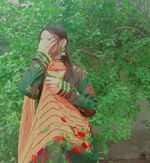 Education never ends, neither after school nor after getting the job of your dreams. Our life is a continuous learning process, although some of us may not be conscious of this.
I have always looked up to successful people as I wanted to be one of them, so I analyzed their lifestyles thoroughly. It was no surprise to discover that they always make time to read, study and learn far beyond their grade school. That's why they became great thinkers, innovators and leaders.
When I analyzed my own reading habits, I realized I was finding excuses for not investing time in this activity. I only read materials that had flashed across my screen on social media or other sites that appealed to me.Now when I started reading, I realized how many new things I had missed.
Identify one hour every day when you can reduce one or more of your time-wasting activities and then create a daily calendar reminder that blocks off that hour for reading. Alternatively, you can schedule reading during breaks such as lunch or dinner, or in the early morning before going to work.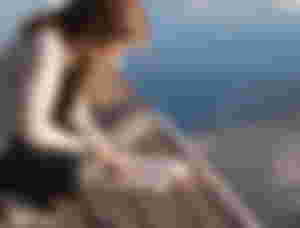 Reading can also become a kind of motivation that works wonders when it comes to relaxing. Reading motivational books can change your thoughts and make you more optimistic about life.
Reading autobiographies can also motivate us to keep working hard and stay dedicated to achieve our goals.
Reading keeps your mind active, strong and healthy. A person will never feel bored or lonely if he/she develops good reading habits.
Books are indeed the best source of knowledge and information. Every time you read, you will gain new bits of information and knowledge that are very useful.
Reading fictional stories can take you to a new world, improving your imagination by visualizing the fictional world's whole setup and getting familiar with every character.
Reading good books means you are making fair use of time. It is a perfect way to stay occupied positively and at the same time, learn something.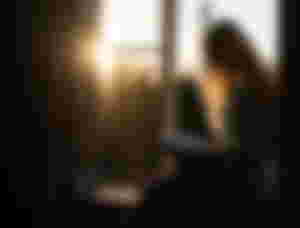 TRY TO UNDERSTAND THE IMPORTANCE OF READING

Once you know that books can change your life in a positive aspect, you will crave to read something more knowledgeable.

LOOK FOR GOOD BOOK

Hundreds and thousands of books have been written till now.You cannot read all of them in a single life span.Look for a book to read which interests you. Looks for good books can be a real challenge. At the beginning, you'll be prone to decision fatigue because of the great number of books available. This can drain your energy before you even starting reading. To reduce effort in selecting books, you can search for a curated list compiled by leaders you admire. You can also Google the "favorite books" of successful people you follow, ask people you admire what they read, or simply follow your own interests.

PLAN A READING HABIT

Reserve one hour of your day for reading.Do not do anything else in that hour. Try to read in lunch and dinner breaks to avoid yourself from doing something unproductive.

READ IN THE MORNING

Your mind is fresh and clear in the morning and absorbs whatever you give it. Schedule your mind to read at least 20 pages before you brush your teeth or before having breakfast. A good idea is to start your day by reading at least 20 pages in the morning, even if that means waking up one hour earlier. In the morning, your mind is clear and your body is relaxed after sleeping, so it's the perfect moment to invest in yourself. Remember that most habits with a great impact on your life never felt urgent even though they were important, so take small steps to make great changes.

TRY TO ENJOY READING

Don't take reading as a task or a chore. The purpose is to develop healthy habits in yourself. Think of reading as a relaxing activity for the day. Discuss a good read with your friends to see their interest develop in the book. A person who reads everyday gets better at it over time. Not surprisingly, daily readers also gain more enjoyment from it than those that read less often. It can even improve memory and critical thinking skills. And activities like reading have been linked to a lower risk of Alzheimer's disease.

BE A PART OF A BOOK CLUB

People who finish a book can exchange them with other good reads to keep reading interesting books. A book club participation can develop good reading habits in you.

READ TO A CHILD

This will cultivate a reading habit in you and your child will also develop an interest in reading books. Your child will develop good reading habits which will help them to seek more knowledge and to get better in studies.

GET A READING PARTNER

You should learn not to be a solo person and you need to start thinking that you can achieve all your goals alone, no matter how small they are. You will be in need of the right people so that they can help you stay focused and encouraged your reading goals and also your general life goals. Find accountability partners because partner reading offering positive feedback.

SCHEDULE A LIBRARY DAY

Making and sticking to a schedule is guaranteed to instill discipline into your life and to develop a reading habit. Marking your week with one special day dedicated to visiting the library.

The library will help you develop a reading habit because the atmosphere matters a lot, and you'll definitely find something to read that's catered to your literary palate. They offer an extensive collection of reading material. Your schedule will slowly but surely integrate and ingrain itself into your daily routine and that routine eventually becomes a lifelong and incredibly gratifying habit.