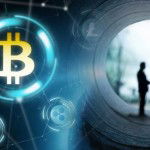 As I previously promised, I come back with a more detailed post regarding the Rwandan genocide. A short intro has already been made in the Rwandan genocide - a lesson that must not repeat and I've seen that there was some interest in the topic, especially after I recommended it as further reading on Noise.cash. As a consequence, I decided to come back with more details on this subject. I believe that people must know what happened during those times and why these unfortunate events must not repeat in the history.
After the atrocities of the Rwandan genocide, in lack of international intervention, Rwanda was forced to rebuild itself from scratch.
Rwanda is a small country located in central Africa. Its population is divided into two ethnic groups: the Hutus and the Tutsis. Actually there is a another ethnic group, but too small to count in this equation.
The roots of the Rwandan genocide dates back to 1924 when Belgians first took over Rwanda, formerly a part of Tanzania. The Belgians saw Tutsis as superior than Hutu. Many referred to this as the Hamitic Hypothesis and it was mainly motivated by the fact that Tutsis were taller and thinner than Hutus. Thus led to a major boost in Tutsis' ego and mistreated the Hutus for decades. This angered the Hutus leading to a major conflict between these two ethnic groups.
In 1959, a series of Hutu riots occurred killing nearly 20.000 Tutsis. After 38 years of being under Belgian control, Rwanda gained independence in 1962. After this, the fighting between Tutsis and Hutus continue to become more and more prevalent.
In July of 1973, the President of Rwanda, Grégoire Kayibanda, was overthrown by Juvénal Habyarimana who declared himself President. At the time, hundreds of thousands of Rwandan refugees were living in primarily neighboring countries. The countries were poor and they did not have enough resources for the refugees.
As President, Habyarimana would not let these refugees back into Rwanda. In response to this, the refugees formed the Rwandan Patriotic Front or the RPF. The goal of this group was to get the refugees back into Rwanda. In order to do this, they attempted multiple attacks on the Rwandan government. After these attacks were unsuccessful, Habyarimana retaliated by increasing the prejudice towards Tutsis.
Around 2.000 of Tutsis has been killed from 1990 to 1992. However, eventually, the RPF came to an agreement with the Rwandan government. It was called the Arusha Accords and it laid out an agreement of sharing power between Hutus and Tutsis.
However, not long after this, on April 6, 1994, president Habyarimana's plane was shot down by a missile and he was killed. It is not known for sure who performed the attack, but it was assumed by Hutus to be the RPF. This event was the main trigger of the Rwandan genocide.
Over the next 100 days, in Rwanda 800.000 Tutsis were killed. It started in Kigali, Rwanda' capital with the murders of the major political opponents of the Hutus. Just a few days after, the massacre started. Hundreds of Tutsis were killed in a church. This was the first major act of genocide. Other notable battles were the massacre at the Nyarubuye roman-catholic church and the Kibuye massacre. However, the Rwandan genocide did not consisted only from these massacres. These 100 days were continuous bloodbath, a very unjust bloodbath in which almost all of the victims were innocent.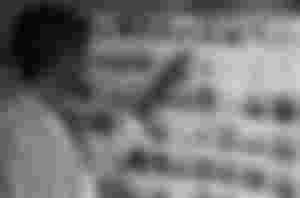 The Hutu's plan was to wipe all Tutsis from the face of the Earth. All Rwandans had to carry around identity cards with them wherever they went. These cards contained their ethnicity, Tutsi or Hutu. Therefore, these cards were essentially the difference between life and death. For instance, there were people that once found by the Hutu military, they were not only killed, but tortured. Thousands of Tutsi women were raped and even kept as sex slaves for weeks prior of being killed.
Many Hutus did not want to participate in the killings, but they were forced to by military personnel. They were either bribed with goods or threatened with their own life. The Hutu government expected all Hutus to participate. Some Hutus with Tutsi friends were nice enough to let them hide inside their houses. However, this was very risky because if Hutus were find hiding Tutsis in their household, not only their Tutsi friend were killed, but they would be killed as well.
Due to the holy freaking raids by the Hutu army, very few Tutsis were able to hide for very long. With that said, some still managed to survive the whole 100 days. While hiding, they would have to spend 24 hours a day cramped in a very tiny space with friends and family. Typically, they would receive a very low amount of food and water.
Finally, in July of 1994, the RPF captured Kigali and declared a ceasefire. However, the damage was done. 75% of Rwandan Tutsi population have been killed.
Unfortunately, around the world, there was very little reaction to the Rwandan genocide. Governments all over the world were aware of what was going on, yet they chose not to take any action. For example, Bill Clinton, the former President of the United States at that time, was completely aware of what was going on in Rwanda. There were strong evidence that 16 days into the killings, Clinton was informed of a genocide taking place in Rwanda. He received daily news on the killings, yet he chose not to take any action. Four years later he travelled to Rwanda to publicly apologize for not intervening in the genocide.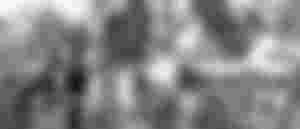 Belgium was also aware of the genocide, yet Brussels chose not to help. Their prime-minister at the time, Guy Verhofstadt also publicly apologized six years later.
The United Nations entered Rwanda during the genocide, but withdrew immediately after 10 of its soldiers were killed. They too later publicly stated that they take full responsibility for not stopping the genocide.
The Rwanda genocide may only lasted 100 days, but the effects lasted much longer. One of the biggest effects of the Rwandan genocide was a psychological effect that it had on soldiers. Many never found out what happened with their loved ones and essentially every survivor lost friends and family members as a result of the genocide.
In the aftermath of the genocide, many house were occupied and led by children as young as 9 years old. Other children were orphans. Most of these children did not attend schools. There has been so much post-traumatic stress after the genocide that the term ihahamuka has been formulated to describe this stress.
In attempts to get life back to normal, the Rwandan government has taken some actions. They have been doing their best to serve justice on those who committed crimes during the genocide. Since the genocide, the Rwandan economy has grown 8% per year. As time goes by, due to the rate of violence slowing down, more and more tourists are visiting Rwanda.
The Rwandan genocide was historically significant, because it served as a learning experience to the international powers. When people around the world learnt the shocking information about what it happened, international powers made an effort to make sure that events like this would no longer go unnoticed.
My successful faucets!
PipeFlare & Hive ZCash - ZEC with tier 4 referral program 
FreeCryptos: (DASH), (TRX), (ETH), (Cardano), (BNB), (LINK), (NEO), (LTC) & (BTC)
Stakecube (over 20 single click faucets per day)
Join DeFi and get $30 of DFI. Join CakeDeFi now!! 
Try Celsius and earn $20 for free.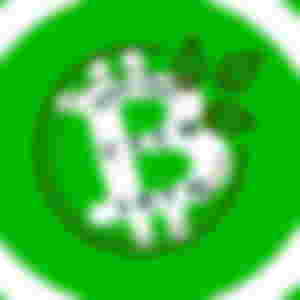 Sponsors of Crypto_Politics