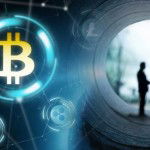 I already explained in my previous article, What is happening in Libya?, how the situation in Libya is. I had in mind to come with a follow-up of my previous story immediately after my post, but I had things to solve and I had no time to focus on writing.
Before starting I want to wish you all a Happy New Year and all the best.
So, for a quick recap, since 2011 in Libya there is an ongoing civil war. There are two sides that are fighting to gain control of the country, an internationally recognized government based in Tripoli and Haftar's army, based in the eastern side of the country. Both sides are supported by different external actors and each actor has its own interests in the region. I focused on France and Italy, two European countries that each support one side.
Now, going to the Russian Federation, Moscow managed to gain more and more control in Libya because the EU's foreign policy towards Libya is non-existent basically. This is also due to the fact that France and Italy fight for their own interests and are not capable to reach a consensus.
Thus, Europe is divided and its influence over Libya is minimal. Moreover, even if it vouched to help the Libyan people to re-build their country and make it more prosperous and democratic, the rivalry between Paris and Rome shattered their efforts to accomplish their objectives. Also, because of these disagreements, Russia came hard from behind and managed to take over the leading in Libya, becoming a major actor involved there.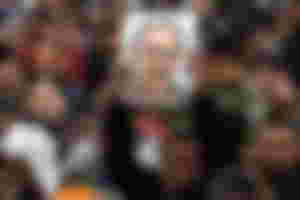 Moscow is backing Haftar's side and its policies are aligned with Haftar's and that is to take control from GNA, the internationally recognized government based in Tripoli. But what Russia is actually trying to achieve is to put Haftar the head of the country, a general who has been ousted by the former dictator, Gaddafi. Haftar is no different than Gaddafi and if he manages to take control of the country, its new regime is a new dictatorship and Russia likes this. As long as there are no democratic mechanisms in play, Russia can follow its interests easily. Thus, Haftar would be the perfect guy for Russia's political agenda.
It's worth to be mentioned that Gaddafi was a very close ally to Russia, so the 2011 NATO military intervention struck Russia really hard, as long as Moscow lost his ally. By this, Russia lost many strategic and economic advantages that previously held in the region. So, I can easily say that by backing Haftar, Russia is trying to give a serious blow to NATO and to become even.
I found a very interesting fact regarding Gaddafi and Russia. In 2008, the former dictator visited Moscow where he signed many agreements worth approximately 10 billion dollars. Russia promised to sell Gaddafi weapons and Gaddafi promised to give Russia many advantages such as licenses to build railways in Libya and rights for exploration in the oil and gas sectors. Basically, what is Russia trying to do now is to make use of these agreements and Haftar is the right man to continue what Gaddafi signed.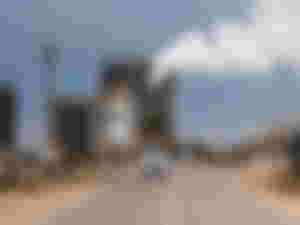 The Russian involvement in Libya was more than clear in 2019 when Haftar tried to conquer the Libyan capital, Tripoli and launched a heavy military offensive. Moscow also sent troops to support Haftar's, especially mercenaries from the Wagner Group. Haftar didn't manage to take over Tripoli because Turkey, another key actor in Libya, send troops to support GNA. So, Haftar was pushed away from Tripoli. But what's interesting is that the Russian fighters didn't go back to their country. Instead, they remained in Libya, ready to fight.
Even the Russian President, Vladimir Putin, said that Russian fighters are present in Libya, but, of course, they do not represent the Russian state and do not follow the official agenda of Moscow. They don't receive money from the Russian government, thus, they are paid by someone else and have an unknown agenda to the Russian authorities. But this kind of acknowledgment, but also a denial, is a very common tactic used by Moscow in such situations. In order to protect its interests abroad, Russia used this type of mercenaries also in Ukraine and other countries from the Middle East and Africa, because this is the best way to protect the state. In case anything bad happens and the international community accuses Russia, Moscow simply denies and say that the Russian government is not involved.
Talking about Russia growing influence is Libya doesn't necessarily means that I have to focus only on the military side, but also on diplomacy. We've witnessed many situations in the past years when Russia became a key player in diplomacy towards solving the conflict in Libya. I remember one key event that happened at the beginning of 2020, where both sides involved in the Libyan conflict, GNA and Haftar went to Moscow for talks. Initially Turkey tried to be the mediator and become the salvation of Libya, but these negotiations failed. Thus, both Libyan sides declared Russia as the leading mediator of the conflict.
There was another event that happened in Germany. Berlin hosted an international conference with the sole purpose of discussing what are the solutions for solving the Libyan conflict. President Putin participated and he looked like he was the boss, stating that the Libyan conflict cannot be solved without Russia being involved in the mediating process. Besides these, Moscow and Ankara cooperated closely to reach a consensus and end the Libyan dispute, while the EU remained out of the game.
My successful faucets!
PipeFlare & Hive ZCash - ZEC with tier 4 referral program 
FreeCryptos: (DASH), (TRX), (ETH), (Cardano), (BNB), (LINK), (NEO), (LTC) & (BTC)
Stakecube (over 20 single click faucets per day)
Join DeFi and get $30 of DFI. Join CakeDeFi now!! 
Sponsors of Crypto_Politics