We Have Been Using NFTs Wrong
Using NFTs for digital art makes no sense beyond laundering money (digital art + crypto assets = squeaky clean $$$). In the end, some of the key features of digital art include to be infinitely replicable and each of those copies is an exact copy of the original. Additionally, digital art can be moved freely with (mostly) zero costs. Furthermore, visualizing your digital art depends on your device and display. Not the same to see your Bored Ape in your 5.5" mobile screen that in a 8K OLED 85" screen.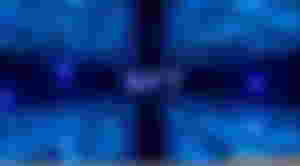 The above is probably the reason why value of NFTs has been dropping from its peak in November 2021. From then, the NFT market has lost over 90% of its value. As reference (even if not directly "art" NFT but a digital asset(?)), Jack Dorsey's first ever tweet NFT was initially sold for $2.9 million US dollars. The buyer tried to re-sell it in again in April for $48 million dollars and got a top bid of… $280 dollars (not thousands, nor millions, plain dollars). This monkey sees no point on using NFTs for digital art (but, hey, I'm just a monkey with a laptop!).
However, using NFTs as proof of ownership of physical assets can make a lot of sense. Especially for those that are tricky to move around and can be resold and/or kept as an investment. For instance, BlockBar sells NFTs of luxury liquor brands and each NFT corresponds to a physical bottle. This is, you buy an NFT of (say) "Johnnie Walker Masters of Flavour" or "Royal Salute The Time Series 51 Year Old" (unfortunately this monkey can't even dream of those…) and you are the rightful owner of the corresponding bottles. Then you can choose to redeem (burn) your NFT in exchange of the bottle and admire it, drink it, show it off, etc. OR you can sell the NFT to someone else and that person becomes the rightful owner of the bottle. This is, either you hold the NFT or the bottle, never both at the same time. Considering that moving bottles of ultra-expensive liquor is quite tricky (packaging, insurance, red tape….), NFTs provide a great way of creating a secondary market for the products without the hassle of moving stock around. Simples!
This article is NOT financial advice, just a monkey typing stuff!