The US Economy Faces Great Challenges, Say Corporate Overlords
This monkey likes to follow what happens in the economy in general and some countries in particular like the US, China, EU (yes, not a country but many), some places in Africa and APAC… Keeps monkey aware of what may happen to its bananas.
We are experiencing great challenges and we all feel them in one way or another. Inflation is biting hard (almost) everywhere. The UK just published their latest estimate of price increases for June, and they are 9.4% higher than last year. The greatest annual increase in 40 years. Again. And the Bank of England expects inflation to peak around 11% this year. This, of course, is not an exclusive issue of the UK, inflation in the US is 9.1% and the Eurozone faces price increases of 8.6%. Figures that have not been seen since the 1970s.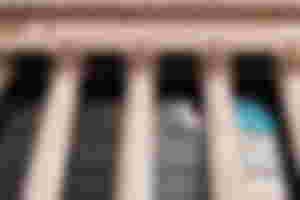 All this shows that something is not right in the economy. And Corporate America is reacting. JPMorgan CEO Jamie Dimon has warned of an incoming economic "hurricane" after the bank's earnings fell short of expectations. Meta (the company previously known as "Facebook") Mark Zuckerberg told his staff that we are facing "one of the worst downturns that we've seen in recent history" which is quite a statement considering that his company was founded 4 years before the 2008 financial crisis that almost wiped out the global financial system. Elon Musk has written an email to his Tesla employees that he had a "super bad feeling" about the economy (maybe he'll tweet again about Doge to compensate?). Not bad, eh! But, wait! There's more! Apple is slowing hiring, Goldman Sachs is reintroducing their proprietary "Hunger Games" where a 5% of their bottom performing employees are fired at the end of the year (pressure? What pressure?) plus they will also slow hiring. Netflix is losing subscribers faster that it takes them to autoplay the next episode of "Money Heist" and, yes, they are going to tell you off for sharing your password with your older apes. Oh, and did I mentioned that China keeps their zero tolerance COVID policy and their economy almost contracted in the second quarter?
And yet, with all the above, with fuel and energy prices at all-time highs, with massive geopolitical uncertainty and volatility, the US economy created 372,000 jobs last month and the unemployment rate is at 3.6% which is very, very low. There may not be an amonkeylypse after all. Fingers, toes and tail crossed.
This article is NOT financial advice, just a monkey typing stuff.
Pic Source: Freepik
Sponsors of Crypto_Monkey