Binance Offers Now a 5% Flexible Savings On BCH Deposits
As many other animals like magpies, ants or bees, this monkey likes saving money, collecting loyalty points and other token schemes.
It was great to see that Binance is now offering a 5% flexible savings interest rate for deposits in Bitcoin Cash (BCH) from their previous 0.82%. This is, Binance offers now 6 times more interest for depositing your BCH than they did a couple of weeks ago. Great stuff!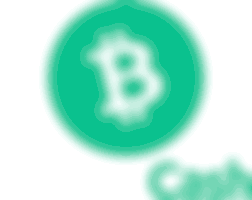 While this does not cover the increase in cost of living in many countries, with inflation hitting 8%, 9% and double digits in most places around the world, it's still a good way to "store" your hard-earned tokens. You will probably not get rich by doing so, but at least you will get something in return rather than hoping that its value goes up quick.
Storing your tokens in a centralized exchange like Binance has its risks (not your keys, not your coins and so on) and more with what has been happening lately in the cryptosphere and some rumors going around (hello Coinbase!) but this monkey came here to play token hoarding and if Binance gives me a bit of interest for them, I'll be happy to deposit them there.
CZ, if you are reading this give me a heads up if Binance experiences "operational challenges" in the future. I promise to send you a nice case of premium bananas.
This article is NOT financial advice, just a monkey typing stuff.
Pic Source: bitcoincash.org
Sponsors of Crypto_Monkey