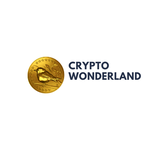 George Soros' Investment Fund Is Reportedly Trading Bitcoin Products
George Soros' fund started trading Bitcoin and joined other hedge funds.
Investor and speculator George Soros began investing in bitcoin through his Soros Fund Management fund, despite declines in recent weeks due to the regulatory crackdown in China and the growing rejection of the international community, the most famous speculator. the world decided to go ahead with bitcoin.
The Soros Fund Management was founded in 1970 by George Soros and is structured as a family office. In 2010, it was named one of the most profitable firms in the hedge fund industry, with an average annual return of more than 20% for more than 40 years.
Soros fears that fiat money will lose value
The head of the Soros fund assured that there is a real fear that fiat money will lose value, which justifies the growth in demand for digital currencies.
Dawn Fitzpatrick, the investment manager of Soros Fund Management, would have authorized the investment in bitcoin (BTC) this Wednesday, June 30. As well as the possible investment in other cryptocurrencies.
 This investment firm manages more than USD 20,000 million in assets.
"When it comes to cryptocurrencies, in general, I think we are in a very important moment where something like bitcoin could have remained a marginal asset, but due to the fact that, in the last 12 months, the money supply increased by the United States at 25%, there is a real fear of the devaluation of fiat currencies, "Fitzpatrick said in an interview released on Thursday, March 25.
Soros's participation in an investor round with the bitcoiner company New York Digital Group (NYDIG) is also notorious.
Conclusion
In the mid-1990s, Soros himself was criticized for shorting the pound sterling and achieving significant personal credit. . In light of recent events in the crypto market, his background brings him closer to the figure of a financial speculator than a true hodler.
At this time of uncertainty it is important to know where we are headed with George Soros as captain and capable of dynamiting the entire cryptocurrency economy at will.
We do not know if this movement of the billionaire will generate bullish or bearish movements in the market.
CryptoWonderland