In 2019 Chinese communist party leadership and Peoples Bank of China (PBC) were reluctant towards the blockchain and even started to ban on crypto digital assets including domestic or foreign cryptocurrency exchange and ICO (Intial Coin Offering) website due to concerned with fraud detection and misuse of digital asset. But later it recognized the potential of Blockchain Technology and series of guidelines were issues to include and use of Blockchain Technology.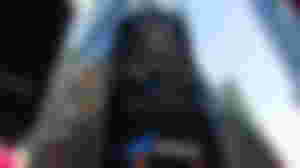 But recent survey concluded by Xinhua (use google translator for English), around 70% of chinese companies wants to more investment on Blockchain Technology as the companies remains bullish about industrial scale adoption of blockchain technolgy. This survey was conducted among 10 types of industries such as manufacturing, finance, commerce, logistics, supply chain management etc. As the Covid-19 hit the China's national economy and severe lockdown, it concluded that 70% chineses companies views Blockchain technology as most effective tool for fighting against natural disaster such as current one. In fact some Blockchaain policy chief advocates believe that blockchain technology soon will be as ubiquitous as 'Water' or 'Electricity' as its adoption goes widespread in Chinese industries 4.0.
Industries 4.0 and One Belt One Road (or Silk Route) initiated by President Xi Jinping will be more efficient and collaborative for chinese companies if Blockchain Technology really happens to be sooner. But major obstacles remains such as the fund raising program (in view of Covid-19 hit the economy), new regulation by different governments for digital asset, trade war, shifting global supply chain etc. However, as per the report Companies were not cutting money rather wants to invest more in Blockchain although Covid-19 may have impact them.
But at the end, it remains to be seen 'in view of Global Trade war event', will China able to cope with all these obstacles and remains as a World's 1st Economy in terms of Purchasing Power Parity (PPT). It's current nominal GDP (Gross Domestic Product) is ranked as 2nd as of June 2020.
Resources:
Note: This article was published by me on publish0x.com on 14th June 2020 and so I am not gaining any point. I am republishing it here for reader's information.