What is Behind the Bitcoin Surge?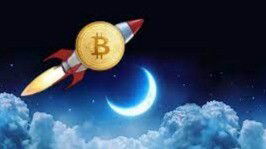 Bitcoin (BTC) has been flying high the last few days with a number of bullish developments pushing the top cryptocurrency to its highest levels of the year and back into positive territory for 2022 crossing the $47.5K mark today.  As Bitcoin goes, so does other crypto coin and tokens so it has been a positive few days all around for most cryptocurrency investors.
Despite the war in Ukraine and raising interest rates by the Federal Reserve, Bitcoin has rallied as other positive news has rolled in.  While there hasn't been one decisive major factor, news such as Goldman Sachs announcing it would become the first major US bank to trade BTC over the counter has helped push Bitcoin further into the green.
The Terra Network has also announced it will be building a $10 billion BTC reserve fund for it's networks stablecoin TUSD.  On-going purchases from the network behind Luna, included more than $100 million today alone, are adding to the BTC buying pressures.
Yesterday, the Bitcoin futures market saw about $71 million in liquidations helping push the price higher as well to around 15% higher than last week.  Short sellers were forced to buy in over the weekend to help limit their overall losses.
Many believe the war will lead to a great adoption of crytpo, including Bitcoin.  Larry Fink, the chair and CEO of Blackrock, the world's largest asset manager, expressed this sentiment in their recent annual investment letter.  Adoption in the US could be further heightened by crypto regulation and reaction to recent moves by President Joe Biden has been generally positive.
The popular "Crytpo Fear & Greed Index" had a huge spike jumping 11 points to 60 in the past day.  This is the highest level in four months and shows traders are getting "greedy".  The Index has doubled in the last week and tripled over the past month.  This is the most significant jump since the indicator jumped from 20 to 71 in one week back in October of 2021.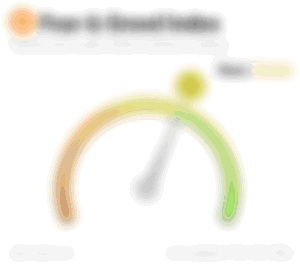 On December 31, 2021 BTC was valued around $46,200 and has dropped to around $35K this year, or a decline of nearly a quarter, before its recent run up.
While everything is looking positive at the moment we have some financial news that Bitcoin holders and other investors will be watching closely this week.  We will have both the Jobs Report and the  Personal Consumption Expenditures Report which could signal how aggressive the Federal Reserve raises the next set of interest rate hikes and will impact all markets including the price action of Bitcoin.
When looking at the trendlines,  BTC has broken out of the "ascending triangle" which is a strong indication of an upward trend and putting the $50K mark or higher into reach with some analysts targeting $53K.  I personally believe $50K is a psychological mark and you could see some profit taking at that level so it will be interesting to see how high this short-term rally really goes.  This is not financial advice however.
So where do you see Bitcoin heading by the end of the week?