Picking a Master Node Platform to Invest In
In deciding to invest in master nodes, I had to look at what was most important to me before selecting a platform.  If you need a primer on nodes, please refer to my earlier article, Master Nodes - My Next Passive Income Adventure?
No platform meet all my initial criteria, but here are the main conditions I was looking to meet:
Proven platform with a strong track history

Reasonable start up investment requirements

Truly passive income with little daily tasks if any

Limited technical knowledge and hardware required

Rewards in Bitcoin or Ethereum
Upon researching into master nodes my requirements above made finding a platform very challenging.  Since most master nodes pay off best in the early stages, finding one with a strong track history but still worth investing in was difficult.  Starting with this requirement, it became clear pretty early that many folks have lost much of their investments in master nodes.  Many of the more promising projects require a large initial capital outlay, something I'm not prepared to do until I fully understand master nodes.
The second and third requirements knocked off almost every individual master node platform available off my list. Instead, we are looking at options in which you buy into a program that runs nodes and share in the profit.  This is a much easier way to get into the space and will allow me to meet my first four requirements to get started.  Getting rewarded in Bitcoin or Ethereum is also pretty much impossible in this space, however, there are options that don't force you into getting rewarded in a platforms native token and this pushed the eventual winner over the top.
After looking at a number of options, it came down to two final contenders.
StrongBlock
StrongBlock is a very enticing platform for those wishing to getting into master nodes.  Founding in 2018, it has a pretty long track record considering how new most of these node projects are.  This protocol has a focus on rewarding nodes that support the infrastructure of their blockchain.  They offer nodes as a service tool to allow people to secure blockchains without having to have the technical knowledge other platforms require.  StrongBlock uses and automated process so users don't have to code or run a server to keep their nodes up and running.
One thing that really attracted me to the StrongBlock was their connection to Ethereum.  They have over 1,700 Ethereum 1.0 nodes which accounts for more than 15% of all active nodes currently running.  You can own or rent nodes on the platform, another enticing feature.
The thing that held me back from the platform is that rewards are paid out in their native STRONG token.  In October of last year the token neared $1200 while today it sits around $150.  That decrease in price has easily outpaced any rewards gained.  On-the-plus-side, it cost 10 STRONG to get a node up and running so at its peak it would have cost nearly $12,000 and now that investment has dropped to around $1,500. 
With enough exposure to cryptocurrency altcoins already, I decided to look for something that wouldn't increase this exposure and potentially help offset some of it.
Yieldnodes
Yieldnodes, like StrongBlock, has a solid history in the space also kicking off in 2018.  The platform is a fully managed server rental program that shares 85% of the profits it generates with users.  They target a monthly return of between 5-15% and long-term are averaging a little over 10% per month.  It cost 500 EURO, or around $550 in the US, to get started and is truly passive once you get everything going.  There is a maximum investment of 250,000 EUROS, something this investor certainly won't be worrying about.
With most crypto crashing last month (February 2022), Yieldnodes produced an 8.3% return and has produced an average 10% return for the past 29 months giving it an excellent track record.  If you compound monthly, you are looking at a 213.84% return annually if they can maintain their current return rates.  I see this as a nice hedge to the rest of my crypto portfolio.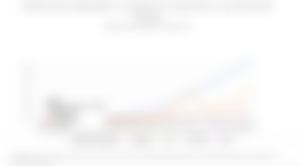 Rewards are pegged to the EURO (EUR) but this is easily translated into dollars for those wishing to do so.  To get started, you need to invest with either Bitcoin or Tether (there are also options for bank wires or Visa/Mastercard), and you can withdraw in Bitcoin or Sapphire if you choose with no withdrawal fees (Tether will be an option soon).  You have the option to do whatever you want with your rewards, withdraw or compound fully or partially.  This can be set up automatically so you can just put it on autopilot making it truly passive.  
If you want further information on Yieldnodes, I suggest this excellent article from Black Book Crypto.  They also have a 4.8 rating on Trust Pilot and you can read their reviews there.
Next Steps
I will be investing in the platform and put out another article detailing that process in the next week or so.  I am not using any reference links to to site as I want to invest and have a full review of the platform before encouraging any of you to do the same.  My understanding is that it take some time for the system to process your deposit and of course I won't have a full month to review until the end of April so stay tuned for a follow up then as well.