Ethereum Weekly (7/7/23)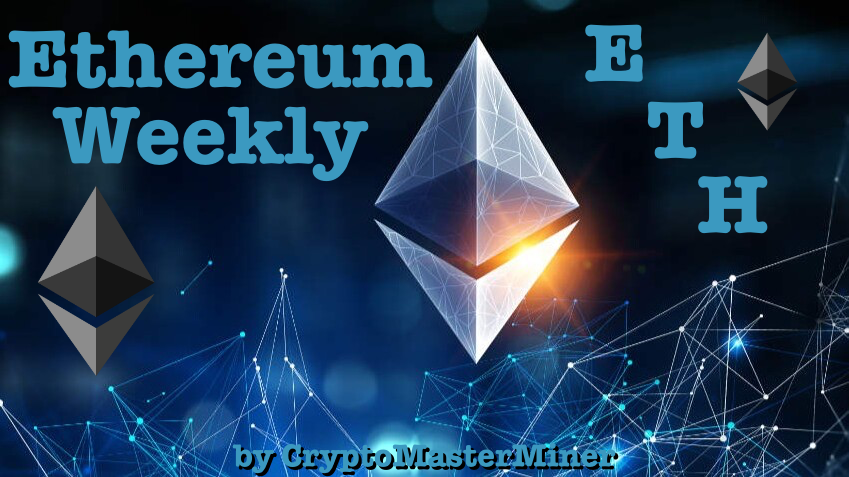 Ethereum Weekly - Edition 31
Welcome to the latest edition of Ethereum Weekly!
Ethereum (ETH) had a stable week and remained virtually unchanged down just $4 week over week. Ether continues to stare at $2,000, however, that appears to be a formidable resistance level for the second-largest cryptocurrency to conquer. News of multiple applications for spot Bitcoin ETFs has the largest cryptocurrency rolling up around 12% last month, nearly four times the gains of Ether which rose just over 3% in June.
Ether tried to rally as we kicked off the second half of 2023, but has struggled to stay above $1.900. Concurrently, activity on the Ethereum network has dropped significantly which has resulted in 12-month lows for transaction fees. NFTs, once a boom for Ethereum, are no longer an "it" thing to have, and the astronomical prices for this modern-day digital art have fallen dramatically for their celebrity and everyday holders alike.
So the hysteria of NFTs has faded and DeFi is no longer the rage, what does Ether have going in its favor? Well, staking of course. Staking ETH has become hugely popular and shows no signs of slowing down with around 20% of all ETH staked by valadators. I see a lot more Ether potentially being staked as returns of around 4% are deemed fairly safe and higher than many other returns even in crypto currently.
Looking at Ether's price, I think we can look at pretty even numbers for support and resistance. As mentioned above, resistance is looking strong at $1,900 while I think the support level is close to $1,800. Should this lower number be tested, I could see ETH finding another support level around $1,700 while the $2,000 mark on the upside looks much more challenging to overtake. The 200-day moving average sits below $1,600 which is a major reason I think Ether is more likely to find its way lower if I had to pick a side in the short term. But this is not financial advice, so please do your own research when buying or selling crypto.
Investors have come to grips with the idea that the Federal Reserve is going to raise rates when they meet again soon. The brief rate pause of the last meeting was just that, a pause, so expect rates to start climbing again if Chairman Jerome Powell is to have his way and beat inflation. But overall, unless we start hearing of some real signs of economic trouble in the United States or Europe I don't think we will see any major price movement based on microeconomics. Then again, the SEC has surely shown a propensity to sue crypto firms as of late and that is never well received.
Instead, look for on-chain activity and crypto industry news to move the needle. Hopefully, we have some good news on the horizon.
The Crypto Greed and Fear Index highlighted below sits at 55 in the "Greed" range down one point from where it was at last week. I hope everyone who reads this has a great weekend!
---
Ten Must-Read Ethereum and Altcoin Articles This Week
---
Ethereum Price Statistics (as of 7/6/2023, daily close)
Ethereum Price = $1,848

Last Week = $1,852

Weekly High = $1,968

Weekly Low = $1,841

Market Cap = $224,635,068,584

Market Cap Dominance =18.397%

Trading Volume = $8,924,248,532

All-Time High = $4,878.26 on November 10, 2021

statistics provided by CoinGecko
---
Ethereum Fun Fact of the Week
The price of Ether in the initial coin offering (ICO) phase was $0.31.
---
Ethereum Staking Statistics
Validators = 652,907

Block Time = 12.15 seconds

Staking Ratio = 17.14%

Inflation = -0.15%

Total Supply = 122,373,866
statistics provided by StakingRewards

---
Crypto Fear & Greed Index
index provided by Alternative
---
What is Ethereum?
Ethereum (ETH) is a digital cryptocurrency that is known for being a blockchain technology that operates decentralized apps (dapps) such as decentralized finance (DeFi), non-fungible tokens (NFTs), stablecoins, lending, and more. First proposed by Vitalik Buterin who published a whitepaper in 2013 and went live as a network in July 2015, Ethereum claims it is not controlled by a centralized authority but that can be questioned. Ethereum went through the "merge" in 2022 moving from a proof-of-work to a proof-of-stake mechanism becoming much more environmentally friendly. 
For more on Ethereum, please read the Top Things You Should Know About Ethereum (ETH) on Publish0x written by MuyAsk
For more on the Ethereum Whitepaper, please read the I Finally Read the Ethereum Whitepaper on Publish0x written by CryptoMasterMiner
Find Ethereum on Ethereum.org, Reddit, Twitter, Instagram, Facebook
---
* Where to Buy and HODL Ethereum (Referral Links) *
* My Crypto Work *
* Earn Free Crypto *
---
Thank you for reading Ethereum Weekly!
Resources