Ethereum Weekly (7/21/23)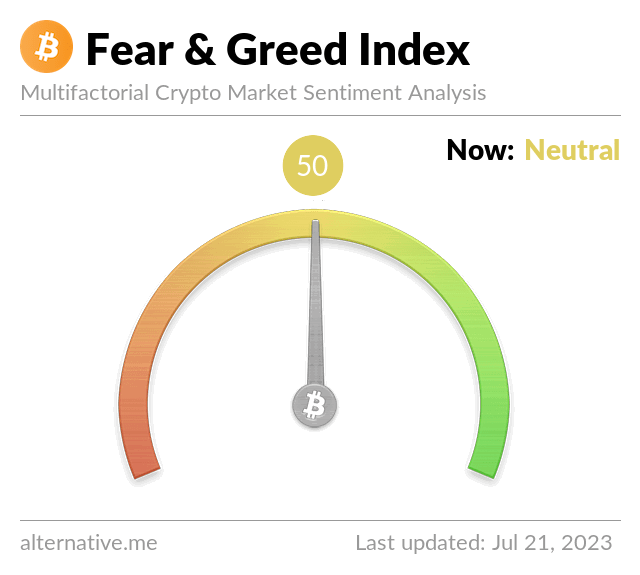 Ethereum Weekly - Edition 33
Welcome to the latest edition of Ethereum Weekly!
Ethereum (ETH) had a poor week, starting out over $2K and slipping below $1.9K to close out the week with a negative red candle. There weren't a ton of price drivers this past week, so a general bearish sentiment in the market took some of the wind out of the sails of crypto that had been propelled by the multiple spot Bitcoin ETFs a few weeks ago. But that ship appears to have sailed already and in reality Ether has held up relatively well when it comes to price.
Watching Ether's numbers on a weekly basis I've been impressed at the steady climb in ETH stakers since the release of the Shapella upgrade. In fact, staked ETH now represents more than 20% of the total supply and the number is climbing steadily. It appears that investors have preferred to take their Ether off of exchanges, over 30% has been removed since just last November, and instead stake it hoping for long-term price appreciation in addition to additional coins via gains from staking.
On the Ethereum network, there has been a sharp drop in revenue with a third less revenue last quarter than the first quarter of 2023. The 33.3% reduction in revenue saw the network go from $1.27 billion in Q1 revenue to $847 million in Q2. Revenue is primarily earned via transaction fees paid by users on the network to Ether validators.
What is behind the decline? Simple, the number of transactions has plummeted as a result of much less DeFi activity. The significant increase in hacking has curbed investor confidence and falling returns certainly haven't helped given the background. Consider the fact that over half of all the TVL (total value locked) on DeFi resides on the Ethereum network and you quickly understand how the drop off there has hurt overall revenue.
From a price perspective, $1,900 is now the current level where bulls and bears appear to be battling it out. On the plus side of the equation, we have deflationary tokenomics at work which helps reduce the supply side along with the aforementioned increase in staking rates also limiting available supply. At the top level, we still have accumulation occurring at the whale level, and a pretty significant number of new wallet addresses are being created on a daily basis.
At the Ethereum Community Conference in Paris, Ethereum cofounder Vitalik Buterin hinted that a new upgrade to the network could "reduce costs by 100 times." Now that would be welcomed news. Touting an "account abstraction" and "signless transactions," the upgrade not only would lower fees but also allow users to switch from external wallets to smart contract wallets which would make recovering a private key seed phrase much like resetting a current email password in terms of simplicity. In addition, the upgrade would allow users to receive other cryptocurrencies on the network which could also be a game changer.
The big macroeconomic news this week will be the Federal Reserve rate decision on Wednesday. All expectations are for the Fed to raise its benchmark overnight interest rate by 25 basis points to the 5.25%-5.50% range despite ongoing signs that inflation is slowing down. The Fed paused the rate at their last meeting, but with the intention of resuming their hawkish stance starting again next week. The CME FedWatch Tool currently shows 99.8% believing a 25 basis point increase is the likely outcome this week, so anything else should really move the market as could comments from the Chairman after the meetings occur.
The Crypto Fear and Greed below sits at 50 in the "Neutral" range down ten points from where it was at last week. I hope everyone who reads this has a great weekend!
---
Ten Must-Read Ethereum and Altcoin Articles This Week
---
Ethereum Price Statistics (as of 7/13/2023, daily close)
Ethereum Price = $1,892

Last Week = $2,005

Weekly High = $1,944

Weekly Low = $1,882

Market Cap = $227,825,816,963

Market Cap Dominance = 18.259%

Trading Volume = $6,421,498,211

All-Time High = $4,878.26 on November 10, 2021

statistics provided by CoinGecko
---
Ethereum Fun Fact of the Week
With the addition of the Ether "burn" feature, the influx of the coin into circulation experiences not only slowdowns but can result in a reduction of the total supply (deflation).
---
Ethereum Staking Statistics
Validators = 679,458

Block Time = 12.14 seconds

Staking Ratio = 17.86%

Inflation = -0.15%

Total Supply = 122,373,866
statistics provided by StakingRewards

---
Crypto Fear & Greed Index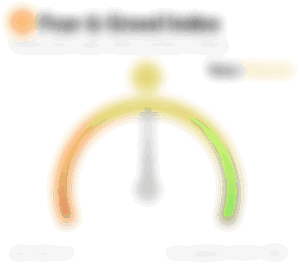 index provided by Alternative
---
What is Ethereum?
Ethereum (ETH) is a digital cryptocurrency that is known for being a blockchain technology that operates decentralized apps (dapps) such as decentralized finance (DeFi), non-fungible tokens (NFTs), stablecoins, lending, and more. First proposed by Vitalik Buterin who published a whitepaper in 2013 and went live as a network in July 2015, Ethereum claims it is not controlled by a centralized authority but that can be questioned. Ethereum went through the "merge" in 2022 moving from a proof-of-work to a proof-of-stake mechanism becoming much more environmentally friendly. 
For more on Ethereum, please read the Top Things You Should Know About Ethereum (ETH) on Publish0x written by MuyAsk
For more on the Ethereum Whitepaper, please read the I Finally Read the Ethereum Whitepaper on Publish0x written by CryptoMasterMiner
Find Ethereum on Ethereum.org, Reddit, Twitter, Instagram, Facebook
---
* Where to Buy and HODL Ethereum (Referral Links) *
* My Crypto Work *
* Earn Free Crypto *
---
Thank you for reading Ethereum Weekly!
Resources