Ethereum Weekly (6/2/23)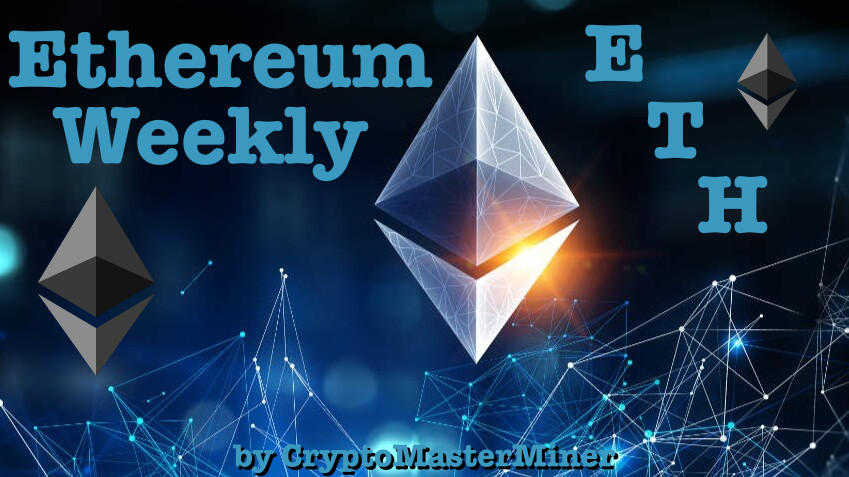 Ethereum Weekly - Edition 26
Welcome to the latest edition of Ethereum Weekly!
Ethereum (ETH) had a solid week, outpacing many of its alternative counterparts and pushing its total market dominance past the 19% mark once again as the global cryptocurrency market stood at 1.13 trillion before heading into the weekend. The second largest crypto continues to benefit from both upgrades and an investor base more and more dedicated to staking Ether which just came off its best staking month ever in May. Many feared withdrawals would outpace deposits once users could withdraw their staked ETH after April's upgrade, however, if you have been a continuous reader of this weekly column you knew differently.
What sent the price of ETH higher this week? Well, the debt ceiling agreement between the president and Congress certainly helped. The Senate passed the new debt limit and spending caps on Thursday in a 63-36 vote after weeks of political posturing. A late deal was struck, as it always is, avoiding certain economic disasters in the United States. Speaker Kevin McCarthy and his fellow congressmen finally settled with President Biden, preventing the first-ever default by the world's largest economy. This pattern repeats itself repeatedly, so please keep this in mind the next time we approach an impasse with the press predicting impending doom.
Ether had a solid week, trading above the $1,800 mark for seven consecutive days and gaining over 3% in the process. As of the writing of this article, the price of ETH was closing in on $1,900, and on-chain metrics showing whale accumulation meaning $2,000 isn't out of the question. Investors moved nearly 500K more coins off exchanges putting the supply in question should a bullish move higher begin to gain momentum while whales nearly doubled their transaction volume.
As Ether's staking continues to gain traction, offering up to 4% APR with less inherent risk than other altcoins, the DeFi market is slowing down with investor interest diminishing. It also helps when fees on the Ethereum network are dwindling, down 16.5% last week alone when looking at overall total fees. The PEPE craze on the network caused fees to reach close to $16 in early May but have dropped around 70% since then as the craze has slipped as the meme coin came back to Earth.
The Crypto Greed and Fear Index highlighted below sits at 50 in the "Neutral" range and is up one point from where it was at last week.
---
Ten Must-Read Ethereum and Altcoin Articles This Week
---
Ethereum Price Statistics (as of 6/1/2023, daily close)
Ethereum Price = $1,862

Last Week = $1,806

Weekly High = $1,918

Weekly Low = $1,820

Market Cap = $227,679,569,988

Market Cap Dominance =19.148%

Trading Volume = $6,907,047,992

All-Time High = $4,878.26 on November 10, 2021

statistics provided by CoinGecko
---
Ethereum Fun Fact of the Week
The Ethereum blockchain is the number one platform for new crypto tokens with more than three-quarters of ICOs (initial coin offerings) happening on the Ethereum blockchain.
---
Ethereum Staking Statistics
Validators = 597,919

Block Time = 12.18 seconds

Staking Ratio = 15.75%

Total Supply = 122,373,866
statistics provided by StakingRewards

---
Crypto Fear & Greed Index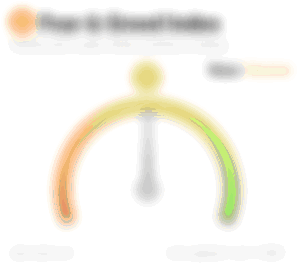 index provided by Alternative
---
What is Ethereum?
Ethereum (ETH) is a digital cryptocurrency that is known for being a blockchain technology that operates decentralized apps (dapps) such as decentralized finance (DeFi), non-fungible tokens (NFTs), stablecoins, lending, and more. First proposed by Vitalik Buterin who published a whitepaper in 2013 and went live as a network in July 2015, Ethereum claims it is not controlled by a centralized authority but that can be questioned. Ethereum went through the "merge" in 2022 moving from a proof-of-work to a proof-of-stake mechanism becoming much more environmentally friendly. 
For more on Ethereum, please read the Top Things You Should Know About Ethereum (ETH) on Publish0x written by MuyAsk
For more on the Ethereum Whitepaper, please read the I Finally Read the Ethereum Whitepaper on Publish0x written by CryptoMasterMiner
Find Ethereum on Ethereum.org, Reddit, Twitter, Instagram, Facebook
---
* Where to Buy and HODL Ethereum (Referral Links) *
* My Crypto Work *
* Earn Free Crypto *
---
Thank you for reading Ethereum Weekly!
Resources