Ethereum Weekly (5/5/23)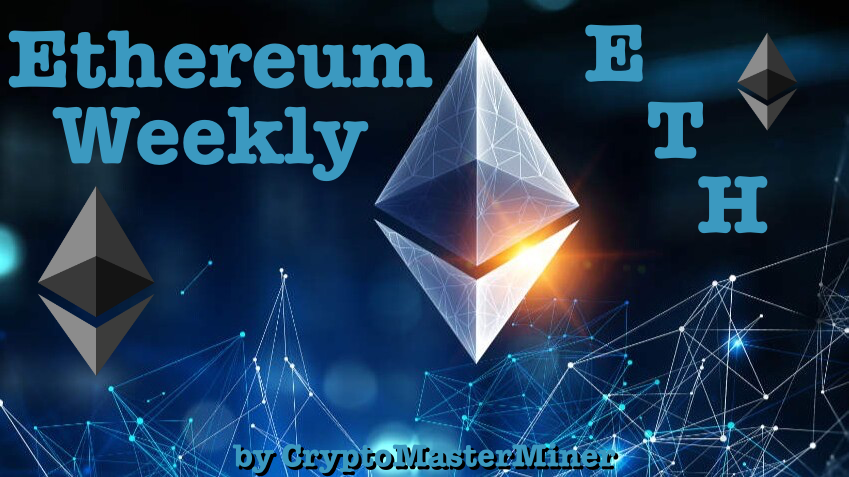 Ethereum Weekly - Edition 22
Happy Cinco de Mayo everyone and welcome to the latest edition of Ethereum Weekly!
Ethereum (ETH) fell slightly over the last week by Thursday's close before an uptick early Friday left it virtually on par with where it stood a week ago. It was a mixed week for Ether as the Federal Reserve raised interest rates once again but gave us signals the hikes might be over for a while. These outcomes were already factored into asset markets, thus having relatively little effect overall as analysts' expectations were met.
As the Fed raised interest rates another quarter-basis point, Ethereum took a slight fall before rebounding quickly. The increase now has the federal funds rate to a target range of between 5% and 5.25%. It was the tenth-straight rate hike covering the last 14 months. The Federal Open Market Committee (FOMC) stated that "tighter credit conditions for households and businesses are likely to weigh on economic activity, hiring, and inflation." Reading into the comments, it appears that inflation is still the key factor in the Fed's decision to raise rates.
There is a cost to fighting inflation and that is the impending economic turmoil the US will be facing. The man in charge of the Fed realizes what reaction we will have to his actions. "It's possible we'll have what I hope will be a mild recession," Fed Chairman Jerome Powell said after the meeting. In other words, a "mild recession" seems to be the best possible outcome of the Fed's hawkish policy as of late. If Powell doesn't get his wish, we could be in some serious trouble not only in the US but across the globe.
In general, it does appear that the agency is going to finally soften its stance. If we take a peek at the CME FedWatch Tool, 95.6% of traders believe that the Fed will not raise rates in their next meeting in their June policy meeting. This is a little precarious in my opinion as the Fed didn't not state that they had to decide to pause the rate hikes when they next meet and we may be optimistically reading into the fact that they didn't say that they would continue to raise rates. Essentially, the Fed indicated they would continue to monitor macroeconomic conditions to determine their next steps so we had better hope those figures are favorable over the next month.
The stock markets in the US finished down in the US after the comments, crypto was a little more mixed with Ether reacting more positively than Bitcoin and most other cryptocurrencies. The resistance of ETH to the latest news has been quite positive and today the second-largest crypto has taken aim at the $2K mark once again falling just a few dollars shy of this psychological resistance level despite rising over 6% in the last 24-hours.
So what is the next bit of news that will factor into the Fed's decision? Actually, today we had the release of the widely watched US Jobs Report for the month of April. The US added another 253K jobs last month, well above expectations pegged around 180K. As a result, the unemployment rate stood at 3.4% tying for the lowest level since the year Apollo 11 landed on the moon and Neil Armstrong became the first man to take a "small step" on our celestial neighbor in 1969.
Besides the unemployment number coming in at .2 below expectations, we also have to consider wages, an important inflation metric, and how they might influence the Fed. US wages grew 0.5% (4.4% yearly), well above the 0.3% expected, and the Fed is sure to use this as ammunition should they decide to shock the markets by raising rates once again next month. Again, this writer would not be shocked although I would still be somewhat surprised given how a move like that surely would put the US economy on course for a major pullback.
Ethereum's network fees are at 12-month highs despite transactions holding steady. It appears that the meme frog-themed token pepecoin (PEPE) is the main culprit pushing transaction cost to 87 gwei (one gwei is a billionth of ETH) due to its popularity since launching on April 18. Looking at on-chain metrics, 210K ETH coins have been taken off exchanges since the calendar flipped to May. This is a bullish sign as investors are more likely to HODL Ethereum sitting in their wallets versus centralized exchanges. This same timeframe shows significant whale accumulation of Ether with analytics showing nearly 2 billion worth of ETH added, given current prices, in less than a week. 
Overall, Ether has been pushing over what appeared to be a technical resistance level around $1,950 signaling a bullish run over $2,000 over the weekend unless a wave of selling sets in.
The Crypto Greed and Fear Index highlighted below sits at 61 in the "Greed" range and is down three points from where it was at last week.
---
Ten Must-Read Ethereum and Altcoin Articles This Week
---
Ethereum Price Statistics (as of 5/4/2023, daily close)
Ethereum Price = $1,877

Last Week = $1,909

Weekly High = $1,927

Weekly Low = $1,811

Market Cap = $230,312,413,438

Market Cap Dominance =18.454%

All-Time High = $4,878.26 on November 10, 2021

statistics provided by CoinGecko
---
Ethereum Fun Fact of the Week
In August 2021, Ethereum had an upgrade much less well-known than the last two (Merge and Shanghai) known as the London hard fork. This is when Ethereum first became a deflationary asset and as such it is the upgrade that will likely have the biggest impact on price over time.
---
Ethereum Staking Statistics
Validators = 561,655

Block Time = 12.24 seconds

Staking Ratio = 14.86%

Total Supply = 122,373,866
statistics provided by StakingRewards

---
Crypto Fear & Greed Index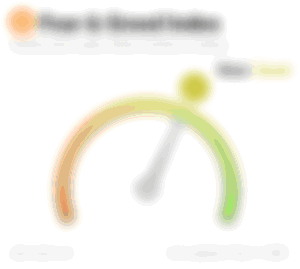 index provided by Alternative
---
What is Ethereum?
Ethereum (ETH) is a digital cryptocurrency that is known for being a blockchain technology that operates decentralized apps (dapps) such as decentralized finance (DeFi), non-fungible tokens (NFTs), stablecoins, lending, and more. First proposed by Vitalik Buterin who published a whitepaper in 2013 and went live as a network in July 2015, Ethereum claims it is not controlled by a centralized authority but that can be questioned. Ethereum went through the "merge" in 2022 moving from a proof-of-work to a proof-of-stake mechanism becoming much more environmentally friendly. 
For more on Ethereum, please read the Top Things You Should Know About Ethereum (ETH) on Publish0x written by MuyAsk
For more on the Ethereum Whitepaper, please read the I Finally Read the Ethereum Whitepaper on Publish0x written by CryptoMasterMiner
Find Ethereum on Ethereum.org, Reddit, Twitter, Instagram, Facebook
---
* Where to Buy and HODL Ethereum (Referral Links) *
* My Crypto Work *
* Earn Free Crypto *
---
Thank you for reading Ethereum Weekly!