Ethereum Weekly (5/26/23)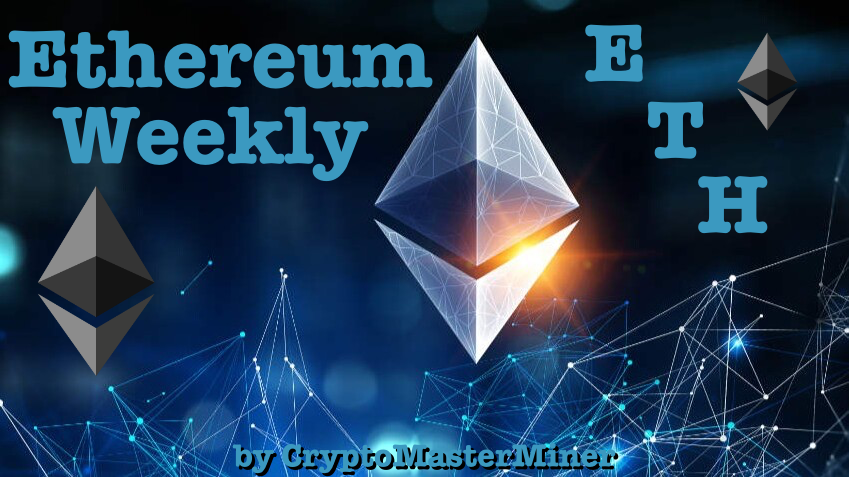 Ethereum Weekly - Edition 25
Welcome to the latest edition of Ethereum Weekly!
Ethereum (ETH) gained a whopping $5 since our article last week, but at least it was a green candle. Cryptos continue to trade in a very narrow range looking for direction as it appears the bulls and bears aren't even battling anymore but have called a cease-fire as both are sitting on the sidelines.
I find the fact that Ether is showing little to no price movement despite multiple bullish on-chain metrics fascinating. First, we have the amount of ETH sitting in centralized exchanges sitting at a five-year low. We have less than 15% of the total supply on central exchanges, which is down over 10% from what we had during the last bull run. Not surprisingly, the drop really kicked off with the "merge" last September as more and more are staking the second-largest cryptocurrency. The FTX collapse in November only hastened the exodus as investors lost more faith in exchanges including this author who moved the vast majority of his holding to his trusty Ledger hard wallet. I've tried to limit transactions on the Ethereum network given the current cost hovering around $9 each.
The other interesting development on-chain with Ether is the uptick in whale accumulation. Looking at recent figures from IntoTheBlock, whales now hold over 30 million Ether which is up about 4.5 million from the start of 2023. Long-term holders of ETH continue to add to their bags while short to medium-term holders have both seen declines. If you want to make money in crypto, it is best to pay attention to what the whales are doing.
Given these two conditions aren't moving the price of Ether, I'm currently expecting ETH to continue to show little price action in the near term. We have the debt ceiling situation looming in the United States as Biden and Congress battle leaving uncertainty hanging in the air. Investors hate uncertainty causing a rather large outflow of capital from risk assets like crypto in recent weeks.
Whales also tend, however, to utilize ETH futures contracts when feeling bullish but the trends there are anything but. Truth is, the whales are not betting long on ETH so far this month which indicates a neutral to bearish sentiment among high capital investors.
Could Ethereum also be losing some of its luster after the excitement from upgrades propelled it higher since last September? The once unchallenged decentralized exchange (DEX) volume leader has just been passed by the BNB Smart Chain according to DefiLlama. Until sharding helps the Ethereum Network reduce fees, this will be an ongoing concern, and expect even more volume market share to be lost.
Overall, cryptocurrencies including Ethereum appear to be removing the link between their price movements and economic news of both the good and bad varieties. We have had relatively positive economic news and crypto has been stagnant. Earlier in the quarter we had some negative economic news and crypto barely budged. This is a major departure from how crypto behaves and something worth following moving forward. As a result, we need to reaccess the movers of the market and put more emphasis on what really impacts price such as the strength of the US dollar.
The Crypto Greed and Fear Index highlighted below sits at 49 in the "Neutral" range and is up one point from where it was at last week.
---
Ten Must-Read Ethereum and Altcoin Articles This Week
---
Ethereum Price Statistics (as of 5/25/2023, daily close)
Ethereum Price = $1,806

Last Week = $1,801

Weekly High = $1,866

Weekly Low = $1,776

Market Cap = $220,483,779,537

Market Cap Dominance = 18.828%

Trading Volume = $7,020,605,611

All-Time High = $4,878.26 on November 10, 2021

statistics provided by CoinGecko
---
Ethereum Fun Fact of the Week
According to stakingrewards.com the average staking rate for Ethereum 2.0 is approximately 4% of the total supply.
---
Ethereum Staking Statistics
Validators = 587,040

Block Time = 12.18 seconds

Staking Ratio = 15.48%

Total Supply = 122,373,866
statistics provided by StakingRewards

---
Crypto Fear & Greed Index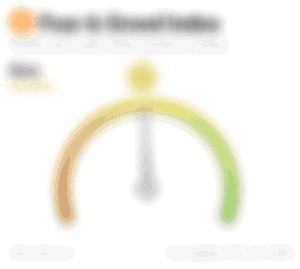 index provided by Alternative
---
What is Ethereum?
Ethereum (ETH) is a digital cryptocurrency that is known for being a blockchain technology that operates decentralized apps (dapps) such as decentralized finance (DeFi), non-fungible tokens (NFTs), stablecoins, lending, and more. First proposed by Vitalik Buterin who published a whitepaper in 2013 and went live as a network in July 2015, Ethereum claims it is not controlled by a centralized authority but that can be questioned. Ethereum went through the "merge" in 2022 moving from a proof-of-work to a proof-of-stake mechanism becoming much more environmentally friendly. 
For more on Ethereum, please read the Top Things You Should Know About Ethereum (ETH) on Publish0x written by MuyAsk
For more on the Ethereum Whitepaper, please read the I Finally Read the Ethereum Whitepaper on Publish0x written by CryptoMasterMiner
Find Ethereum on Ethereum.org, Reddit, Twitter, Instagram, Facebook
---
* Where to Buy and HODL Ethereum (Referral Links) *
* My Crypto Work *
* Earn Free Crypto *
---
Thank you for reading Ethereum Weekly!
Resources