Ethereum Weekly (5/19/23)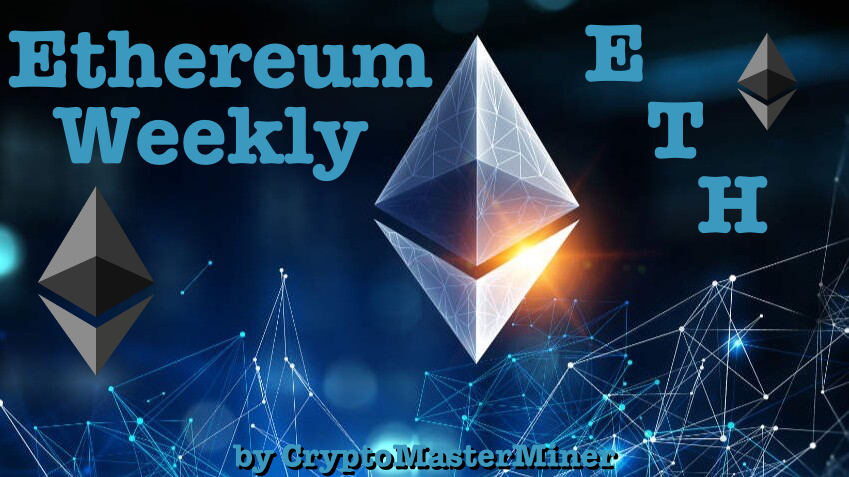 Ethereum Weekly - Edition 24
Welcome to the latest edition of Ethereum Weekly!
Ethereum (ETH) had a slightly positive week price-wise with some interesting economic news as it traded in a narrow range tepidly looking for signs of direction. We did close above the $1,800 mark by the narrowest of margins as bulls are trying to push Ether past its 20-day moving average around $1,840 but the bears are still holding on and trying to find a new lower support level to test.
Last week, the number of Americans filing new claims for unemployment benefits exceeded expectations as it experienced a significant decline. The US Labor Department's figures contradicted what we saw the prior week which now appears to have been pumped up due to a surge of claims in Massachusetts. Apparently, we had a large number of fraudulent applications for unemployment benefits in the state.
Getting much more press in the US revolves around the uncertainty in debt negotiations. As of the writing of this article, talks were paused between the GOP and the White House causing an impasse nobody really wants. With the June 1 deadline looking, failure to raise the debt ceiling will result in the government running out of the funds it needs to pay bills. President Joe Biden and House Speaker Kevin McCarthy (R-Calif.) have us all holding our breath and wondering if the Treasury will be able to meet all its obligations. This may have played a role in the U.S. Dollar Index (DXY) turning negative after three straight days of increases and finally helping out the crypto market.
So what will happen if the US fails to raise its debt ceiling? Initially, I would expect the Treasury to issue new bonds in order to raise fresh cash to help it pay bills. In reality, I fully expect the two sides to come to a last-minute agreement as they usually do and that will drain liquidity from the markets very quickly taking away some risk asset capital and causing cryptos to initially fall. In terms of Ethereum, my guess is that this could lead to a fall toward $1,600 before rebounding but that depends on what else occurs in the next two weeks so stay tuned.
Lastly, we had our good old friend Federal Reserve Chair Jerome Powell speaking to the world and letting everyone know that he may not need to raise interest rates quite as much as we previously were led to believe. The turn from hawk to dove had the CME Fedwatch tool hovering around an 80% probability that the string of interest rate hikes will come to an end when the Fed next meets. That is very welcome news unless they change their minds again and decide to stay the course of raising rates which would send everything into a tailspin.
The Crypto Greed and Fear Index highlighted below sits at 48 in the "Neutral" range and is down one point from where it was at last week.
---
Ten Must-Read Ethereum and Altcoin Articles This Week
---
Ethereum Price Statistics (as of 5/18/2023, daily close)
Ethereum Price = $1,801

Last Week = $1,795

Weekly High = $1,835

Weekly Low = $1,784

Market Cap = $218,117,029,888

Market Cap Dominance =18.603%

All-Time High = $4,878.26 on November 10, 2021

statistics provided by CoinGecko
---
Ethereum Fun Fact of the Week
While Ethereum is a public, permissionless network, it also supports permissioned private blockchains, making it suitable for enterprise (large company) use.
---
Ethereum Staking Statistics
Validators = 567,187

Block Time = 12.18 seconds

Staking Ratio = 15.2%

Total Supply = 122,373,866
statistics provided by StakingRewards

---
Crypto Fear & Greed Index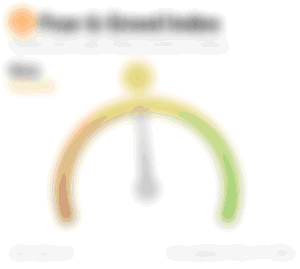 index provided by Alternative
---
What is Ethereum?
Ethereum (ETH) is a digital cryptocurrency that is known for being a blockchain technology that operates decentralized apps (dapps) such as decentralized finance (DeFi), non-fungible tokens (NFTs), stablecoins, lending, and more. First proposed by Vitalik Buterin who published a whitepaper in 2013 and went live as a network in July 2015, Ethereum claims it is not controlled by a centralized authority but that can be questioned. Ethereum went through the "merge" in 2022 moving from a proof-of-work to a proof-of-stake mechanism becoming much more environmentally friendly. 
For more on Ethereum, please read the Top Things You Should Know About Ethereum (ETH) on Publish0x written by MuyAsk
For more on the Ethereum Whitepaper, please read the I Finally Read the Ethereum Whitepaper on Publish0x written by CryptoMasterMiner
Find Ethereum on Ethereum.org, Reddit, Twitter, Instagram, Facebook
---
* Where to Buy and HODL Ethereum (Referral Links) *
* My Crypto Work *
* Earn Free Crypto *
---
Thank you for reading Ethereum Weekly!
Resources