Ethereum Weekly (5/12/23)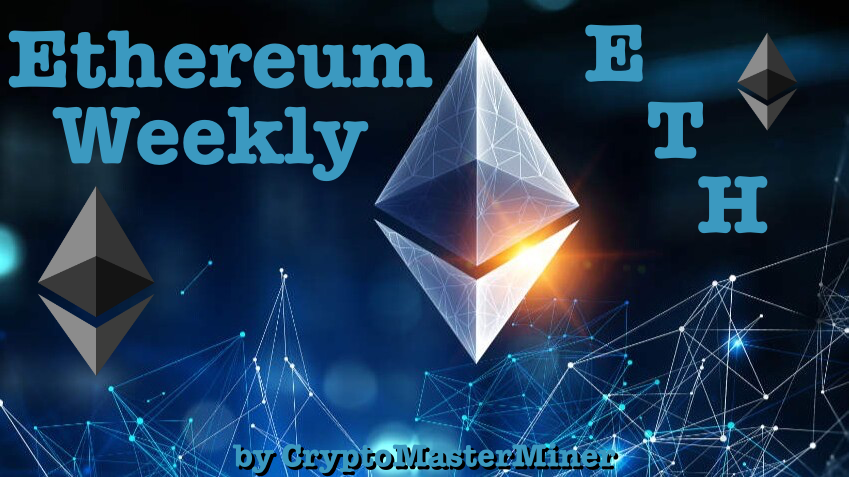 Ethereum Weekly - Edition 23
Welcome to the latest edition of Ethereum Weekly!
Ethereum (ETH) had a brutal ending to the week dropping below $1,800 despite the bullish sign with investors continuing to move ETH off centralized exchanges. Ether fell around 7% for the week with the majority of the drop coming in the last 24 hours or so as much of the crypto market took a tumble and had issues on its own reaching its lowest price point in six weeks. As I stated in my Bitcoin Weekly article on Monday, "Buckle your chin straps, it could get a little bumpy this week." That turned out to be pretty prophetic!
On the Ethereum network itself, we have had two technical issues in the last 24 hours that have stopped finalizing blocks. Thursday we had the first stoppage which lasted about 25 minutes and today we had a stoppage lasting over an hour. This is a major potential problem as transactions can get re-ordered or even completely dropped from the network in a worst-case scenario. The Ethereum network has always been seen as secure, but if these sorts of issues persist that perception can certainly change. ETH dropped quickly before recovering once transactions started working properly again but red flags have certainly been raised so let's keep an eye out for any further stoppages.
If you check our 'Tweet of the Week' below you can see that Santiment is reporting that only 10.1% of ETH remains on exchanges, the lowest amount since public trading began in 2015. This means we have record amounts of Ether sitting in cold storage as well as being moved to the Ethereum 2.0 staking contract that resides on the Beacon Chain. The resulting supply shock normally would mean the second largest cryptocurrency should move in a positive direction, but perhaps against a negative backdrop, the limited supply can also weigh Ether down quickly when the market turns sour.
Reversing a trend from last year, ETH is now following BTC and a bad day for the largest coin brought ETH down along with most altcoins.
The US consumer price index (CPI) rose 0.4% last month which equates to an annual rate of 4.9%. This wasn't only less than expected, but the widely followed measure of inflation also is at its lowest rate in two years and well off the peak near 9% in June 2022. While stock markets reacted positively as one might expect, crypto didn't follow its lead on Wednesday. On Thursday in the US, jobless claims surged to 264K, its highest level since late 2021 and well about the 185K expected, and is another sign that inflation could be cooling along with the economy. Also on Thursday, the Producer Price Index hit its lowest level since January 2021. Then today we had consumer sentiment fall 9.1% showing us consumers have plenty of concerns at the moment.
Perhaps the Federal Reserve will really put a halt to rising interest rates after all when it next meets. This should be a boost to the markets and cryptocurrencies including Ether.
The Crypto Greed and Fear Index highlighted below sits at 49 in the "Neutral" range and is down 12 points from where it was at last week.
---
Ten Must-Read Ethereum and Altcoin Articles This Week
---
Ethereum Price Statistics (as of 5/11/2023, daily close)
Ethereum Price = $1,795

Last Week = $1,877

Weekly High = $2,007

Weekly Low = $1,766

Market Cap = $214,560,304,049

Market Cap Dominance =18.687%

All-Time High = $4,878.26 on November 10, 2021

statistics provided by CoinGecko
---
Ethereum Fun Fact of the Week
The majority of emerging tokens are currently launched on the Ethereum platform for their Initial Coin Offering (ICO) sales. More than 75% of ICO sales take place on the blockchain, with a significant proportion of these utilizing the ERC-20 token standard.
---
Ethereum Staking Statistics
Validators = 567,187

Block Time = 12.21 seconds

Staking Ratio = 14.98%

Total Supply = 122,373,866
statistics provided by StakingRewards

---
Crypto Fear & Greed Index
index provided by Alternative
---
What is Ethereum?
Ethereum (ETH) is a digital cryptocurrency that is known for being a blockchain technology that operates decentralized apps (dapps) such as decentralized finance (DeFi), non-fungible tokens (NFTs), stablecoins, lending, and more. First proposed by Vitalik Buterin who published a whitepaper in 2013 and went live as a network in July 2015, Ethereum claims it is not controlled by a centralized authority but that can be questioned. Ethereum went through the "merge" in 2022 moving from a proof-of-work to a proof-of-stake mechanism becoming much more environmentally friendly. 
For more on Ethereum, please read the Top Things You Should Know About Ethereum (ETH) on Publish0x written by MuyAsk
For more on the Ethereum Whitepaper, please read the I Finally Read the Ethereum Whitepaper on Publish0x written by CryptoMasterMiner
Find Ethereum on Ethereum.org, Reddit, Twitter, Instagram, Facebook
---
* Where to Buy and HODL Ethereum (Referral Links) *
* My Crypto Work *
* Earn Free Crypto *
---
Thank you for reading Ethereum Weekly!
Resources