Ethereum Weekly (4/7/23)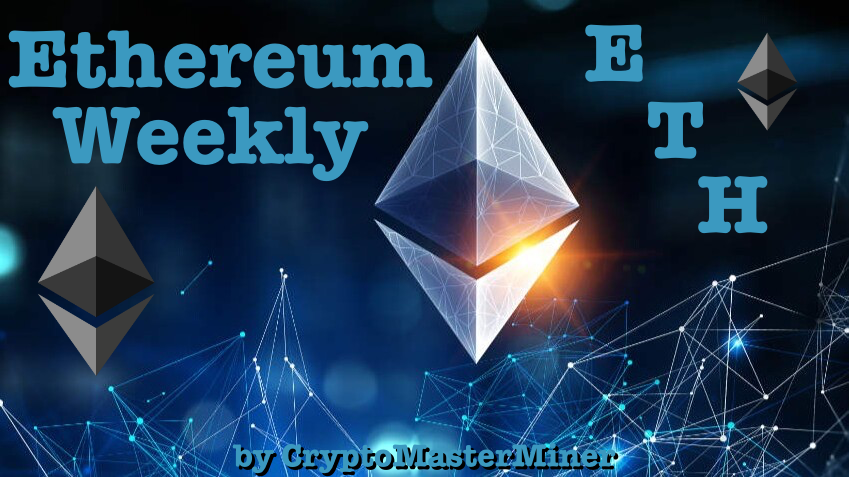 Ethereum Weekly - Edition 18
Welcome to the latest edition of Ethereum Weekly!
This is a special birthday edition. Today is my beautiful wife's birthday while yesterday I shared my birthday with my oldest son. Three birthdays down and one more to go next week with my youngest son. Crypto for everyone!
Ethereum (ETH) reached an eight-month high this past week as the second-largest cryptocurrency continues to climb in 2023 after another strong week. Ether and other cryptocurrencies did fall earlier today as the total crypto market cap sits around $1.2 trillion with a volume of $35.4 billion in the past 24 hours. While Ethereum has trailed Bitcoin in terms of performance so far this year, lately ETH has been outperforming BTC as we enter the second week of April. Both cryptos have broke out of their tight correlation with US stock markets after trading so closely in 2022.
The biggest macroeconomic news of the week was the March US jobs report released this morning. Employers in the United States added 236K jobs, falling short of expectations and a sign that the labor market is finally cooling down. The Bureau of Labor Statistics now has their closely followed unemployment rate at 3.5% after having their report come in below expectations (about 3,000 lower) for the first time in a year. February showed a 326K gain while January had a massive 472K jobs added. If you take out the pandemic year of 2020, this was the lowest gain since December 2019.
The Federal Reserve needs to see a less robust jobs market if they plan on putting an end to the rate hike kick it has been on for the past year. This is the first sign that jobs growth may be under control and if we can combine that will lower inflation figures we may actually see a halt to the Fed's hawkish stance. The biggest gains in March were in the categories of leisure and hospitality (72K), education and health services (65k), government (47K), and professional and business services (39K).
We have an exciting week ahead of us! The Ethereum network has its Shanghai upgrade scheduled to occur next Wednesday, April 12, allowing users to finally withdraw billions worth of Ether that has been unavailable while it was being staked. The question is what impact this upgrade will have on ETH's price. In addition, we have $4.8B worth of Ethereum options set to expire with a strike price set primarily around the $1.8K mark. These options are derivatives contracts that give traders the ability to speculate on the price of ETH allowing them to buy or sell Ether at a set specific price on the date they expire.
The Crypto Greed and Fear Index highlighted below sits at 64 in the "Greed" range and is up one point from where it was at last week.
---
Ten Must-Read Ethereum and Altcoin Articles This Week
---
Ethereum Price Statistics (as of 4/6/2023, daily close)
Ethereum Price = $1,794

Last Week =$1,872

Weekly High = $1,921

Weekly Low = $1,771

Market Cap = $222,963,355,906

Market Cap Dominance =18.277%

All-Time High = $4,878.26 on November 10, 2021

statistics provided by CoinGecko
---
Ethereum Fun Fact of the Week
Ethereum is the given name of the overall network, however, the native cryptocurrency goes by a few different names – Ether, or ETH, is the cryptocurrency of Ethereum-based dApps.
---
Ethereum Staking Statistics
Validators = 563,451

Block Time = 12.16 seconds

Staking Ratio = 15.66%

Total Supply = 122,373,866
statistics provided by StakingRewards

---
Crypto Fear & Greed Index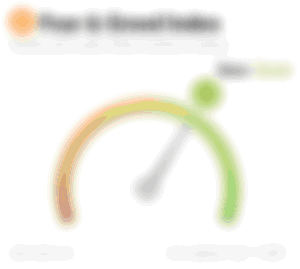 index provided by Alternative
---
What is Ethereum?
Ethereum (ETH) is a digital cryptocurrency that is known for being a blockchain technology that operates decentralized apps (dapps) such as decentralized finance (DeFi), non-fungible tokens (NFTs), stablecoins, lending, and more. First proposed by Vitalik Buterin who published a whitepaper in 2013 and went live as a network in July 2015, Ethereum claims it is not controlled by a centralized authority but that can be questioned. Ethereum went through the "merge" in 2022 moving from a proof-of-work to a proof-of-stake mechanism becoming much more environmentally friendly. 
For more on Ethereum, please read the Top Things You Should Know About Ethereum (ETH) on Publish0x written by MuyAsk
For more on the Ethereum Whitepaper, please read the I Finally Read the Ethereum Whitepaper on Publish0x written by CryptoMasterMiner
Find Ethereum on Ethereum.org, Reddit, Twitter, Instagram, Facebook
---
* Where to Buy and HODL Ethereum (Referral Links) *
* My Crypto Work *
* Earn Free Crypto *
---
Thank you for reading Ethereum Weekly!
Resources