Ethereum Weekly (4/28/23)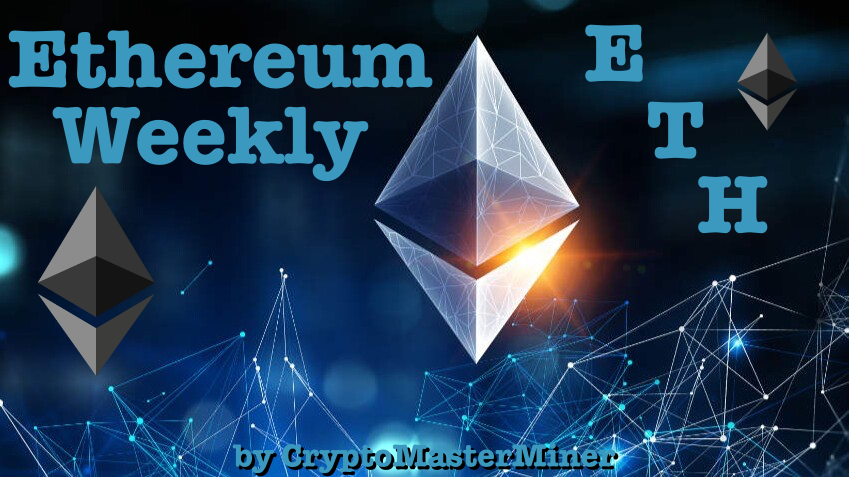 Ethereum Weekly - Edition 21
Welcome to the latest edition of Ethereum Weekly!
Ethereum (ETH) has struggled in the last week to find a true direction but has shown some upward swings in the last 24 hours or so. Ether has been able to peek its head over the $1.9K mark a few times but with resistance around the $1,880 mark maintaining above that area has proven to be troublesome. 
What is causing Ether's price struggles this week? Blame it on the United States, primarily on more banking issue fears and the slowdown in economic growth. The good news is ETH and other coins/tokens are pretty much holding their own despite macroeconomic concerns showing a fair amount of refusal to let bears gain any control after a difficult 2022. Then again, it could just be a lot of investors sitting it out on the sidelines waiting for more direction which should come next week.
All eyes are narrowly focused on next week's Federal Open Market Committee (FOMC) interest rate decision. Expectations are heavily weighted towards another 25-basis point rate hike as has happened during the last two meetings. Anything else would send shockwaves through the market one way or another depending on the decision. I don't expect any deviation from the current line of thinking, however, the comments made after the rate decision is announced will sway things. Is the Fed finally going to pause the over-year-long string of consistent rate hikes or will their hawkish ways continue? This is what I will be focused on as their comments are streamed across the globe. Mr Powell, the time has come to take a break from the hikes...
Further concerns in the US, and in China, surround the potential for a central bank digital currency (CBDC) to be issued in each country. President Joe Biden has the Fed looking into them and China is ahead of the US with their digital yuan. There are a lot of ramifications here, frankly way too much for me to get into with Ethereum Weekly.
From a technical analysis standpoint, look for my article on different kinds of analysis next Wednesday if you are interested, we have some conflicting signals. The relative strength index( RSI) reading has been below 47.5 and staying below its signal line which is bearish. Meanwhile, the moving average convergence/divergence (MACD) is rising up which indicates bullish momentum.
The Crypto Greed and Fear Index highlighted below sits at 64 in the "Greed" range and is up 14 points from where it was at last week.
---
Ten Must-Read Ethereum and Altcoin Articles This Week
---
Ethereum Price Statistics (as of 4/27/2023, daily close)
Ethereum Price = $1,909

Last Week =$1,943

Weekly High = $1,960

Weekly Low = $1,811

Market Cap = $229,412,689,448

Market Cap Dominance =18.299%

All-Time High = $4,878.26 on November 10, 2021

statistics provided by CoinGecko
---
Ethereum Fun Fact of the Week
Ethereum's development was crowdfunded, but you probably know this already. Did you know, however, that the online sale of Ether (ETH) was purchased with Bitcoin (BTC)?
---
Ethereum Staking Statistics
Validators = 561,655

Block Time = 12.24 seconds

Staking Ratio = 14.86%

Total Supply = 122,373,866
statistics provided by StakingRewards

---
Crypto Fear & Greed Index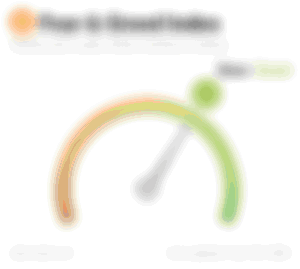 index provided by Alternative
---
What is Ethereum?
Ethereum (ETH) is a digital cryptocurrency that is known for being a blockchain technology that operates decentralized apps (dapps) such as decentralized finance (DeFi), non-fungible tokens (NFTs), stablecoins, lending, and more. First proposed by Vitalik Buterin who published a whitepaper in 2013 and went live as a network in July 2015, Ethereum claims it is not controlled by a centralized authority but that can be questioned. Ethereum went through the "merge" in 2022 moving from a proof-of-work to a proof-of-stake mechanism becoming much more environmentally friendly. 
For more on Ethereum, please read the Top Things You Should Know About Ethereum (ETH) on Publish0x written by MuyAsk
For more on the Ethereum Whitepaper, please read the I Finally Read the Ethereum Whitepaper on Publish0x written by CryptoMasterMiner
Find Ethereum on Ethereum.org, Reddit, Twitter, Instagram, Facebook
---
* Where to Buy and HODL Ethereum (Referral Links) *
* My Crypto Work *
* Earn Free Crypto *
---
Thank you for reading Ethereum Weekly!
Resources