Ethereum Weekly (4/21/23)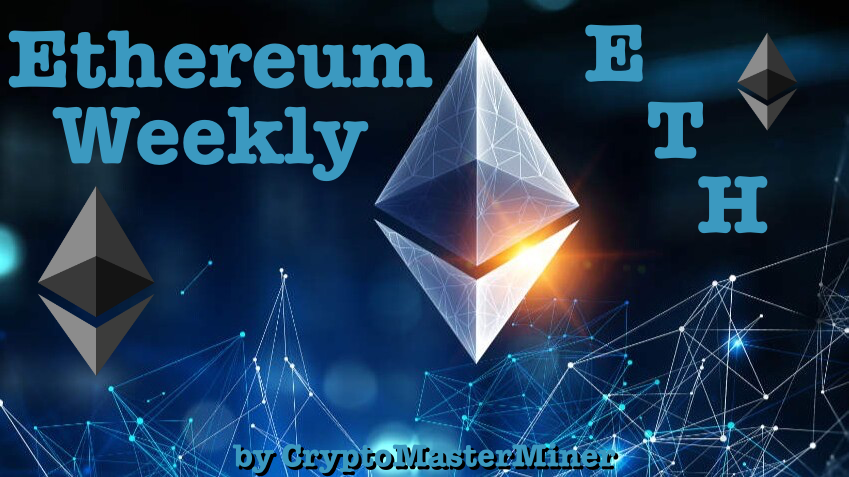 Ethereum Weekly - Edition 20
Welcome to the latest edition of Ethereum Weekly!
Ethereum (ETH) lost some of its luster in the past week with a fairly significant fall on Wednesday and has continued that downward trend for the next few days. The 2023 rally has at least temporarily been put on pause. Ether fell below the $2K mark and headed toward the $1.9K mark as the second-largest cryptocurrency slipped along with the rest of the crypto market with ETH falling just over 2% by Thursday's close.
The fall in crypto seems largely centered around the United States. Worries about a possible recession in the US, rising interest rates, and liquidity collided to push the markets lower. Overriding regulatory concerns doesn't help and the largest US-based cryptocurrency exchange, Coinbase, has stated it may look to move elsewhere with new operations looking to start in Bermuda. Weakness in the European economy only adds to risk asset sales pressures.
Adding further fuel to the falling market for Ether are all the options contracts set to expire shortly. In total, we have about 217K ETH options about to end with a strike price of around $1,950 with a total value of around $4.2 billion. With all the recent interest in Ethereum, it has passed Bitcoin in terms of the number of options. The current put/call ratio is bearish with more investors shorting ETH than going long.
Yesterday the US Labor Department report reported initial jobless claims for the previous week that was higher than analysts expected. Overall the claims grew by 5,000 reaching 245K, the highest figure since the end of 2021. This indicates a cooling economy, perhaps hurt by rising interest rates, and is often seen as a potential sign of an economic downturn. Please keep in mind that overall the job market in the US remains strong but keep an eye on what direction the jobless claims are headed.
Also this week we have a barrage of earning reports. On Thursday, Tesla reported lower-than-expected earnings which drove its stock price down. AT&T and Alcoa also dropped along with many stocks as earning reports continue to be digested as US stocks looked to have a down week pending Friday's results. 
Ethereum had a nice run-up after the successful rollout of the Shapella hard fork earlier this month. Next up on the upgrade calendar is the "Cancun" hard fork which will see the implementation of EIP-4844 scheduled for the third or fourth quarter of this year. This upgrade will allow for rollups which will add cheaper data to the blockchain and help lower network fees. Get ready to start hearing the phrase "Proto-Danksharding" as we get closer to the upgrade.
The Crypto Greed and Fear Index highlighted below sits at 50 in the "Neutral" range and is down 18 points from where it was at last week.
---
Ten Must-Read Ethereum and Altcoin Articles This Week
---
Ethereum Price Statistics (as of 4/20/2023, daily close)
Ethereum Price = $1,943

Last Week =$2,012

Weekly High = $2,129

Weekly Low = $1,928

Market Cap = $229,705,506,962

Market Cap Dominance =18.64%

All-Time High = $4,878.26 on November 10, 2021

statistics provided by CoinGecko
---
Ethereum Fun Fact of the Week
The Ethereum blockchain has five testnets and they are named Goerli, Sepolia, Ropsten, Rinkeby and Koven. Did you know that each of them is named after a metro station?
---
Ethereum Staking Statistics
Validators = 561,655

Block Time = 12.18 seconds

Staking Ratio = 15.38%

Total Supply = 122,373,866
statistics provided by StakingRewards

---
Crypto Fear & Greed Index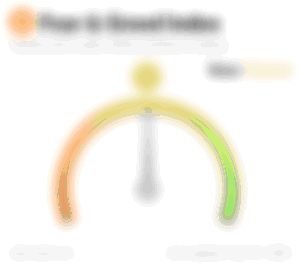 index provided by Alternative
---
What is Ethereum?
Ethereum (ETH) is a digital cryptocurrency that is known for being a blockchain technology that operates decentralized apps (dapps) such as decentralized finance (DeFi), non-fungible tokens (NFTs), stablecoins, lending, and more. First proposed by Vitalik Buterin who published a whitepaper in 2013 and went live as a network in July 2015, Ethereum claims it is not controlled by a centralized authority but that can be questioned. Ethereum went through the "merge" in 2022 moving from a proof-of-work to a proof-of-stake mechanism becoming much more environmentally friendly. 
For more on Ethereum, please read the Top Things You Should Know About Ethereum (ETH) on Publish0x written by MuyAsk
For more on the Ethereum Whitepaper, please read the I Finally Read the Ethereum Whitepaper on Publish0x written by CryptoMasterMiner
Find Ethereum on Ethereum.org, Reddit, Twitter, Instagram, Facebook
---
* Where to Buy and HODL Ethereum (Referral Links) *
* My Crypto Work *
* Earn Free Crypto *
---
Thank you for reading Ethereum Weekly!
Resources