Ethereum Weekly (4/14/23)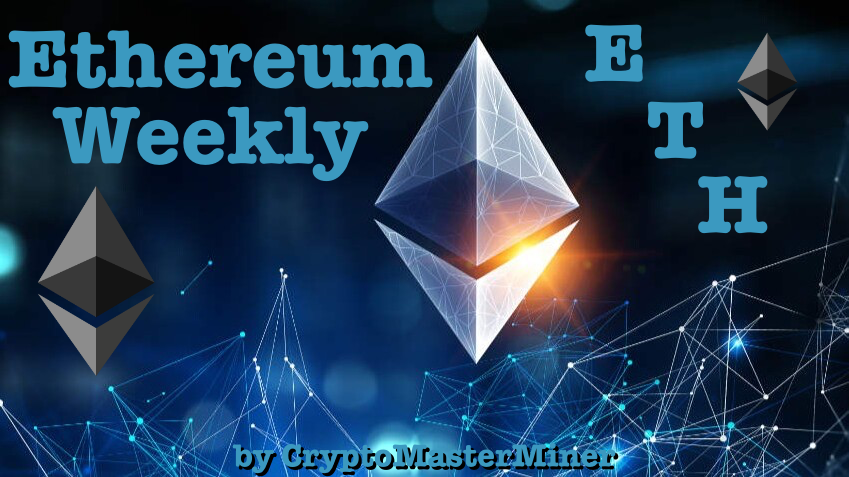 Ethereum Weekly - Edition 19
Welcome to the latest edition of Ethereum Weekly!
Ethereum (ETH) had a huge week with the completion of its Shanghai hard fork upgrade. The upgrade on the blockchain, also known as "Shapella" now allows for withdrawals for some who have had their deposit contract locked up since 2020. Within about 30 minutes of completion, users made withdrawals of over 5,400 ETH around $10 million worth. With the successful upgrade, Ethereum completed its multi-year transition to a proof-of-stake network.
Ether has jumped 12% in the past two days after the upgrade was completed to blow past the $2K mark and over $2,100. As a result, ETH's market capitalization has pushed to over 19% of the overall crypto market and we are seeing prices we haven't seen since May of last year.
Vitalik Buterin, the co-founder of the Ethereum blockchain, said in a live stream during the rollout "we're in a stage where the hardest and fastest parts of the Ethereum protocol's transition are basically over. Very significant things still need to be done, but those very significant things can be safely done at a slower pace."
While most have used the "Shanghai" and "Shapella" names interchangeably for the upgrade, in reality, they are two different things. The Shanghai upgrade refers to only the execution side of Ethereum while Shapella is happening on the consensus side at the exact same time. Regardless, while analysts have been split on how Ether would fare, if you have been reading this column each week I've told you that I expected ETH to see positive gains after the upgrade despite some potentially selling off their Ether after it was made available. According to the site Nansen, gross staking deposits have hit a total of $198.7 million, or 94,800 ETH, in the past day signaling that investors are jumping on the Ethereum staking bandwagon as I had calculated would happen.
Next up for the Ethereum blockchain is to work on scaling. The goal here is to make transactions both faster and cheaper which is perhaps the biggest issue the network is facing.
The economic news of the week didn't hurt my predictions. US consumer price index (CPI) data for March released on Wednesday rose only 5%, the lowest increase since May 2021. This was the ninth straight decline and was lower than the 6% increase seen last month. Consensus estimates had the increase pegged around 5.2%, so the actual results helped move the markets in a positive direction. That said, I keep an eye on gas prices each week in the US and they have jumped fairly significantly in the last week or two and this will potentially have a negative effect on inflation in the coming month.
Yesterday we had a cooler-than-expected US producer price index (PPI) of 2.7% versus estimates of 3%. The figures released by the US Bureau of Labor Statistics are down dramatically from the 4.9% in the previous data release and the lowest figure since January 2021.
Combine the Ethereum upgrade with better-than-expected CPI and PPI data, along with pent-up investor demand, and you get the nice run-up in ETH price we have seen over the past few days.
The Crypto Greed and Fear Index highlighted below sits at 68 in the "Greed" range and is up four points from where it was at last week.
---
Ten Must-Read Ethereum and Altcoin Articles This Week
---
Ethereum Price Statistics (as of 4/13/2023, daily close)
Ethereum Price = $2,012

Last Week =$1,794

Weekly High = $2,012

Weekly Low = $1,835

Market Cap = $254,689,988,548

Market Cap Dominance =19.046%

All-Time High = $4,878.26 on November 10, 2021

statistics provided by CoinGecko
---
Ethereum Fun Fact of the Week
Ethereum accounts for roughly 60% of the total value in decentralized finance (DeFi) worth more than $30B.
---
Ethereum Staking Statistics
Validators = 561,655

Block Time = 12.18 seconds

Staking Ratio = 15.38%

Total Supply = 122,373,866
statistics provided by StakingRewards

---
Crypto Fear & Greed Index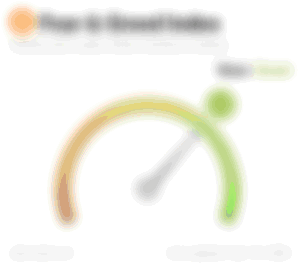 index provided by Alternative
---
What is Ethereum?
Ethereum (ETH) is a digital cryptocurrency that is known for being a blockchain technology that operates decentralized apps (dapps) such as decentralized finance (DeFi), non-fungible tokens (NFTs), stablecoins, lending, and more. First proposed by Vitalik Buterin who published a whitepaper in 2013 and went live as a network in July 2015, Ethereum claims it is not controlled by a centralized authority but that can be questioned. Ethereum went through the "merge" in 2022 moving from a proof-of-work to a proof-of-stake mechanism becoming much more environmentally friendly. 
For more on Ethereum, please read the Top Things You Should Know About Ethereum (ETH) on Publish0x written by MuyAsk
For more on the Ethereum Whitepaper, please read the I Finally Read the Ethereum Whitepaper on Publish0x written by CryptoMasterMiner
Find Ethereum on Ethereum.org, Reddit, Twitter, Instagram, Facebook
---
* Where to Buy and HODL Ethereum (Referral Links) *
* My Crypto Work *
* Earn Free Crypto *
---
Thank you for reading Ethereum Weekly!
Resources