Ethereum Weekly (3/3/23)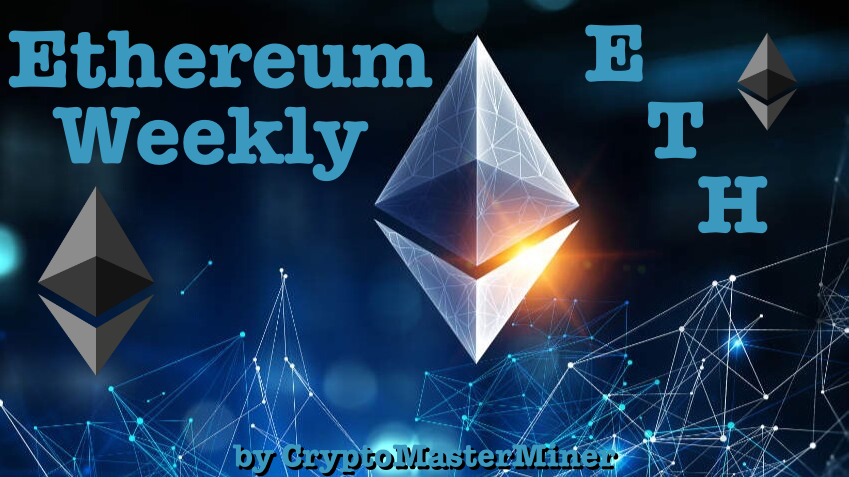 Ethereum Weekly - Edition 13
Welcome to the latest edition of Ethereum Weekly!
Ethereum (ETH) had a relatively quiet week last week, but today is a different story pushing the total loss to around 5% depending on when you check the past seven days. Most of that damage occurred after the close yesterday.
But why such a drop today? 
California-based Silvergate Bank, which provides payments for many crypto businesses, appears to be in financial trouble being undercapitalized as analyst comb through its latest 10-K report. Silvergate, which had major clients including FTX and its holding company Alameda Research, had previously reported losses of $1B. The company used loans from the Federal Home Loan Bank to cover customer withdrawals. The company's stock lost nearly 60% of its value yesterday and it could well be the next crypto domino to fall in a wave of collapses. Many of its largest current clients, including Coinbase, have recently cut ties with the bank. Crypto whales quickly began moving a large number of coins and tokens to safer havens.
This latest setback in the crypto industry whipped billions out of the market with Bitcoin and Ethereum losses alone nearly accounting for $25B. It is another gut punch for the industry that is struggling to figure out the regulatory environment it will be facing and how to garner more widespread adoption.
As for Ethereum, today continued a disturbing trend of a major pullback after settling into a small trading range for some time. Ether has been stuck in the $1,600-$1,700 range for the past few weeks before today's slide. ETH simply keeps struggling at the resistance levels, unable to break through, until the next big negative news story sends in lower. In addition, with the Ethereum Shanghai upgrade due in the next four weeks or so, many analysts expect a short-term sell-off as stakers will be able to sell the ETH they have been staking.
The Crypto Greed and Fear Index highlighted below sits at 55 in the "Neutral" range and is down three points from where it was at last week.
---
Ten Must-Read Ethereum and Altcoin Articles This Week
---
Ethereum Price Statistics (as of 3/2/2023, daily close)
Ethereum Price = $1,648

Last Week =$1,650

Weekly High = $1,653

Weekly Low = $1,573

Market Cap = $189,128,767,660

Market Cap Dominance =17.577%

All-Time High = $4,878.26 on November 10, 2021

statistics provided by CoinGecko
---
Ethereum Fun Fact of the Week
Ethereum was announced at the North American Bitcoin Conference in Miami, in January 2014,
---
Ethereum Staking Statistics
Validators = 536,164

Block Time = 12.11 seconds

Staking Ratio = 14.89%

Total Supply = 122,373,866
statistics provided by StakingRewards

---
Crypto Fear & Greed Index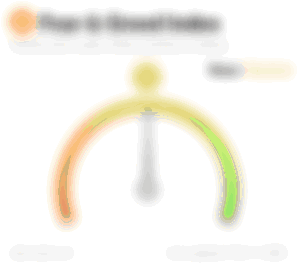 index provided by Alternative
---
What is Ethereum?
Ethereum (ETH) is a digital cryptocurrency that is known for being a blockchain technology that operates decentralized apps (dapps) such as decentralized finance (DeFi), non-fungible tokens (NFTs), stablecoins, lending, and more. First proposed by Vitalik Buterin who published a whitepaper in 2013 and went live as a network in July 2015, Ethereum claims it is not controlled by a centralized authority but that can be questioned. Ethereum went through the "merge" in 2022 moving from a proof-of-work to a proof-of-stake mechanism becoming much more environmentally friendly. 
For more on Ethereum, please read the Top Things You Should Know About Ethereum (ETH) on Publish0x written by MuyAsk
For more on the Ethereum Whitepaper, please read the I Finally Read the Ethereum Whitepaper on Publish0x written by CryptoMasterMiner
Find Ethereum on Ethereum.org, Reddit, Twitter, Instagram, Facebook
---
* Where to Buy and HODL Ethereum (Referral Links) *
* My Crypto Work *
* Earn Free Crypto *
---
Thank you for reading Ethereum Weekly!
Resources