Ethereum Weekly (3/30/23)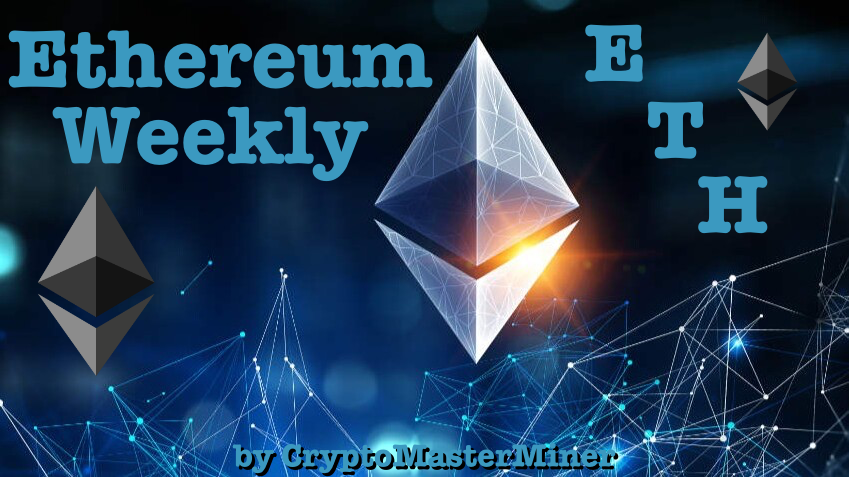 Ethereum Weekly - Edition 17
Welcome to the latest edition of Ethereum Weekly!
Ethereum (ETH) closes out the week for us today, along with the month of March, and the first quarter. Despite the volatility of the past week, Ether ended around the $1.8K mark falling just short of last week's close with a small red candle. Overall, Ethereum had one of its best quarters since the final quarter of 2021 when it hit its all-time high. Let's keep this party going!
Ethereum looks to close out March up 13% for the month, not too shabby. It is even more impressive when you consider the macroeconomic headwinds Ether was facing this month. We saw crypto-related Silvergate and Silicon Valley Banks collapse and a lot of talks around regulations in the United States, not to mention another rate hike by the Federal Reserve. As a long-time investor, I always feel like the markets are ripe for a turnaround when the news is bad and the price action is positive.
We are getting very near the release of the Shaghai upgrade for Ethereum as the calendar turns to April. How will this impact the price? This will allow investors who have staked their ETH to finally access their tokens. Users who have staked, or locked up, a minimum of 32 ETH getting returns between 4-5%, will now be able to withdraw their tokens. Logically, you would think that would add downward price pressure but I don't believe so. Writing this column each week, I look at various numbers that clue me into how Ether is trending, and each and every week the number of validators and people staking ETH grows at a very nice clip. I don't see this slowing down and I expect this to offset Ethereum sales. 
The correlation between Bitcoin and Ethereum trended even higher as we closed out the month at .98. As the largest cryptocurrency goes so does the second largest. Ethereum keeps becoming increasingly deflationary, just hitting a new all-time high level, good news for stakers and long-term hodlers.
With the "hard fork" upon us now, also consider the fact that significantly less than 20% of ETH holders are in profit right now despite the run-up and I don't think they will be selling. This isn't financial advice, just how I think things will play out.
The Crypto Greed and Fear Index highlighted below sits at 63 in the "Greed" range and is UP 2 points from where it was at last week.
---
Ten Must-Read Ethereum and Altcoin Articles This Week
---
Ethereum Price Statistics (as of 3/29/2023, daily close)
Ethereum Price = $1,794

Last Week =$1,814

Weekly High = $1,824

Weekly Low = $1,708

Market Cap = $216,247,419,405

Market Cap Dominance =17.806%

All-Time High = $4,878.26 on November 10, 2021

statistics provided by CoinGecko
---
Ethereum Fun Fact of the Week
The network's programming language for Ethereum is Solidarity which allows others to build upon it.
---
Ethereum Staking Statistics
Validators = 558,796

Block Time = 12.15 seconds

Staking Ratio = 15.53%

Total Supply = 122,373,866
statistics provided by StakingRewards

---
Crypto Fear & Greed Index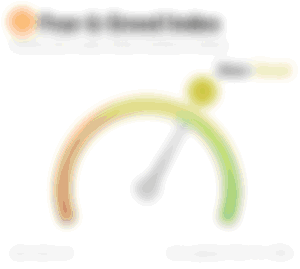 index provided by Alternative
---
What is Ethereum?
Ethereum (ETH) is a digital cryptocurrency that is known for being a blockchain technology that operates decentralized apps (dapps) such as decentralized finance (DeFi), non-fungible tokens (NFTs), stablecoins, lending, and more. First proposed by Vitalik Buterin who published a whitepaper in 2013 and went live as a network in July 2015, Ethereum claims it is not controlled by a centralized authority but that can be questioned. Ethereum went through the "merge" in 2022 moving from a proof-of-work to a proof-of-stake mechanism becoming much more environmentally friendly. 
For more on Ethereum, please read the Top Things You Should Know About Ethereum (ETH) on Publish0x written by MuyAsk
For more on the Ethereum Whitepaper, please read the I Finally Read the Ethereum Whitepaper on Publish0x written by CryptoMasterMiner
Find Ethereum on Ethereum.org, Reddit, Twitter, Instagram, Facebook
---
* Where to Buy and HODL Ethereum (Referral Links) *
* My Crypto Work *
* Earn Free Crypto *
---
Thank you for reading Ethereum Weekly!
Resources