Ethereum Weekly (3/24/23)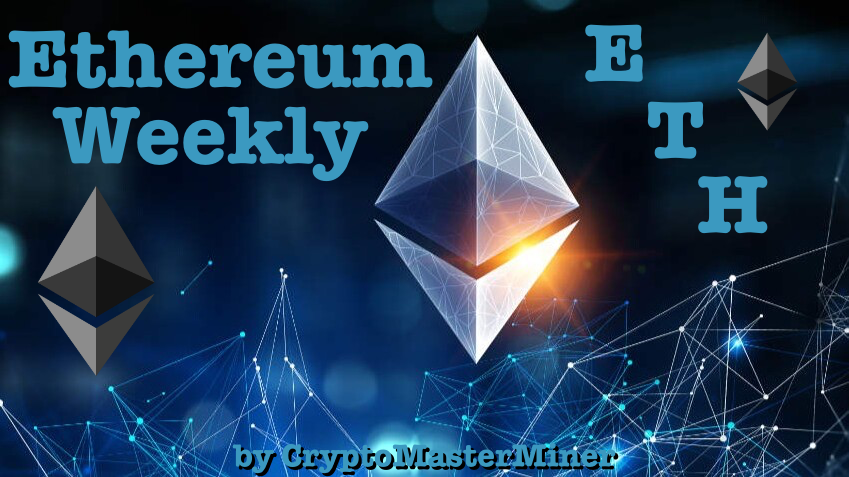 Ethereum Weekly - Edition 16
Welcome to the latest edition of Ethereum Weekly!
Ethereum (ETH) had a solid week holding around $1,800, which it reached for the first time since last August, despite another rate hike from the Federal Reserve on Wednesday. Ether did drop below that level earlier today after Binance temporarily suspended spot trading spooking the crypto markets after its post-rate hike rally. 
Jerome Powell and company increased rates 25 basis points as expected. Investors had already priced the hike into the market by the time the Fed made its announcements. I had hoped the agency might pause the rate increases this time around, but they remain hawkishly focused on inflation dismissing the stress the rate increases will have on a struggling banking system potentially pushing us further into recession.
It was a tumultuous week in crypto and it could well be a rough weekend ahead. There is a lack of liquidity right now in crypto which can lead to wild swings in prices as the bulls and bears continue to tussle to see who is in control. Money is flowing into crypto, nearly $10B in the last 24 hours, but HODLers limit availability which can push us into a bull market should the macroeconomic news start coming out positive given all the pent-up investor demand.
So what else is pushing up Ethereum and the rest of the crypto market?
People are looking for alternatives to the current banking system given the recent bank failures. Enter digital currency, specifically Bitcoin and Ethereum as the bluest of blue chips. Both BTC and ETH have been soaring so far in 2023, lifting the rest of the crypto market with it. Distrust in the banking system is good for the long-term future of top cryptocurrencies.
Bitcon has outperformed Ether so far this year and the high correlation between the two has decoupled as of late. Bitcoin is up around 65% so far this year wither Ether trailing by 20%, up around 45% so far this year. BTC seems to be the preferred landing spot for those looking for banking alternatives for the two largest cryptos. Ethereum does, however, have more upgrades in store including "Shanghai" in the next couple of weeks. Ethereum had been outpacing Bitcoin throughout the second half of 2022 driven by the "merge" in September so perhaps it is just BTC's turn.
The Crypto Greed and Fear Index highlighted below sits at 61 in the "Greed" range and is UP 10 points from where it was at last week.
---
Ten Must-Read Ethereum and Altcoin Articles This Week
---
Ethereum Price Statistics (as of 3/23/2023, daily close)
Ethereum Price = $1,814

Last Week =$1,784

Weekly High = $1,846

Weekly Low = $1,718

Market Cap = $13,085,700,839

Market Cap Dominance =17.79%

All-Time High = $4,878.26 on November 10, 2021

statistics provided by CoinGecko
---
Ethereum Fun Fact of the Week
Since its founding in 2015, Ethereum has produced an eye-popping 13,000% return.
---
Ethereum Staking Statistics
Validators = 555,341

Block Time = 12.15 seconds

Staking Ratio = 15.42%

Total Supply = 122,373,866
statistics provided by StakingRewards

---
Crypto Fear & Greed Index
index provided by Alternative
---
What is Ethereum?
Ethereum (ETH) is a digital cryptocurrency that is known for being a blockchain technology that operates decentralized apps (dapps) such as decentralized finance (DeFi), non-fungible tokens (NFTs), stablecoins, lending, and more. First proposed by Vitalik Buterin who published a whitepaper in 2013 and went live as a network in July 2015, Ethereum claims it is not controlled by a centralized authority but that can be questioned. Ethereum went through the "merge" in 2022 moving from a proof-of-work to a proof-of-stake mechanism becoming much more environmentally friendly. 
For more on Ethereum, please read the Top Things You Should Know About Ethereum (ETH) on Publish0x written by MuyAsk
For more on the Ethereum Whitepaper, please read the I Finally Read the Ethereum Whitepaper on Publish0x written by CryptoMasterMiner
Find Ethereum on Ethereum.org, Reddit, Twitter, Instagram, Facebook
---
* Where to Buy and HODL Ethereum (Referral Links) *
* My Crypto Work *
* Earn Free Crypto *
---
Thank you for reading Ethereum Weekly!
Resources