Bitcoin Weekly (5/22/2023)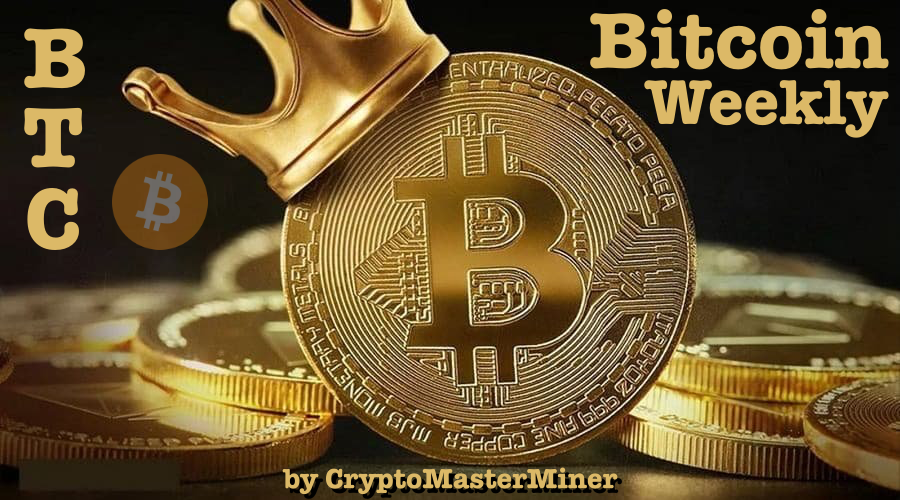 Bitcoin Weekly - Edition 60
Happy Bitcoin Pizza Day!
Bitcoin (BTC) seems to have both the bulls and bears sitting on the sidelines. The result has been a tug-of-war, with little emphasis on the tug or the war as Bitcoin has fallen into a very narrow trading range looking for direction either way. Even economic news has seemed to stop having an effect on the price of BTC as of late. The price of Bitcoin fluctuated less than 4% last week showing less volatility than we have seen in months.
So what will get Bitcoin moving? Even the Federal Reserve Chairman, Jerome Powell, speech last week couldn't get the price of BTC to budge. While his statements were pretty much in line with what most expected, the head of the Fed typically moves markets and in particular crypto markets. Not this time so it is going to take some pretty major news to shock Bitcoin into moving. Unfortunately, major news tends to be on the "negative" side so my concern is that the next major direction will be downward. Let's hope the next news cycle is full of nothing but good news.
That likely won't be the case with the "debt ceiling" issue all the rage in the United States with the government potentially losing its ability to pay its bill soon. That sounds lovely. 
With BTC stuck in neutral around the $27K mark, the price sits about 10% below the critical $30 level. Given where everything stands, the next test for Bitcoin could well sit at $26,000 with strong support sitting just a bit lower. Looking the other way, I believe there is still lots of BTC sitting in cold storage limiting supply so a simple rally of a few hundred dollars should start pushing Bitcoin backs up with momentum.
Keep in mind Bitcoin had a tremendous first quarter with a massive 70% jump and we are all just getting a little impatient as the biggest coin, worth about 45% of the total cryptocurrency market, continues to stand still. For a boring coin, we are looking at a boring week. Next week brings the close of May and more significant economic news including the Personal Consumption Expenditures (PCE) Index. Given that now over 80% of analysts expect the Fed to pause rate hikes, up from about 60% before Powell's latest comments, there doesn't appear to be much upside in terms of inflation continuing to subside for Bitcoin at this point.
The Bitcoin Miami 2023 conference just concluded in a rather meek fashion. Attendance was half of what it was just a year ago when about 30,000 people showed up and the Miami Beach Convention Center had no outdoor booths or activities and no longer is the full indoor space being utilized. Remember that cool-looking charging Bull statue they unveiled last year? Those were the good old days. Things have gotten so bad that the conference will have to relocate next year with Nashville being the new landing spot. Miami was also pulling in tons from the FTX Arena a year ago when Sam Bankman was "bankrolling" the home of the Miami Heat who appear to be bringing the NBA Finals back to town soon.
The Crypto Fear and Greed index highlighted below is 49 and down one point from last week and moving into the "Neutral" range. 
---
Ten Must-Read Bitcoin Articles This Week
---
Bitcoin Price Statistics (as of 5/21/2023, weekly close)
Bitcoin Price = $26,750

Last Week = $26,920

Weekly High = $27,493

Weekly Low = $26,609

Trading Volume = $9,018,790,771

Market Cap = $521,155,143,513

Market Cap Dominance =44.496%

All-Time High = $69,044.67 on November 10, 2021

statistics provided by CoinGecko
---
Bitcoin Fun Fact of the Week
On May 22 of each year we celebrate Bitcoin Pizza Day. This day marks the anniversary of the first time cryptocurrency was ever used to make a commercial purchase. On this date, in 2010, computer programmer Laszlo Hanyecz purchased two large Papa John's pizzas for 10,000 BTC. Today that would be worth, well I'll just let you do the math to figure out how much Laszio's hunger cost him... At least it had peperonni on it!
---
Bitcoin Mining Statistics
Miners = 5,321,099

Hashrate = 390.36 EH/s

Difficulty = 49.55T

Emission (24hr) =  943.8 BTC

Circulating Supply = 19.37M (92.3%)
statistics provided by MiningPoolStats

---
Crypto Fear & Greed Index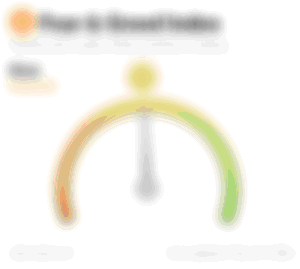 index provided by Alternative
---
What is Bitcoin?
Bitcoin (BTC) is a decentralized digital cryptocurrency.  Bitcoin was invented by the person or persons under the pseudonym Satoshi Nakamoto as described in the Bitcoin Whitepaper released on October 31, 2008.  The original cryptocurrency began trading in January of 2009 and could be transferred in a peer-to-peer fashion implemented using open-source software.  The transactions are recorded and stored on a public ledger called a blockchain.  Only 21 million Bitcoins will ever be minted with one million being owned by its creator(s).
For more on Bitcoin, please read What is Bitcoin? [A comprehensive Guide to Understanding Bitcoin] on Publish0x written by Mr.CryptoWiki
For information on the Bitcoin white paper, please read I Finally Read the Bitcoin Whitepaper on Publish0x written by CryptoMasterMiner
Find Bitcoin on Bitcoin.org, Reddit, Twitter, Instagram, Facebook
---
* Where to Buy and HODL Bitcoin (Referral Links) *
* My Crypto Work *
* Earn Free Crypto *
---
Resources