Bitcoin Weekly (3/27/2023)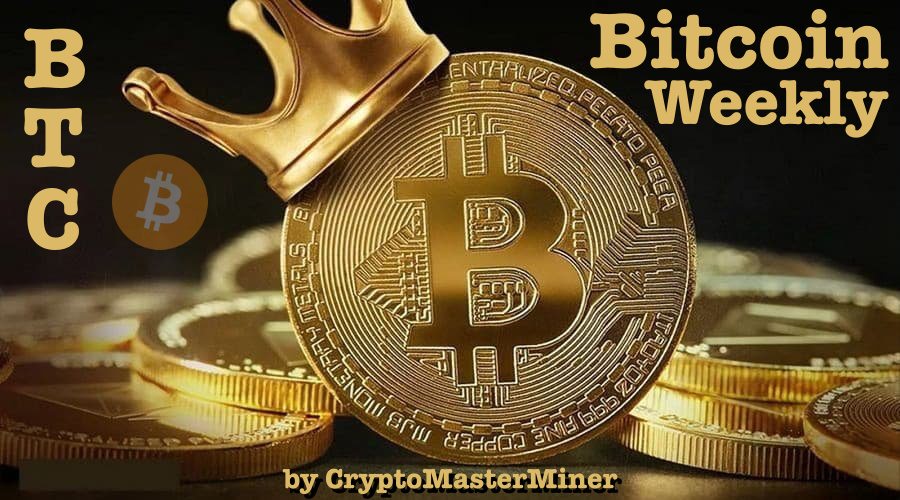 Bitcoin Weekly has now been published every week for one year straight - thank you for reading each week!
Bitcoin (BTC) had a solid week despite another rise in interest rates last week and the agency retaining its hawkish stance focused on stopping inflation. You would expect that news to knock Bitcoin back a bit, but BTC shrugged off the news looking increasingly bullish by the day.
Week-over-week, Bitcoin was up slightly before dropping on Monday below $27K on news that the U.S. Commodity Futures Trading Commission (CFTC) filed a lawsuit against Binance and its founder Changpeng Zhao over claims that they violated US federal law. Specifically, the suit claims Binance is selling unregistered crypto derivatives products in the USA. Bitcoin dropped almost 4% on the news which appeared to catch investors completely off-guard. Binance is the largest cryptocurrency exchange in the world so any news associated with the organization is likely to impact the markets.
Within the lawsuit, which was filed in U.S. District Court in Illinois, the CFTC labeled Bitcoin as a commodity that could have significant ramifications. Ethereum (ETH), Litecoin (LTC), Tether (USDT), and Binance USD (BUSD) were also called commodities in the filing.
Bitcoin had been up about 20% in March continuing an upward trend that started as the calendar turned to 2023. From a technical standpoint, it had moved above its 200-day moving average and was looking to test resistance levels before the Binance lawsuit was announced. It will now be interesting to see if investors simply shrug off the latest setback in the crypto industry or if this brings new lower resistance levels into play. Stay tuned for the next 24-48 hours to find out.
Overall I remain bullish toward Bitcoin for the next 6-12 months, barring a severe worldwide economic turndown. Most indicators appear bullish and I love the fact the supply shortage could cause a huge run-up when the bulls are in full control. Glassnode data shows the amount of BTC that is available is quite low with BTC not having left wallets for two years at an all-time high. A lot of the supply is now sitting in cold wallets where it is likely to stay for some time to come.
The Crypto fear and greed index highlighted below is at 64 and down 2 points from last week remaining in the "Greed" range for the second consecutive week. 
---
Ten Must-Read Bitcoin Articles This Week
---
Bitcoin Price Statistics (as of 3/26/2023, weekly close)
Bitcoin Price = $27,975

Last Week = $27,959

Weekly High = $28,784

Weekly Low = $26,980

Market Cap = $542,371,390,662

Market Cap Dominance =44.827%

All-Time High = $69,044.67 on November 10, 2021

statistics provided by CoinGecko
---
Bitcoin Fun Fact of the Week
Looking at data from Chainalysis, approximately one-fifth of Bitcoin is lost or sits in wallets that cannot be accessed. This equates to more than 3.75 million BTC.
---
Bitcoin Mining Statistics
Miners = 5,321,099

Hashrate = 341.29 EH/s

Difficulty = 46.84T

Emission (24hr) = 893.8 BTC

Circulating Supply = 19.32M (92.0%)
statistics provided by MiningPoolStats

---
Crypto Fear & Greed Index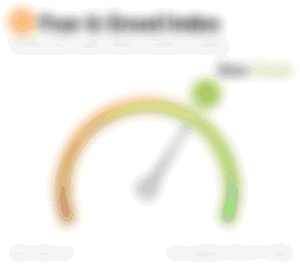 index provided by Alternative
---
What is Bitcoin?
Bitcoin (BTC) is a decentralized digital cryptocurrency.  Bitcoin was invented by the person or persons under the pseudonym Satoshi Nakamoto as described in the Bitcoin Whitepaper released on October 31, 2008.  The original cryptocurrency began trading in January of 2009 and could be transferred in a peer-to-peer fashion implemented using open-source software.  The transactions are recorded and stored on a public ledger called a blockchain.  Only 21 million Bitcoins will ever be minted with one million being owned by its creator(s).
For more on Bitcoin, please read What is Bitcoin? [A comprehensive Guide to Understanding Bitcoin] on Publish0x written by Mr.CryptoWiki
For information on the Bitcoin white paper, please read I Finally Read the Bitcoin Whitepaper on Publish0x written by CryptoMasterMiner
Find Bitcoin on Bitcoin.org, Reddit, Twitter, Instagram, Facebook
---
* Where to Buy and HODL Bitcoin (Referral Links) *
* My Crypto Work *
* Earn Free Crypto *
---
Resources