Meet the Creators of Magick Dollz
Right if you haven't seen Magick Dollz on Twitter well I threw some questions at the creators both have been on Wax for a while one is know for his love of the 22 and the other had a collection out called Mini Vigilante they have come together to create this brand new project . I am pleased to welcome back Nytewolf and Tarun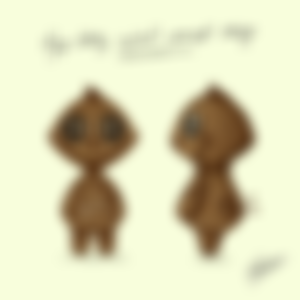 Hey bros welcome back
Nyte: Glad to be back and contributing the growth on WAXP
Tarun: Hi Crackers! Good to be back in WAXP space man! A lot has changed.
How you guys doing?
Nyte: I'm doing good. Life is been moving along in accordance Just been busy growing the MagickDollz community with Rorshrak.
Rorshrak(Tarun): I am doing great! Just a little busy with everyday life. But whatever else is going on in life, Nyte & I started MagickDollz. Its almost done, just a few things to look after and then "ITS LAUNCH TIME BABYY!!!" You can quote me on this, haha. 
Your back with a new PFP well I should say as part of a team?
Nyte: Yes! I am part of a 2 man team with Rorshrak.
Tarun: Yes, Nyte & I, This 2 man team is awesome.
How did it come about?
Nyte :Well it was Rorshrak's idea. He reach out to me and was planning to give me all the assets to his previous project because the people who he collaborated decided to not follow through. He had the idea to let me release it on to my collection. At first I know the effort, time and energy I would have to put in if I wanted to drop something with anybody. I know my time is limited in addition to everything I have going in my life but I wanted to challenge myself so I agreed to take on the task. I am very thankful for the opportunity that's presented to me. Rorshrak is a great guy to work with and we had good history so I feel really comfortable to work together with him. When I saw the art work my impression was with enthusiasm. I think he came up with the name of the pfp and I came with the spelling of the name. "MagickDollz"
Tarun: MagickDollz's concept design were made in Feb last year. The collection was ready in March 2022 but the community with whom I was collaborating stalled me. It was Dec and I was frustrated with them. I could see them ignoring me while replying others. Nyte & I were in touch so I shared him the designs. He really loved those, we got talking and it was soon an idea. We made a lot of changes to the design and implemented new things to the MagickDollz concept. Now, "ITS LAUNCH TIME BABYY!!" I am sorry, I am excited.
Tell us about the project what will it entail?
This is a PFP project but we wanted to take on a unique approach base on our experience and knowledge about the web3 space and being on WAXP. Rorshrak is the main artist and I'm his hype man! Together we envision a community who enjoys camaraderie through fun meetings and interesting contests but our main focus is to come up with a tangible product like MagickDollz for collectors. We wanted to reach out to many artists, creators, and leaders in the space to see if they would like to feature their brand logo onto our pfp collection. We wanted to establish a cross pollenating community where we want the community to help us steer in the seas of Web3.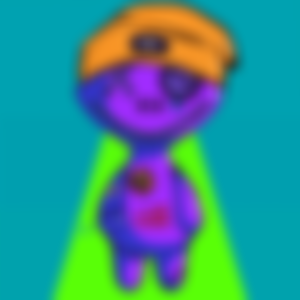 Why is it called magickdollz?
Nyte: The reason why its call MagickDollz is because the asset was already created by Tarun I'm just the hype man haha. It makes sense though because they look like voodoo dolls.
Tarun: The name is by chance. The community I was collaborating with called it Magic Voodoo Dolls. It made sense to name it MagickDollz. It sounded unique and easy, a brand which stays in mind. There is a specific way to write it though. The M & D are in capital letters.
What's the inspiration behind it?
Nyte: I will let Tarun be the answer of this question.
Tarun : Do you remember the creepy Momo challenge? A hoax in mid 2018 where a character called Momo would ask children & teens to perform tasks which promoted self-harm. I wanted to design something creepy looking but fun and eye catching.
How many mints will there be?
2222 Max Supply
Will there be different level of rarities ? What abilities will they have as there is rumors, they have them?
Nyte: Yes, there will be different rarities. Abilities….Hmmmm…. May be Tarun would like to answer this.
Tarun: Abilities? Maybe Dollz could answer this? Hey MagickDollz, help us out here.
MagickDollz: We have abilities, yes. But we do not show them. We do like to boast about them though. Who do you think spread the rumors?
How many traits will there be?
Tarun: There are 9 different layers
Background: 44 backgrounds with minute variations. Changes are Either color or texture. 3 rarities.
Skin: 21 base colors for MagickDollz with 2 types - Stripe & Solid. 3 rarities.
Buttons: 50 eyes with slight variation in color and combination. 3 rarities.
Mouth: 14 different expressions with 30-40 variations in color. 3 rarities.
Face Patch: 11 face patches. 2 rarities. Can be null.
Accessories: 27 different accessories are combined to form around 40 variations. 3 rarities. Can be null.
Head: 43 Hairstyle & headwear combined. 3 rarities. Can be null.
Patches: 36 patches divided in 4 categories - chest, embroidered, hand & leg. 3 rarities. Can be null.
Pins: 20 pins of two types. 2 rarities. Can be null.
That's it.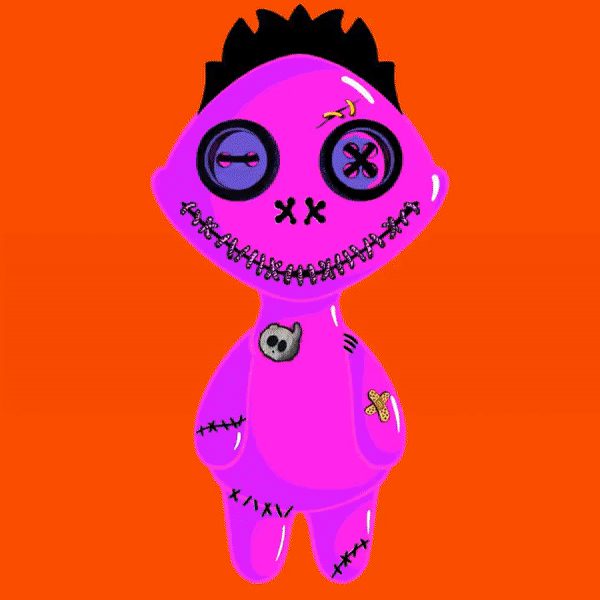 Is there any favorite traits in there for you?
Nyte: So far my favorite trait on there has to be the Halo
Tarun : Its difficult for me to chose one since I've made them all. But if it has to be one, it would be The Wizard's Staff.
How are they created?
Tarun: I used Procreate app on iPad to make them.
MagickDollz: No, we are created by Nature & Magick. We are Magickal.
Are they hand drawn?
Nyte: Yes, they are hand drawn by Tarun.
What programs was used to make them?
Tarun: Procrea…
MagickDollz: Whaaat?
Tarun: Sorry, Magick! I used Magick!
MagickDollz: That's right.
Where will they be listed?
Nyte: NFTHive
https://nfthive.io/collection/magickdollz1
When will they be going live?
Nyte: August 28th, 2023
How much will they cost?
22.22 Wax each
As you are known NyteWolf as a man that loves the number 22 will there be key mint numbers?
Nyte: You know…. Tarum, and I was thinking about that. Hint* Hint* but for now we are just trying to make sure we put in all the art before the 28th. I'm the idea generator that just throws concept to Rorshrak. All I can say is lol.. Rorshrak is doing his best and what I have witness is amazing. What do you think?
MagickDollz: We love the number 22 2. You see what we did there?
Tarun: Okay dollz, I see what you did there. Where was I? Ah, we did speak about it and since we won't interfere with the mint, we'll do something special for certain numbers.
Will they be stakeable?
Nyte: We figure everyone is doing staking at the moment we are going to focus on creating value for our holders by giving a 11 percent from the 2ndary market. With that being said sometime having extrinsic value don't translate to intrinsic value so another idea is to focus on building our communities by contest, meeting up on discord, master minding, idea generation that goes beyond web3, Branding concept, automated technology that help save time blah blah blah blah, lol I just like to learn how we can help uplift other artist who are new in web3. Tarun do you want to have any input?
Tarun: We are not going forward with staking for value. We'd rather focus on ideas and we have a lot of ideas for future. We are excited to see where it's community leads MagickDollz.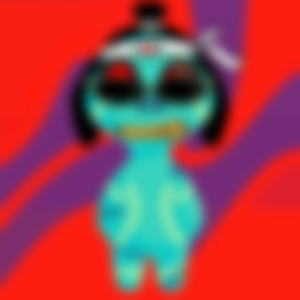 Is there any collabs in the project?
Nyte: There are many collab logo in our project but also the recent collab is with NiftyBc Stinger Collection.
Tarun: I created few traits for NiftyBC Stinger collection & one "Rag Stinger" was specifically made by me for MagickDollz.
We are open for collaboration. But we'll be vigilant not to collab with a rug pull. Anyone interested can DM us on our Discord & Twitter.
Will there be more than one drop?
Nyte: I will let Tarun answer this
Tarun: We're yet to decide on these matters. We'll also discuss this with our holders & community members. If they want new drops, we'll serve them.
What have you learnt doing this PFP?
Nyte: I learn not to overpromise but rather under promise because we want to make sure that we are capable of achieving the basic foundation of building a PFP project. Some people like to flip, some people want a good community 2 join but I realize that community come first and the strategy to make it sustainable is by reaching out to other projects and collaborating. We want to build with peers in the NFT space. Video game integration, Discount on physical product or merch, Content creation on social media, and so on. The real question is How do we do all of that? By learning from other PFP project in collaboration.
Tarun: That's an interesting question. MagickDollz, to me is personal so I had to do what I haven't done before. Nyte knows the difference. I didn't interact at all before but now, I am learning to interact with my fellow creators. I am on phone calls with Nyte because of this project, which, tbh, would not be possible by my introverted a**. This project helped me come out of my comfort zone. I've learned to navigate and use wordpress to create a website for this project. I've learned to use NFTHive PFP tool. I've learned to create a Discord server and how to setup its bots for automation. Wow! I didn't realize I learned so much from this project.
Is there any lesson you would pass on to someone planning to do a PFP?
Nyte: Plan thoroughly and stay in contact with your team. Explore and problem solve ideas. Idea generation time with your artist. Really be consistent throughout the whole process and have patience.
Tarun: Planning is key. We spent almost 6 months casually, not planning and delaying the project. These last two months we both got into action mode, we called, planned and despite our busy schedule, we are now near our launch.
MagickDollz: "ITS LAUNCH TIME BABYY!!!"
Where the best place to keep up with the project?
X (Twitter): @magickdollz
Website: https://magickdollz.com/
Discord: Soon to be announced.
Are you working on anything else at the moment?
Nyte: Well My IPFS Desktop application is connected to my C: drive and I'm trying to have it move to my mechanical drive which has 1 tera when I'm uploading to the IPFS Desktop for my NFT creation. I need help!!  Every time I open up the app and load files its takes up my main drive which is limited. I'm Newbie… I really want to finish up my 22Movement collection with 22 variety of Luna's and make it all future blends for season 2. With max supply of 222. Right now my collection has over 50k worth of asset lol… I'm trying to condense it down for season 2. Not only that, I want to collab blend with other collection as a requirement for future collab. I think I might go that route because it sounds fun.
Tarun: There are few commitments I've made that needs to be addressed. I'll be getting onto it after the launch. Then I'll work on MagickDollz project.
Anything else you would like to add?
Nyte: Thank you again Cracker for this amazing opportunity to work together. I really enjoy your Meet The Artist series. From the time we cross path until now, so much growth as individuals in this space. I want to see us all succeed and for the better of Web3. Once I figure out my IPFS Desktop issue, let do another collab on my collection
Tarun: I'd like to thank you, Crackers, for this amazing opportunity to share our project info & our views. You're an amazing person. Also, Its been great working with you Nyte, thanks a lot for joining this project with me.
MagickDollz: We thank you from our cotton filled hearts Sir Crackers.
Happily bro always up for a collab. Right guys if you want to check out the guys on Twitter.
https://twitter.com/Tarungehlot2909
https://twitter.com/NyteWolf22
There collections
https://atomichub.io/explorer/collection/wax-mainnet/miniun1verse
https://atomichub.io/explorer/collection/wax-mainnet/nytewolf2222
And remember MagickDollz drops today and will cost 22.22 WAX and drops today at 22:22 UTC