Meet the creator of Waxhooligans
Right this is a brand new PFP project dropping tomorrow so I had to check out what was the idea behind the project and what they have planned.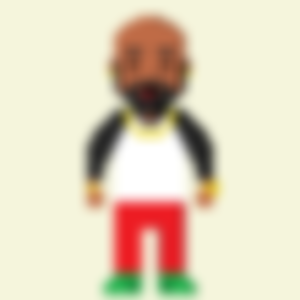 Hey bro
Hey, what's going on?
Not much many and you?
Just working
In the fiat mines?
Sadly yes, not a bad gig but its till work. What about you?
In the fiat mines myself . Will there be much work on the project this evening?
Constantly working on the project, yes. I ran some giveaways on Torum, will be announcing winners this morning and launching another one. Then tonight will be trying to finalize some artwork for some of the Street Cred NFTs.
Ah I do use Torum every so often but find twitter much more appealing . I am guessing Street Cred NFTs are the build up to the launch of the PFP?
Street Cred NFTs are rewards for holders who hit certain achievements. For example there will be one for holding a certain number of Hooligans and another for being active in Discord. They will then be stakable in a separate pool for $WAXP.
Ah so tell us how long ago did you start your crypto journey?
I have been in crypto since early 2021, starting with just buying and researching cryptocurrencies. I became very interested in the technology and what it could mean for the future, especially in gaming. I got into NFTs and WAX in particular in the fall of 2021, started with Alien Worlds as I think a lot of people did at the time and have been into a lot of projects since.
And when did you decide to create your own project?
I decided to create my own project in Spring of this year. I really enjoy creating, and wanted to start a project using all the knowledge I had gained over my time in WAX. I was actually designing each one manually and then the PFP craze started and the tools came out. So using the PFP creator on Chain Champs I was able to launch a lot sooner than originally anticipated which is awesome.
Where did the idea come from for the project?
I wanted to explore digital art and blockchain technology while breaking away from what we traditionally see and inject a bit of fun in the WAX space. I think the term hooligan represents an unapologetic, edgy and fun way of life and that what I want this project to be. I also love the nostalgia of pixel art so wanted to go that route, as its not done often or well anymore.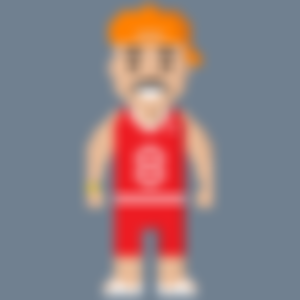 There is lots of pixel art projects and games on Wax what thinks yours can stand out?
I think ultimately where we will stand out is the interactivity we will have with the holders. We are setting up a DAO which will give holders the power to make decisions on future actions and direction of the project. There will also be staking pools, overlays and blends. We are also working with other projects on some collaborations. I see the Hooligans as an ever evolving project that will be here for a long time.
So tell us about the PFP how many mints will there be?
There will be 10,000 WAX Hooligans minted. 200 are reserved for promotions/giveaways. 2,500 will be dropped at our intial launch next Friday 9/15 on Chain Champs. 2,500 will be dropped at a TBD date. The remainder will be dropped in various ways as voted on by our holders through the DAO.
What traits will they feature?
Each WAX Hooligan has 10 traits: background, skin tone, footwear, bottom, top, mouth, eyes, head, hair and bling. Each trait will range in rarity, with some being super rare.
Is there any that stand out?
I think my two favorites are "gold_plated", which means the Hooligan has every piece of bling, and "fighter" mouth which has a tooth missing. I think it will be a combo people will seek.
How you creating them?
I made each trait individually in a pixel image drawing program, then used Chain Champs PFP generator to generate the images for the NFTs.
What programs you using for creation?
I use a bunch of different programs, but the main creation for the WAX Hooligans was done on pixilart, which is a web based program. I have a degree in graphic design though and use Adobe Creative Suite for things as well.
What is the plan once these are launched?
After launch we have staking pools launching, as well as our street cred achievement NFTs. Holders will also currently be able to earn GITs for use in the GitGame.io world such as redeemable's for in game items in LandBox. Other features are in the works but we are not ready to announce. A DAO will be setup to empower holders on future features as well.
What has been the best part of creating this project?
I think just learning the ins and outs of what it takes to make a project on the blockchain. I have been on the other side for over two years, so it really gives you an appreciation for projects I've been a part of.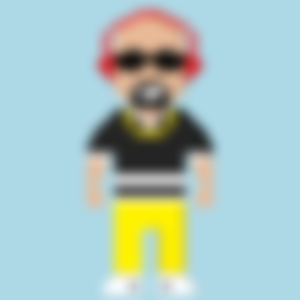 What has been the hardest part?
The hardest part has just been getting the word out, I think once people see what the project is about they will get involved. So I appreciate opportunities like this to help spread the word.
Do you have a favorite project on Wax?
There are too many to name, I like a lot of projects and love the WAX community. The one's I'm currently most involved in are LandBox, Venap Games and NFTdraft.
Can you see you collabing on Wax?
Absolutely! We are working with some currently and are open to work with more.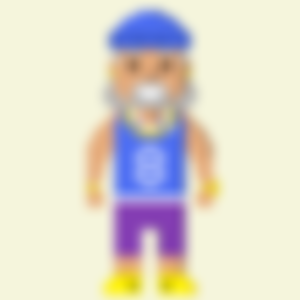 Can you say who you are currently working?
Right now the biggest one we have is GitGame and LandBox. Holders of WAX Hooligans will earn GITs which can be exchanged for in game items for Landbox. There will also be an in game achievement for LandBox players featuring a Hooligan. We have done giveaways with Venap Games and have other things in the works. We are talking to a few other right now but I can't release details until they are final.
What does your family think of your project?
Family is very supportive although they are not very familiar with the space.
What you like to do to unwind?
I spend a lot of time playing with my kids, hiking and watching sports. I also love scouring NFT market places and learning about new crypto projects.
So the big day is the 15th Friday at what time?
Yeah this Friday 9/15, 12:00 UTC. Here is the drop link: https://chainchamps.com/collection/waxhooligans/drop/91
Where is the best to keep with the project?
Best place to keep up with the project is in our Discord: https://discord.gg/GdkcXUnewq
Twitter https://twitter.com/WAXHooligans
How much will they be?
25 WAXP
Any chance of 1 for giveaway?
Of course I'm going to send you 3 for a giveaway.
Thank you bro before we finish up is there anything you would like to add?
I think we covered it all, really appreciate the interview and hope people come join our project and grab a Hooligan!
Cheers!