Meet the creator of Kings Art
Kings art hub bringing a very first story telling art in series-1 drops. We will start a king & queen series ,in which we will drop kings crown then throne , ring , sword and many things with king and queen art. So this one going to be a  part of kingdom and will show you  many parts of a kingdom with king and queen in form of NFT art. And also we have a special Collect2 Earn reward system for collectors of kingsarthub NFTs.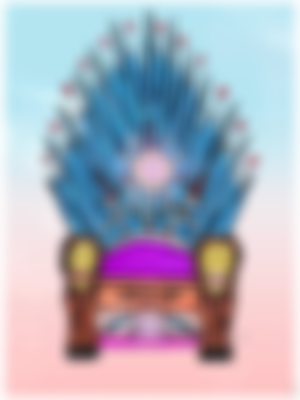 hey
Hi
How you today?
Am good
Have you been creating long?
No, I didn't have any good hand in art but I am good with creating thoughts , but my wife have nice art talent and she is my artist.
Ah so is the wife the artist what brought you into crypto?
That is long story, let me explain you in short 6-7 year ago I was working with a company as electronics engineer and I really feeling tired with my job hours, so I just thinking for some business and started as well but not satisficed with my job and my business so I start to research something online and I got a post about Litecoin. that was the day when I purchased my first crypto and and earned some decent profit that only in few days so I decided to more and dive into it.
Where did the idea for the project come from?
I think many times to create my own project and manage like my business( like my last business ), that was really good and my workers also happy with my work but only closed because of I didn't interested in that product. but I love digital space so decided to create my own project and give some contribution/boost to collectors as well as crypto/NFT community with my work. and also I released a reward system to give back some of my revenue as reward to appreciate collectors.
What is the idea behind the project?
Basically I like my wife sketch and her rangoli , because she has a perfect hand in arts. I saw her arts in beautician works and many art work on cloths so I ask her for some sketch on paper and she did really nice. So I decided to release a sketch project.
Ah cool so you come up with the designs she draws them?
Yes right, and I thought a king & queen series for first release and she did really well now already 7-8 arts ready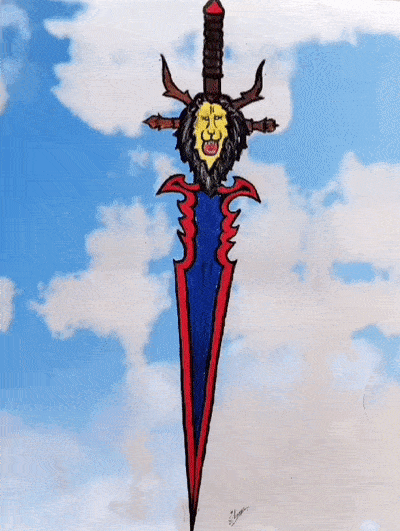 Why does WAX suit your project?
because of low cost, easy to use and nice community in wax space , so much better than any other chain.
When did you launch the project?
13 april,2023
Oh so about 6 weeks ago have you dropped many NFTs?
No, only 3 templates till now and 1 promo, I am not in hurry , i mean my project is for long term and based on sketch arts so first trying to whitelist my collection before any major NFT drop and working on my website and arts
Of course I am guessing the promo was the first drop?
Yes your right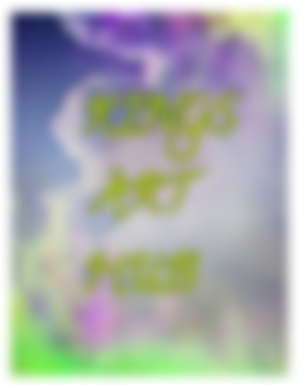 How did the community react?
Who know about me they are really happy with my collection release. and I hope everyone will be happy when they joined my community and start collecting my arts and understanding my thoughts and also my system of appreciation to collectors white collecting a art piece.
How are you creating your art?
My art based on pure hand sketch on paper/sometimes on floor or board and hand colored . At time of release some digital effects(not with my all arts, only if needed) and some highlights and animations as per need all 1/1 will be in pure sketch and in original form
Is there many programs being used?
No only paint app and some animation app if needed in future . right now not releasing any animation but may be will use in future
How often you planning to drop a new NFT?
1 period will be approx one month so 1 NFT in 3 days or in 4 days( not fixed at all ), may be only 6 in a month ,everything depends on community
What will they cost?
20cent to 1USD as per rarity and 1/1 cost will be 2 to 4USD as per their attribute
Will there be room for collabs in your project?
Yes ,definitely.
Is there a dream collab on wax for you?
No not any dream but I really like brsketchart and amigos2space and I am in both community from years so hope they will be our first collabs.
Do you have a favorite project on wax?
brsketchart
Is there a favorite of the new NFTs coming up?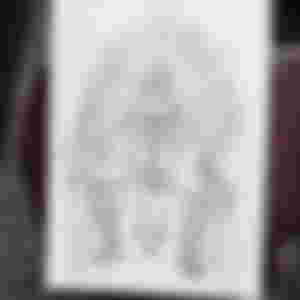 kings throne next and hope king will be last of this month(art ready).
Will this be animated when finished?
No, 1/1 as it is with crop only and colored only with some background effects.
Ah will you be bring blends into your project?
Yes after end of reward period 1, I will bring blends in 2nd period to decrease all period 1 NFTs approx. 100 max supply in current period I already released a blend element and I will use promo as well for blend in this period
What has been the favorite part of doing your project?
I really love to explain about my projects, I also love to color my sketch
What's been the hardest part of doing your project?
tough to handle community and their questions. I don't think anything much harder than this for any collection. Many one can understand easily and real tough to explain newbies
What you like to do to relax?
I love poker , so like to play poker or listen some relaxing music.
What does your family think of your project?
They didn't like crypto due to lack of knowledge about it but my mom really love my work.
What is the long term plan for the project?
To release different series, to distribute rewards in many form ,my own coin ,staking of my NFTs on Waxdao etc.
Where is the best place to keep up with your project?
My website https://www.kingsarthub.in/ and my Twitter(https://twitter.com/kingsarthub1) Telegram(https://t.me/kingsarthub1)
Where can we buy your NFTs?
Neftyblock https://neftyblocks.com/collection/kingsarthub1
Atomichub https://wax.atomichub.io/explorer/collection/kingsarthub1
NFTHive https://nfthive.io/collection/kingsarthub1
Soon on Waxdao and on my website as well
Any chance of a competition for the readers?
Yes of course like 7-8 nfts crown, sword
https://twitter.com/Crackers832/status/1655678402504929280?s=20
Before we finish up is there anything you would like to add?
Yes , don't forget to add about my reward system #Collect2Earn full details on website. and in future collectors only need to visit our website for any update. Thank you so much for this awesome conversation. My collection has just got whitelisted.
Thank you so much for your time today.