Meet the Artists behind RareRuggApes
Right guys I am finally back with a new meet the artist and this has to be one of the weirdest ones I have done creator is like a mad scientist and his work is not to be taken serous as he says but then again it is one of the funniest PFP out there. So lets introduce RuggMeisterBanana and the legend that is WenMoonSer (aka PeterPots) .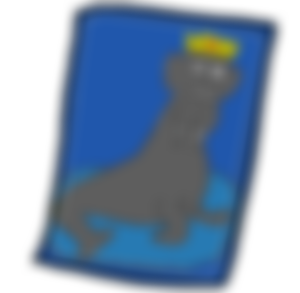 RuggMeisterBanana Hello zer crackers83 hello u vri gud ser
I am ok bro so this a crazy new project
RuggMeisterBanana ies ser - supa hottz raerest colection on waz chain, ser u can zee - we haz vri biufitulz raer artworkza mastacragft maed wit buttz bi aepz if u no undrestanz,
WenMoonSer (aka PeterPots) I'm sorry Crackers, my man it's sad to see you've been brought into this mad place as well this wasn't planned - it's all too stupid and 100% a SCAM
RuggMeisterBanana PIZZAPOZZAAAAAAAAAAA . GET OUTZA HEREEE . DONZ JIHACKXX MI INTREVIUWZ WIT CRRKRES IM FAMOUZ UR NO FAMOUZ APE
WenMoonSer (aka PeterPots) Oh please. Let me speak to my good friend Crackers you don't even know him. He is one of the most respected Wax figures in the community you should just shut up. It's not like you could make an interview that people could READ.
Ha ha ha welcome peter.
WenMoonSer (aka PeterPots) hey man how you been?
I am ok man and you?
WenMoonSer (aka PeterPots) All good man - grinding hard on this meme joke project but it's all great I hate apes.
You wouldn't think that with this project . Why do you hate them?
WenMoonSer (aka PeterPots) lol no, I'm joking - I hate the Rugg Apes I'm not a hater, most of times like this project wasn't directly targeted at the Wax Apes at all . I had created it in February as a silly joke that I expected no one would notice. Mainly as my way to make fun of the scammer-stolen monkey collections that were flooding Nefty back then and would get blacklisted in 24h but still had people buying them so being the troll I am I made 5-6 very stupid ugly MS Paint apes drawn in 10 seconds and even sold a couple lol.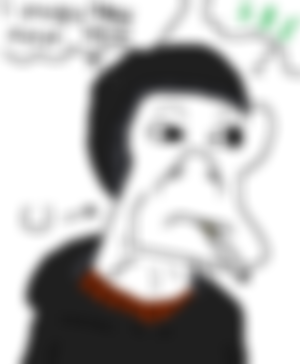 But that was it I didn't want to waste any more time on that. Until the Wax Apes hype came and I tried making some new ones again. And then the incredible happened, people started to actually like the joke, and it catched up. Crazy . I am no hater - I think it's cool that people can buy and support whatever they like - but I am no big fan either. I don't really get the PFP craze. I think the NFT space needs better than that. But overall I'm fine with people doing what they want. But with this project, my "job" is to make fun of anything and anyone. But most times I'll ask permission heh. I love my Waxfam and don't want to piss off anyone.
RuggMeisterBanana WTF Piza-Pozza u spiikin aghen like u bozz of Aepz?? He iz my zervant ser Carkerz ser - dontz listenz to PipiPoz
WenMoonSer (aka PeterPots) Apologies for that, Crackers - we can proceed
So this started off as a joke collection so its all done in good fun?
WenMoonSer (aka PeterPots) Yes absolutely there were no plans at all, I wasn't expecting anyone would ever buy one lol. I had made the first 5-6 and that was it. And they were REALLY ugly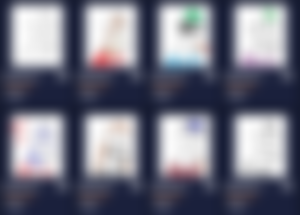 I mean they still are - but that's kinda the point of it haha. I think I can safely say I run the UGLIEST collection on Wax and that's still a n.1 right? lol
And this all came about from messing around in MS paint . And beauty is in the eye of the holder!
WenMoonSer (aka PeterPots) Yep - it's almost everything done with MS Paint - I have a rule where no editing or photoshop of any kind is allowed - also try not to fix mistakes but at some point I broke that rule a few times - after all this collection is about breaking rules! And beauty is in the eye of the holder yeah right? I mean I guess we could see some deep hidden meaning in this. But it's not really that profound hehe
Of course has there be many made?
WenMoonSer (aka PeterPots) We're getting close to 800 apes phew but if it makes people reflect. I guess that would be wonderful hah
Oh god 800 and there is no aim for this project its just for fun?
WenMoonSer (aka PeterPots) Well I am having a lot of fun but at this point since there are a few people really believing in it I am kinda committed to make it big or if it just gets forgotten tomorrow and the hype dies, it's fine, too. But I am making good sales and that helps immensely, also to support my real project, Pixtalgia so if I could keep it up, would be awesome
Of course so will there will be rewards for holders of sorts?
WenMoonSer (aka PeterPots) I wouldn't expect it but who knows, it's crazy already that we had so many people liking it so far and I could never believe . I never intended to give the project any utility whatsoever - it's just an "artsy(???)" meme-joke collection with no utility buuuuuuut since I somehow managed to sell a few of the lands - which were meant just as a big joke and weren't supposed to actually sell, lol . But looks like we got a couple crazy Degen's in the community and I don't encourage anyone to buy them, lol - they first one is put on sale at a meme price but yeah since some sold, I have created a $RUGG token and some non-custodial farms So every ape holder (or even minor assets from the collection) are now getting something in return. Don't invest in the RUGG token, it's gonna dump it's not safe and it's only for the meme this is no ROI project - just buy if you want to support a creator and enjoy a silly laugh people should totally NOT make calculations on potential returns or flips on this collection just buy if you enjoy the stupid joke and want to support
https://waxdao.io/farm/rareruggapes
Will there be any collabs in the project?
WenMoonSer (aka PeterPots) Yep something happened already, always in a kind of "meta" way like I made a few Wax Bulls - but I made sure to let them know it was all in good fun and they had no problems with that. I also made a few Ducks and there could be a collab with the Ducking Fuzzs. Also made a few Pixtalgia ones and a Metropolis:Origins one. The usual Aquascapeart collab! And yeah we can do pretty much everything, as long as it's with people that have the sense of humor and like childish jokes. Oh!! and I make the majority of them but there MIGHT or MIGHT NOT be a few other well known Wax creators that make a few in secret every now and then of course they don't want to be associated with this crappy collection. But if you're good at reading between the lines...you might find out who they are!
So if I an artists wants to feature they can reach out?
Yeah sure if it fits the collection overall stupidity theme sure thing also let me stress out again lol - the lands are a meme - don't buy for anything but pure love & support lol. You get some free bananas and tokens but I 100% guarantee its not worth it if ROI it's what you are after lol
RuggMeisterBanana SER CRAZER SER . GUD SER CAKERS . Y U INTREVIUWIN PITZA-POTZA? HE NOT BOSS HERE I AMZ BUIA DEM LANZ x100000000000000 RETURNZ GUARANTIIIZ U GUNA BI RICH AFUKU . HE IS FUDIN COZ HE WANZA BUIAZ BIFOR ILON MAX BUIAZ . NO LISTEN TO PITZAFUDDAR . GTFOUZZ PIPAZ. HE ALWAIS BE FUDDIN. DIS IS NFTZ PROJECT FO RICHA PPLZ ONLI, VRI ESZLUSIV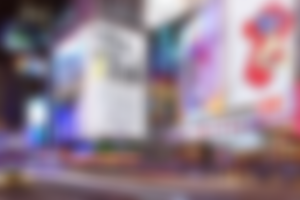 RuggMeisterBanana WE HAZ BILBORD IN TIEMS KUARE
HMMM !!!!! Sounds dodge lol
WenMoonSer (aka PeterPots) Sorry about that Crackers
No problem lol . How often you creating them?
WenMoonSer (aka PeterPots) They are made daily I guess it will take years to even get close to 10k, hehe. I still need to focus on my main project and it does take a lot of time, but we'll see - for now they are getting bought quickly so I am putting out a lot - there is a blend system that allows me to better organize my time - kinda like you get a ticket and you get your ape at blend date, and it comes with some game mechanisms, but I like to play with it and change things up every now and then. Yeah trying to better manage time is vital - that's why I am playing and experimenting a lot also there are no traits or rarities - its part of the joke but you can tell there are some which take more effort than others. So people get to choose which are the most "valuable".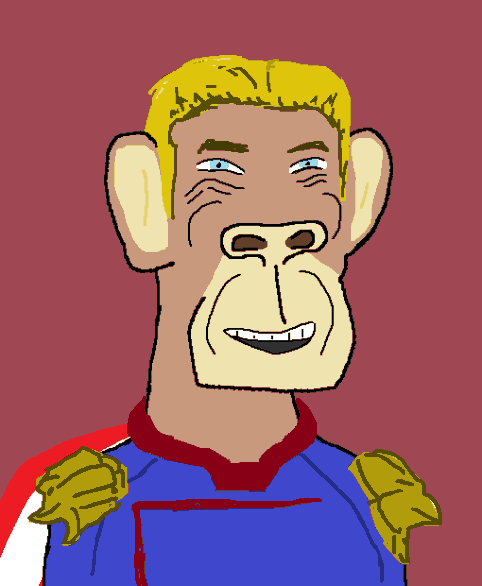 like this Ruglander is one of my favorites. Of course its not like it takes Hours and it's even ok to make mistakes but I still thinks it stands out compared to the 20 second ones sometimes I make some truly shitty - because I want to stay faithful to the collection roots, hehe . But overall as I am not a great visual artist I think it wont be hard to keep the quality pretty low, lol
Are they all the same price?
WenMoonSer (aka PeterPots) Yes, I slowly and gradually raise them in price but I guess that's going to stop at some point, lol. You can either get them in drops (randomly dropped on Nefty or NFTHive during the day) or buy tokens (now it's bananas, every time can be something different) for the blends and get lucky with a particular good one (that's where you find the "best" ones, in the blends)
Ah so tokens is the way forward for the bests ones and how much are they?
WenMoonSer (aka PeterPots)
https://neftyblocks.com/collection/rareruggapes/drops/185950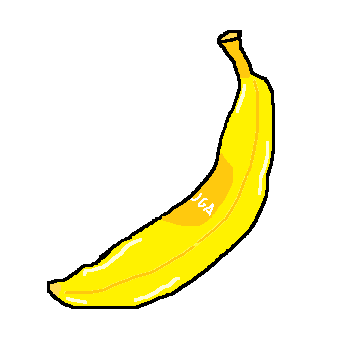 1 Golden Banana is currently 28.2 WAX but mr.Banana is very greedy, he kinda likes raising prices in time lol
Golden Banana Token - rareruggapes on NeftyBlocks | The #1 Trade t...
RuggMeisterBanana USEDZ FOR BLENZA 1 GOLDEN BANANAZ = 1 APE BLENZAH...
WenMoonSer (aka PeterPots) Until no one buys them anymore, I guess yes usually the best one are found in blends, and some special like the Sexy Apes will be found in blends only from playing the slots (still need to set that up) there are some guidelines in this project, but never strict rules it's all pretty random and made it this way to kinda make fun of what real NFT projects do hehe. But even if it's about mocking/making fun of projects, again, it's not hate - it's a love or hate project, meant to be incorrect but I want to stress that all those "I make fun of", its no hating - just silly satire
What are the guidelines?
WenMoonSer (aka PeterPots) Hmm an example could be the red apes and most times, I'm improvising on ideas on the get-go . The red apes are only to be found in the "Rage Blends", when you lose at the slot game, you get one red token, cause you've been scammed but still those are not worthless tokens - with ONLY 99 of them, you can blend a Red Angry Ape which seem to be the ones people are mostly after so that's a kind of "soft rule" doesn't mean there can't be a red ape thou, I might still do some or backgrounds - I almost only drop white backgrounds on Nefty as regular drops - but it's a guideline, not a golden rule, sometimes I might still drop some colored backgrounds randomly and since it's all improvised and making it up as I make them, I might have dropped some in the past, might happen again, or I might simply forget and make a mistake lol
What about the slots what will they be?
WenMoonSer (aka PeterPots)
https://neftyblocks.com/collection/rareruggapes/blends/blend.nefty/28495
You burn 1 Rotten Banana token (cheapest currency available right now - I always change the NFTs used as currency, but you'll be able to convert the abandoned ones) and you get a chance to win tokens that are worth more for the blend and a chance at some of the rarest RuggApes relics, like the RugPaper, or the ApeUndies (for sexy ape blends) - but most likely you'll get scammed with a Red Scamma Token
And are the RuggRuggApes only available on Neftyblocks?
WenMoonSer (aka PeterPots) Also on NFTHive!
https://nfthive.io/collection/rareruggapes
Mainly random drops there most likely you will find Pasta themed ones there as Pasta token is listed on NFTHIVE . But also they offer some very good crafting system that I have found very useful
So before we finish up is there anything more you would like to add about the RareRuggApes?
RuggMeisterBanana YAES I WANZ WTFUKU U INTERVIUZ PITA POTZA, SER I AM KREETOR OF RUGGAPES HE IS IMPOSTAH BUI RUGGAEPZ VRI MUCH RICHAFLIPAZ x1000000000000 GAINZ BIG MURKETIN INFLUENZORS COMING SELL CAR BUI RUG AEPZ SELL HAUS U BUI LAMBOS LATER WEN U FLIPAZ TO BIG WAHLEZ RARERUGGAPES DEM MOST RAREZ BUIAZ. NO MAEK QUESTZION VRIBODI LUVZ DEM RUGAEPZ KINGZ OF WAZ BLOCKCHIN NO LISTNZ PIPA-POTZA STUPIFUDDHAS HE ONLI PLEIZ NITNENDO AN MAEKS STUPIPIXILS ME KICKA-BANNAZ PIPIPOTZ. BUI RUGGAEPZ DEM GOIN TO DE MOON (meibi no telz ur wifez-ser) TENKIU GUD SER. NECXT TIME PLZ INTREVIUW ME, NO PIPAPOZA HE SPUUUTID. ALZO WE MAEKS GIV-UEI FOR CRAKARIDERS SO WE CAN GETZ MOAR STUPIMUNIBEGS TO BUI RUGAEPZ
Ok well I think peter did a great job for you and what you wana give away?
RuggMeisterBanana SUPA SPECIAL MEGA-RAER AEPP FOH CRACKIRIIDURS UAN-UANZ SPR UNIK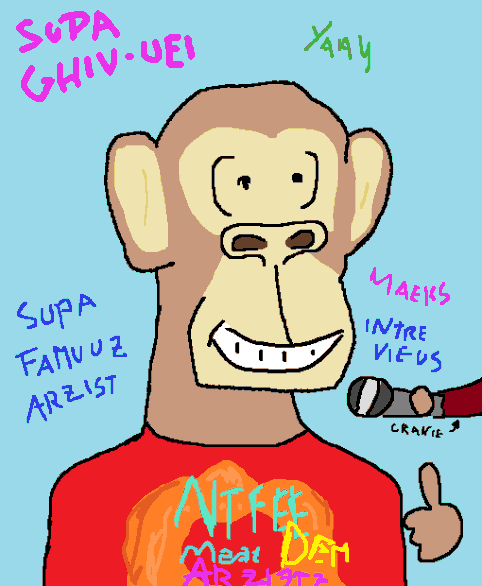 Nice . Thank you guys for your time.
WenMoonSer (aka PeterPots) Thank you Crackers, anytime, next time I'll try to make it when Mr.Banana is sleeping so he doesn't interfere. To wrap it up, this project is all about meme, bad-art done fast, trolling and (hopefully) funny jokes. Controversial, irriverent, love or hate. Not to take too seriously! But hope you are having fun and to bring something fresh and creative, although bad, to the space, and am very happy people are having some laughs with it, while supporting my long-term project Pixtalgia! love you crackers
RuggMeisterBanana SHADDAP, POTZA . WE ALL KNOU U ONLI WANZ MUNNI COZ UR BROKE-ASS .
To Keep up with the project
Discord : https://discord.gg/sVvmHsqTym
Twitter: https://twitter.com/RareRuggApes?s=20
https://twitter.com/Crackers832/status/1676951223013113856?s=20