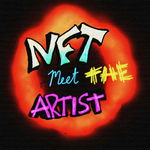 So I first came across NyteWolf when they were promoting oxoprod. Then they started to drop NFTs and they are really good and I had to get to chat to them as they are big pushers of the WAX artists and the 22 movement . Il let them explain all about the 22 .
Hey there .
Hey how's things ?
Its good I'm doing great. Feels good 2 🐝 alive. How about yourself?
I am good tired but good . Do anything exciting today ?
Nothing really. Just been organizing and working on my other collection. Art by NyteWolf.
Oh really do you a drop coming up ?
Well I'm trying 2 finish up with my series 2 of MyKataLuna Face Swap Series that is made with ❤ I already created 21 schemas, I am working on the last design for the series then I will be making drops for the Art by NyteWolf.
Oh cool so what brought you into NFT world in the first place ?
What got me into NFT was crypto kitties back in 2017 when I began my crypto journey .
Oh wow so you have been collecting NFTs a while so ?
Well I didn't really get in2 it until I got on the wax blockchain .
When did you discover WAX blockchain?
Around mid March. I got on the wax blockchain because of street fighter 5 NFT. Then I landed on Japanstamp22 by oxoprod . That's when I really started 2 collect NFT. He inspired the 22 movement.
Ah oxoprod I have chatted to him his work is amazing you where a big follower of his ?
I am his biggest fan 😇💎🙌 .
Oh I think everyone on twitter knows lol. When did you decide to start creating?
When I found out I could face swap my waifu character MyKataLuna a character I created from black desert online game.
And is that when you decided to do your project ?
Yes .
Is it just the one project you have going?
This is my second collection I am working on that got whitelisted last month. Art by NyteWolf.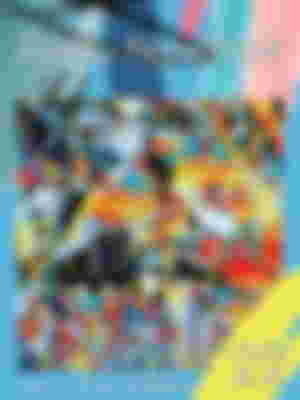 https://wax.atomichub.io/market?collection_name=nytewolf2222&schema_name=nytewolf22&template_id=210436
Where did you get the idea for that ?
When I was walking out of a restaurant I decided 2 have a cigarette 🚬 . I was thinking 2 my self 🤔 what if I took a picture of this dumpster and remix it into some sort of art work. Turning trash to art in literal sense.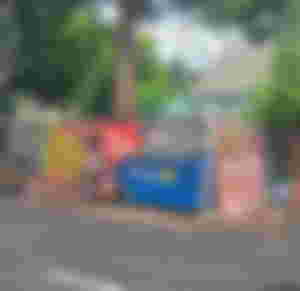 How has the community reacted to your projects ?
They liked it. 👍
What has been your favourite NFT you have done ?
That is a good question. I never thought about it. I'm really stuck. 😅 I like all of them. I really enjoy doing it for fun but I'm hoping one day it could be my full time job. 😇
Now don't avoid the question one must stick out that you are really proud of?
My favourite would be this 1 I'm working right now. Kim KartaLuna.
Can I ask why ? And when will it be released ?
I like the colors and the placement of the picture in the border. I don't know there exact date when it will 🐝 release all I can say is soon. 😇
Have you done many collabs ?
These 2 from 2 separate artist. 1 @hatouken creator of Pixel Corpses and another from @of_nfts creator of Signs of Power.
Is there a dream collab you would love to do ?
Cracker83
Ha ha thank you . Lets do it !!!!!!!!! Who is the biggest collection in your wax wallet?
Of course @Japanstamp22 I'm like #3 buyer and seller probably #3 holding.
Have you and @japanstamp never talked about a collab ?
Oh we do.
That's the oxo version . There is also the wax version I'm already apart of the Japanstamp universe . That was our collab😇
Love them . Have you thought about expanding to other markets ?
Yeah I'm waiting for smart contracts on Cardano and I want 2 make collection on the eth blockchain.
You said you got into crypto in 2017 do you still hold much crypto ?
Yeah I'm a bag holder of ADA I love Charles Hoskinson ♥
You must be happy with the price jump ?
Of course. I got in when it was 0.17 USD
Nice I wasn't to far behind you .
Ada 2 the moon 🌙
And Wax . What lesson have you learnt since becoming an artist ?
I learned how 2 network with other artist and Wax staking 2 acquire more ram and CPU. You need RAM 2 to do NFT on the Wax blockchain, that is very important. Lastly NFT staking on Planet. Oh yeah I also learn how to lock tokens on the NFT this what started the movement.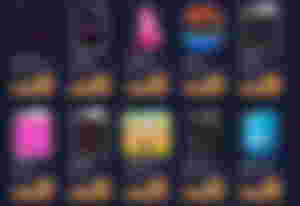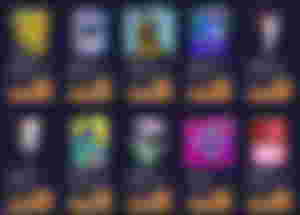 Wow think that must be the best I have had are you still part of that movement?
Yes of course forever I started the movement with the idea of supporting other artist by collecting #22 . When I was starting the movement I thought about decentralization. I wanted to create a message where support matters. I wanted 2 welcome everyone and anyone. The reason why I follow the #22 and how I started my journey in the NFT space was that I started seeing the #2 more after the Lunar New Year. The #22 is also an Angel number
Ah so this is your project ?
Well its not a project but more a spiritual and philosophical belief that resonates with me. That is where I get a lot of my inspiration .
I understand . What does your family think of your project ?
My mom love it and my girl friend is my biggest supporter she always get the #2 from all of my NFT
That's brilliant I always try to grab a #1 or 2 of my girlfriends .
It matters my friend. I got her in 2 investing in crypto and collecting NFTs I just want 2 spread the awareness of crypto and NFT investments every once in awhile I talk 2 my brother in law about crypto prices and when is the best entry point to dollar cost per average
I think people still are scared of crypto .
Yeah because lack of education also this is the future of finance I don't want 2 let this abundant opportunity 2 slip by.
Total agree . Can I ask where the name NyteWolf came from ?
will I use 2 play Mortal Kombat and the character Night Wolf was my main when playing. I decide 2 make the spelling unique that is all.
Oh so your a gamer
Yes I mainly play fighting games back in the days then I switch over 2 mmo like Black Desert Online
Ah never played it .
I'm really old school .
So tell us a random fact about yourself ?
Well I'm currently a student at Portland State University going for finance. I have a 5 year old. I served 7 years active duty in the United States Air Force. I separated from active duty march 2019. I'm the same age as Charles Hoskinson the face of Cardano
Ah still younger than me lol . What do you do to relax ?
Well I just wait for my girlfriend 2 come home from work to eat dinner and watch hells kitchen episodes. Lol
Ah Gordon Ramsey fan lol
Of course 😇💎🙌
Any chance of a drop or a competition for the readers ?
Hmmm... I did not think that far in the future. I think it would 🐝 really awesome if we collab and we could do a nice giveaway for the readers. I'm down. 😇
Of course .
Sounds like a great plan .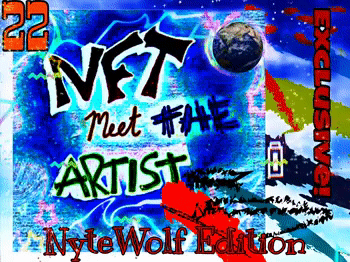 It does indeed here is the NFT that we created . Where do you like to communicate with the community ?
https://t.me/MyKataLuna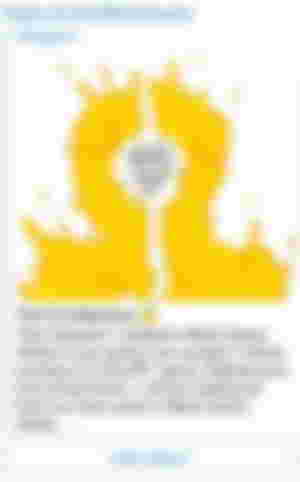 Art work and logo is created by onijinz Creator of beast of oni He created me this logo for our collab and giveaway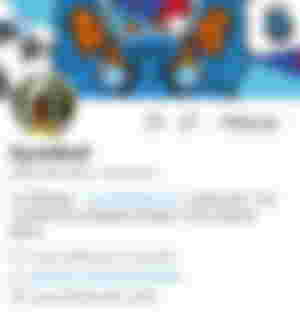 https://twitter.com/NyteWolf503?s=09
Where can we buy your NFTs ?
MyKataLuna is on the secondary market. They need a home. Please adopt 1. https://wax.atomichub.io/market?collection_name=mykataluna22&order=desc&sort=created&symbol=WAX
So before we finish up is there anything you would like to add or say to the readers
I want 2 thank everyone for the love and support. May the 22's blessed everyone. 😇💎🙌 I want 2 thank you crackers83 for making time for this interview .
Anytime .
So I am giving 10 NFTs away on this article the first ten to drop there WAX address in the comments will get one of are Collab NFTs