Meet the artist of Waxolotls
A big thanks to Pandabex for chatting all about Waxolotls the brand new project on Wax they have only dropped a few promo NFTs but I was DM by more than two people to chat about there upcoming PFP .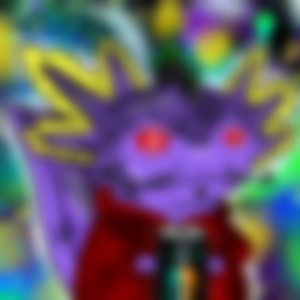 Hey
Hey . How is your morning going?
Its 4pm here lol
Oh! Nearly 11 here soon
Ah so your day just beginning
Yea, we just got the dogs sorted and starting our day. Our daughter likes to take advantage of the weekend days and stay up late lol.
Ah so will there be any NFT work done today?
Yes, I was actually just drawing out a new trait on the tablet before we got started on breakfast! Mostly everything is already drawn nearly 200 different traits, but while we wait to sort out the drop date I just take advantage of the time to continue to add fun traits.
Ah so did your crypto journey begin?
It started really around the time Funko started NFTs on WAX, we have come to check it out and we just learned more about it became comfortable and have just grown to love it more and more.
Where did the idea for you to create your project come from?
Ultimately, we really wanted to do something unique and thought that Axolotls are truly amazing and adorable creatures and I had not seen any project which looks like ours. We actually have three which have been of some inspiration in my drawings. Our oldest Klaus is 10 years old!
How long have you been working on the project?
I actually started drawing in June . The more I drew, the more excited I was about how everything was shaping up and I just kept adding to it.
This will be a PFP?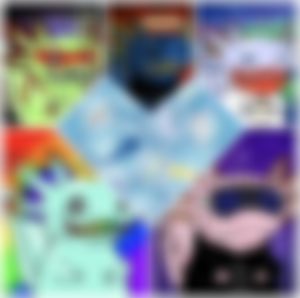 Yes our initial release will be a PFP, but will be a continued art project. We think that they look too adorable to not keep expanding on them.
So how many NFTs will be available through the PFP?
So we are going to have 2500 available. I wanted to make sure that with as many traits as we have created that people have a shot at "Rescuing" a wide variety of Waxolotls with many varying appearances.
Is there many traits?
Yes nearly 200 different traits drawn, some of which will be set as very rare, such as the lightning gills.
That's a lot have you worked out will there be many rarities?
Aside from the gills there are several other attributes we deem to be worthy of a Legendary status and will make sure they are limited in occurrences so they remain special.
This are all hand drawn what programs you using to create the NFT?
Yes, I have hand drawn everything using Procreate
When you hoping to launch the PFP?
Right now we are trying to iron out the details with Stuck as we are going to utilize the QuACK toolkit! We aim for the end of the month or start of next.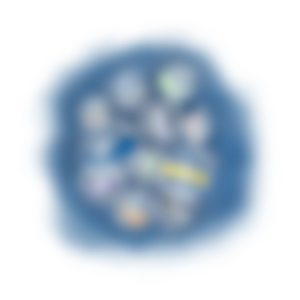 The cute little egg bubbles you may have seen are to be our mint token.
Ah quite cute . Have you decided where the will be listed?
Yes, we will be using NeftyBlocks
Have you dropped many NFTs so far?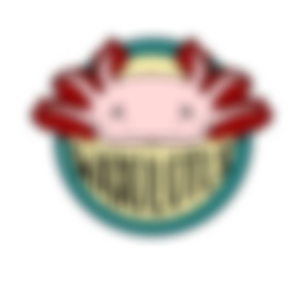 Not yet, we have only dropped a sticker promo to our early supporters who visited us at NFTopia(150+) and a WAXolotto whitelist promo(100) so far. We have one final more limited promo drop soon.
Do you have many early supporters?
Yes, I've been thrilled with the support we have received not only from collectors, but fellow creators. I think our discord and twitter both are a little short of 200 each - I'm really excited to share my first ever NFT drop with everybody. Aside from the promos that is.
Will be any collabs in the future?
I certainly hope so, I have always enjoyed collabs as a collector so I cant wait to explore that now as a creator.
Who would you like to work with?
Id love to do a collab with mikeeMyk someday, I love his art style and I think cute and fun would really sync up, but I don't want to get too ahead of myself.
Do you collect many projects?
I feel like I will just buy what I like but there are a few projects that I have many pieces of
What has been the best part of doing your project?
Its been a great experience just creating what I love and receiving the positive feedback from the community. I really take my time when I create and for people to recognize and appreciate that means so much to me.
What's been the hardest part?
Although its been exciting to go through this process its also quite stressful to nail the social aspect. There is definitely more to it than just delivering quality art.
Of course what you like to do to relax?
I enjoy spending time with my family, friends and pets. When Im not doing that I like to read or create in some way! Draw, paint or craft.
What does your family think of the project?
My husband and daughter are my biggest supporters, its been so much fun as a family bouncing ideas around and sharing this together.
Where is the best place to keep up with the project?
Twitter https://twitter.com/WaxolotlsNFT
Discord https://t.co/4Nld4SS8G1
Our twitter is good, but Discord generally hears everything first. We try to keep the twitter Bio updated with the active discord link
Where can we buy your NFTs?
https://nfthive.io/collection/waxolotlsnft
Hopefully we will have a drop link in the near future for our PFP.
When is the last promo drop coming?
Stay tuned on our twitter/Discord for the drop details which will be Wax Wednesday!
Any chance of a NFT for a competition?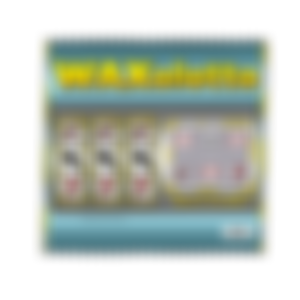 Absolutely Ill get a few sorted out
https://twitter.com/Crackers832/status/1694724655461159216?s=20
Before we finish up is there anything you would like to add?
I just want to thank you for taking the time to speak with me today I really enjoyed this. Id also like to thank Quacks for all of his help and support as well as Litt, Nate and Tonyo. I cant wait to share WAXolotls with everybody.
Anytime.