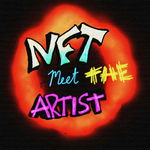 Right I am always on the look out for new artist to chat to so when I came across this guys project I knew I had to chat to him so I reached out and he was happy to sit down and chat so sit and back and read all about him and his project..................
How you today ?
so far so good. just enjoying the weekend. and you?
Did the family thing today what time is it where you are ?
2:30 PM
And where you living ?
I'm In USA - Arkansas
That's cool . Is this a full time job for you or a side project ?
Its a side project for now. but it feels like a full time job
What is the full time job ?
I'm a Service Technician for Medical equipment.
Oh wow some difference between this and your day job ?
Yes it is. my wife and I also own a printing company. I do a lot of the Designs for her business.
Ah so you have some sort graphics design training ?
Yes, I design T-shirts, Sublimation Graphics, Logos, and just what ever anybody needs. Been doing it for about 6 years .
Oh cool how did you find out about NFT's ?
I'm a huge baseball fan. And I collect Topps Baseball cards. I've known about NFT's for a while but never really got involved until GPK came out. I've been in Crypto for about 4 years but did not know much about WAX until GPKs came out. So I decided to jump on board and got hooked. I decided to use my talent and make my own NFTs. I wanted to do something that no one else was really doing. There are way to many Crypto Pups and stuff like that. lol
You came in as a collector and thought you had something to share with the world of NFT's how did you decide on your project ?
Yes, exactly. I decided on old cars because I wanted to do something that no one else was doing on WAX or at least I haven't seen anything like it on there. I love doing content creation and designing stuff. So I decided to move forward with Hot Rod Studio.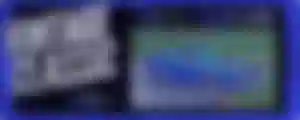 How long have you been working on this project ?
I started working on it back in March and Had my launch on April 21st.
How did the launch go ?
It went better than expected. At that time I was really unsure on how to do a drop. So I listed my first few cards in the marketplace. Since then I have mastered Nefty Blocks and now I'm doing actual drops
That's brilliant how you finding the WAX community ?
Yes it took a little bit. I had a little advice from a guy That used to work for Marvel & DC. But now I know what I'm doing. lol. Twitter is where I find people in the WAX Community. I try to post often but not to often. My followers have grown a lot just this past week. Constantly getting messages about whitelisting drops.
That's brilliant to hear how often you trying to drop a new NFT ?
My Plan was to do 1 a week. But it seems everyone wants more. So probably around 2 a week for now. I also just opened up blending for some of my 1st cards.
How long is each NFT taking to create ?
They take about 2-3 days depending on when I can work on one.
How are you designing your NFT's ?
I have several programs I use. Photoshop, Illustrator, & other Adobe Products.
That is some amount and I am guessing your a car fan ?
Yes, I like old cars. Looking at getting a 69 Mustang soon. Hoping to buy it with Crypto. lol . Where are you from?
Ireland we never really had hot rods here when I was growing up it was civics colts evos and lancers
Ok, cool. Ireland is nice I bet.
It has its days lol
same here
How many NFT's have you brought out so far ?
My Series 1 so far has 11 cards with #12 dropping Wednesday. Each one of those has 3 variations. My Mini card series has 3 out now with #4 Launching Monday. Then I launched some blend cards. Blending is going to be done in three stages. Stage one started last week. Stage2 will probably start sometime in June. If you want to check out my website you can see a lot of details that I put on there about blending in my card checklist. The website is HotRod.cards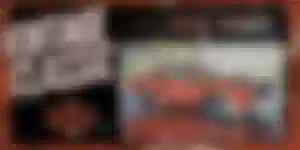 How far would you like to go with the series ?
I'm in this for the long run because I enjoy doing it. I'm not sure the direction I want to go with my next series yet. But I am in the process of kicking around a few ideas. Maybe even doing old trucks and other vintage vehicles.
Oh I like that idea how about European sports cars classic ones ?
Yes, I'm actually talking with one of my followers on twitter about that. We are kicking around some ideas for a possible Collaboration.
Any you give us any hints ?
Lol. I cant at the moment until its finalized. But it has to do with racing
Oh like F1 ?
Yes.
Ah I might know this person lol
I'm also looking at applying for Tokenhead soon and possibly R-Planet Staking at some point. But not for a while for R-Planet. I need a bigger following for that.
lol You may. They brought it up a few days ago. But going to wait a little bit before I Collab. But It may happen in the future.
That's exciting because I like his project and I am a big F1 fan so you are open to Collab's for the right project ?
Yes, I think it would be cool. I'm looking forward to chatting with him more when I ready.
It would be what's is your favorite NFT you designed ?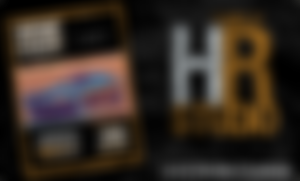 It would be card #1 the 1969 Mustang Burnout Edition.
Ah Elenore
cool car
I hope you get reference !!!!
What do you mean by that.
Gone in 60 seconds Nicolas cages car
Yes. That's one of my favorite movies. Yes I know who Eleanor is.
Sorry
It's all good.
How does your wife feel about your NFT's ?
She likes them. She loves raccoons. So she's got some of the raccoon brand NFTs.
So she is a collector to my girlfriend started as a collector to now she creates NFT's lol
That's Cool
Who is your favorite artist ?
I'm really digging the Graffiti Kings NFTs.
Same as did you get any of the packs ?
Yes. I was able to get a Pack and I picked up some on secondary market as well
Can we have a link to where the community can buy your NFT's ?
Sure. let me copy it.
https://wax.atomichub.io/market?collection_name=hotrodstudio&order=desc&sort=created&symbol=WAX
AtomicHub - Interface for the EOSIO AtomicAssets NFT standard
The AtomicHub is a user friendly interface for the AtomicAssets NFT standard. Its features include an Explorer, a Marketplace, a Trading interface and an NFT Creator.
Neftyblocks Collection for drops is https://neftyblocks.com/c/hotrodstudio/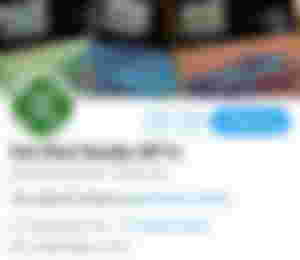 https://twitter.com/HotRod_Studio?s=09
Any advice for new artists ?
Yes. This is just the beginning for NFTs. Now's a good time to get started. I believe in supporting each other. I buy all kinds of NFTs. Even if it's not one I'm interested in. Just like to support as many people as I can.
Most of my profits go back into the community by picking up other peoples art.
That is so kind and its great to see artist help each other
Yes. We are all in this together.
Do you have a website that you post about this interview. Or do you post on Twitter. This is cool what you are doing.
So I post it on read.cash and put the links up on twitter and always tag the artist I like it because you get to learn what makes the artist tick
That's awesome. Thank you for taking the time to do this.
Not a problem . Tell us something random about yourself ?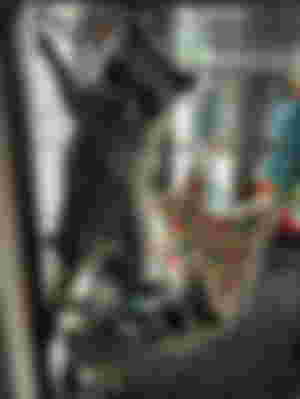 I have 2 pet raccoons
I have to ask what's there names ?
Stella, Cash, and Himi . I have 3 not 2.
One grown and 2 babies.
They are cute !!!!!!
They are a pain in the A$$
Lol
Really how come ?
They are really hyper. But they are fun.
When your not creating NFT's or working what you do for fun ?
Ride ATVs with my kids.
Oh cool and do your kids like your NFT's?
Yes. They think the are cool.
I have a drop in less than 30 min. Here is the link if you want to check it out. https://neftyblocks.com/c/hotrodstudio/drops/2768
That looks cool
Thanks. That's a subset card that will be used to blend into an upgraded Hot Rod in the future. That's then first of 3 that I will be releasing.
Ah that's what I was thinking when I seen the card
So last few questions
Ok.
You said you are into crypto currency what is your biggest coin you are holding?
SiaCoin, VET & WAX
Are you hodling them ?
Yes. I have been for a long time.
Is there a end price you want ?
When either of them Reach $1.00 USD then I'll take profit. If not then I'm gonna pass it down to my kids. I'll keep filling my bags along the way and by the dips.
Of course are you earning the coins or just buying in on the dips ?
I'm buying the dips.
Cool I take it you enjoyed the last week so ?
Yes. I loaded up.
Nice
Any chance of a drop for the readers or a competition to win a NFT off you?
Sure. I can do something. Just let me know what you suggest.
Its up to you depends what you would like to do?
We can do a giveaway. I'll giveaway a set of cards for blending. If you want to get it setup. You can use this picture. They can get the stage one card and a card to go with it to blend.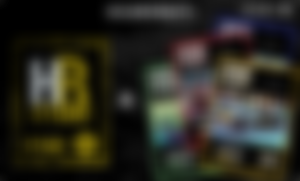 Perfect that's a great prize
So the very last question before I let you go is there anything else you like that I might have missed ?
Not that I can think of. I'm just really enjoying the NFT community. Meets lots of cool people. Thank you for doing this. I look forward to seeing your post. Let me know when you want to do the giveaway.
Not a problem
Ok perfect. Thanks. Look forward to reading it.
Thank you for chatting to me
So guys please show this artist some love and if you want to be in with a chance win the prize read the google form and do each stage
https://docs.google.com/forms/d/e/1FAIpQLSdlbKNfQijgEF8BCD4aAFp6qxUWc5RJ1Cpp3eD7PyV0gn_yJQ/viewform
And till next time ......