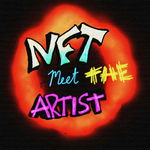 I had the pleasure to chat to the man behind the Rapping Sockee if you havent checked him out check out the videos below and since he had a drop coming out today with the da prankster well it would be rude not to publish this today so strap in and lets learn more about this muppet and its master Sockee.
Hey Bro
Hey
How you today ?
Feeling good .
Good what's the plans for the day ?
Just dropped my daughter off at school. Relax with the dog, coffee, work out a new Sockee Christmas idea that I had on the ride home this morning, pick my daughter up later, then off to work tonight.
Oh nice so you will be working on your project where did the idea come from ?
My daughter requested Christmas music on the ride to school and Alvin and the Chipmunks came on. Then I pictured Sockee as Alvin .
Ah love it . How did this NFT project come about ?
Sockee?
Yea of course .
I went to graduate school and for puppetry and I had to make a sock puppet for a class. I went to the local crafts store and bought a doll's hoodie and a little red hat to go with it. I grabbed a sock and hot glued everything on and Sockee was born. However, he didn't have a name until this year. My daughter was going through my old puppets in my closet and asked me what the name was of sock puppet with the hoodie. I told her he didn't have a name. So she said "let's call him Sockee!"
Ah and when did you decide to start creating him as a NFT ?
I did a fan art collab NFTs for Bosak and Stache and I never thought about doing a Sockee. However, at the same time, I had posted a couple videos of Sockee for fun in the Telegram chats and the response was well liked.
I made some Sockee Telegram stickers soon after to add to the fun. We were going on vacation soon and I decided to take Sockee with me and snap funny pics of him. Jacuzzi, Hot tub, pool etc.. I started an IG and Tiktok for him while I was on vacation also. When I came back home I found that Sockee had a little bit of following, and they wanted more Sockee. NFTs of Sockee were the next step. I started working on a Halloween Sockee NFT. I also enjoy the actual puppetry part, so I decided that I will use videos to actually promote/hype my Sockee drops.
How did you discover NFTs in the first place ?
Topshot. I collect sports cards and lot of the people I follow on Twitter were talking about Topshot and NFTs. I found a link to the Topshot website.... pulled it up.... and just stared at it. My brain fell out of my skull. I had no idea what this was or what I was even supposed to do with these things. I was intrigued, but I jump in immediately (horrible mistake) lol. I wanted to learn more about NFTs so I did some research for about 3 weeks. I watched YouTube videos and listened to podcasts. I stumbled upon a shows with Stache and Bosak along with The NIFTY SHOW and everyone was talking about WAX and how cool the blockchain was. So I went to check out some projects there. I found GPK, which I love and collect, along with the Cartombs project that was dropping soon from R2. I was hooked.
Was WAX always going to be be the blockchain for your work ?
I never actually thought about that, but WAX, especially right now, is where Sockee's fan base is. It's great to diversify your work over different blockchains, but WAX is Sockee's home. If he becomes more popular down the road, then he might look at diversifying to other chains. But he's happy here on WAX (that's what he's telling me).
When did you drop your first NFT ?
Well my first NFT was a video. The "Bag of Regret." I was driving home from work and I had just ate at McDonald's and the empty bag was staring at me from the passenger's seat. I felt that regret that we all feel sometimes when you make a poor food choice and then you just sit there asking yourself "why am I like this?" Lol. The Bag of Regret was something that I did for fun and to test the whole minting process. I made a bunch and sent them to a ton of people in the industry.
Lol did you get much feed back ?
People loved it haha. Lots of artists grabbed them up and NiftyBC liked it so much that he made me part of the WAXGANG NFT project and put me, SOCKEE and the bag of regret on an NFT .
Sebastian, Chem (his gf), and NiftyBC really supported me and my work and helped me out (and still do) in this space. That's what's great about the WAX community. Almost every artist is approachable. We can all learn and grow together when we help each other.
Got to love NiftyBC . How many NFTs have you made since ?
Just 3 minus some collabs. I wanted to get whitelisted before I started making them on the reg. I just received my whitelisting last week, so Sockee so owners of SOCKEE NFTs and future can rejoice! LSG! (LET'S SOCKIN GO!)
Here are my Stache and Bosak collabs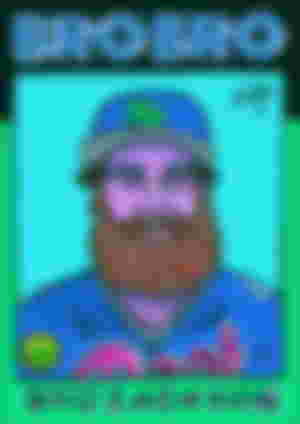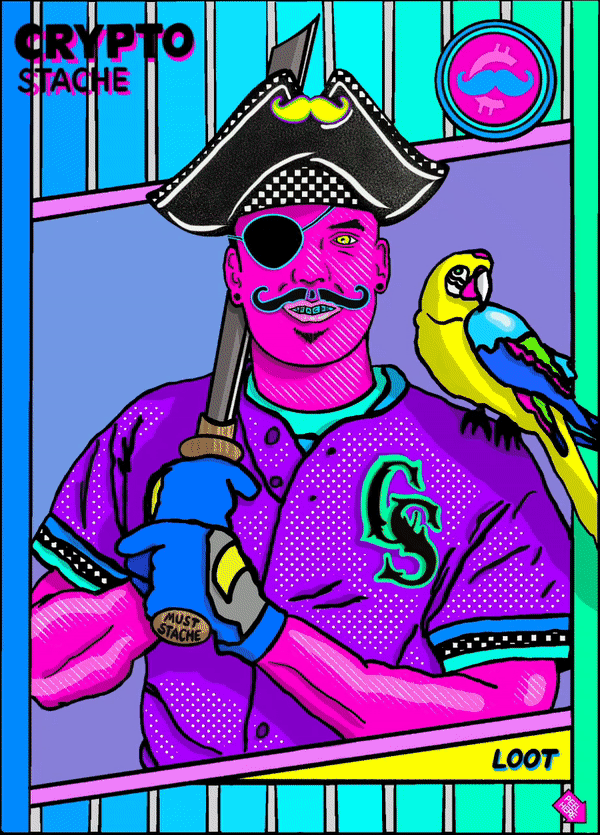 So will Sockee now by the star of the show ?
Sockee is definitely the star, but I'm sure that I'll make more NFTs without him also because I like both sides of my art.
What has been your favourite to create?
I really had fun creating all of them so far. But I would say Count Sockula. Making the NFT and creating a song and video was super fun and I got use a lot of different media for the drop. This space gives me the opportunity to use my talents in a way that I would have never been able to use them before. I feel like I've found a space that I can flourish as an artist and performer. I can experiment and discover again and it's really amazing.
What the plan for Sockee will there be adventures and new characters ?
I have some ideas under wraps but I will say that there will definitely be more things coming down the "tube" lol.
Sockee invites you on this journey with him!
How you creating your NFTs ?
For my birthday last February I bought a new iPad and I told myself I was going to get back to my creative side again. This past year and a half has been really rough and I thought that being able to draw and create would help. When I seen procreate I knew I had to get a new iPad. So to answer your question the long way....I use procreate lol .
How long does each NFT take to create ?
I don't have a ton of free time with my night shift job and family.... so they take me longer than they would if I had free time.... usually about 2 weeks.... but I like to take it slow. It allows me to think about the direction I'm going with it and tweak it a lot before I finish it.
Have you done many collabs ?
Stache, Bosak, DaPrankster, and my good friend that's new to the space Moxie..... there's been others that want to do Sockee collabos and I've been contacted by others projects in the WAX space that want to use Sockee as a promoter. I'm very open to collaboration. Sockee loves his NFT buddies.
Even do you have done collabs with some big names who would be dream collab?
So many cool artists that I would love to collaborate with to say. Wampastompa, Robert Bohn, Senor Lupe.... these guys are some of my top favourite artists in WAX.
What's the biggest collection in your wallet ?
Probably the R2 stuff Cartombs, GK, MOR.
Who is your favourite NFT artist ?
It's close... but I love Senor Lupe's work. That 80s pixel video game art. So good.
What been the most exciting part of your project ?
Just being able to be express my creative side. It can really go as far as my imagination can carry it. And that's exciting!
What has been the hardest thing ?
Probably getting whitelisted on AtomicHub lol .
What advice do you have for new artists?
Just do what inspires you and not what you think other people will want. And above all have fun. When you enjoy what you're doing, ideas, motivation inspiration will just come naturally to you.
Would you like this to be a full time job in the future ?
If I could do this as a full time job.... man.... that would be the one of the best jobs I could possibly have. Do do something that I love and at the same time earn enough to not have to work anymore would be the pinnacle of job satisfaction.
Do you hold much crypto ?
I don't actually. I did buy some DogeCoin last year then sold it and bought our dog with it lol.
So you got a dog from Dogecoin ?
The irony right haha?!
Its brilliant what you like to do to unwind .
I like to just chill out with my wife, daughter and dog, work out, create.
Tell us something random about you ?
Do you remember the show Double Dare?
Was it a nickelodeon show ?
Yeah . Ok here's a different one I won 3rd place in a rap contest in the 1988 (I think that's the year) for NBA all-star weekend....1st place would have to actually got to attend the event, but I won a savings bond lol
Oh wow do you still rap ?
No lol...I mean I can for fun... but I'm definitely not a rapper lol.... maybe Sockee is though. He has a rap video you might have seen? Lol
"On Tha Blocks" lol
Ha ha ha yea . How do you keep with the community ?
I post a lot of my ideas and progress sneak peaks of my upcoming drops along with drop info on my socials. Check in daily. Interact and have fun.
Do you have your own ?
@sockee_adventures on IG and Tikto@Twitterter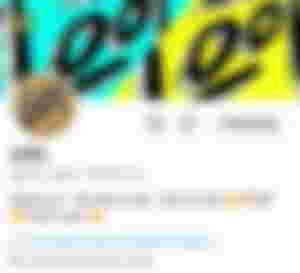 https://twitter.com/loot_cakes?t=GM7Y7dMKiDa4L-oThhv9rQ&s=09
and my Telegram that I just recently added
Loot Drop Lowdown
https://t.me/Loot_Drop_Lowdown
https://neftyblocks.com/c/lootcakejoyo/marketplace?sort=created&order=desc&collection_name=lootcakejoyo
When the next drop ?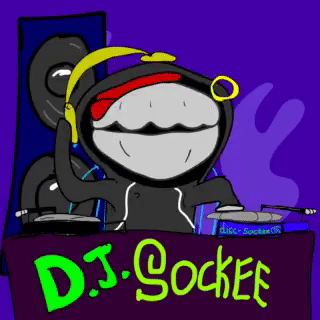 I have a collab with DaPrankster dropping this Thursday.....DJ SOCKEE
Class . Any chance of competition or drop for the readers ?
Of course Il happily give a brand new DJ Sockee .
Of course will Sockee be appearing on Niftys show ?
Yes. He has been trying to get Sockee on.... but I'm not really available in the evenings. But he said he's going to try to do an early show for me. If not... I'll have to work it out
Ah man that be class . Before we finish up is there anything you want to add or say?
I just want to give my wife some credit taking pics and videos that I need for my Sockee pictures and videos. Although she never totally understands what I'm trying to do, she just goes along with it. She's used to me buy now lol. So big thanks to her!
It has been a pleasure to chat to you and good luck on the drop which is out now check it out .
Right drop your WAX address to win the DJ Sockee NFT.