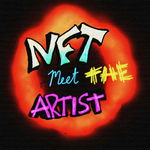 So I actually meet this artist a while back when he was only starting to drop his project on facebook and I only came across him again on twitter so I had to have him on .
Hey bro how you ? Did you do much today ?
I am fine, took a break right now from working on a new release. Just some usual twitter interactions and creating a new fun way for the community to morph their own Cat NFTs other than that nothing unusual for today . If you want I can show you on what I've worked today .
Oh yea I am sure people will be interested ?
The next thing I am trying to implement is a way of letting people blend their favourite Oliver Morpher STKZ. This would be one of the 2 NFTs required, the standard Oliver STKZ(the one I've worked on today) and the second NFT, a morphing element.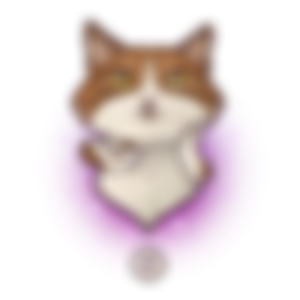 The first blends that are gonna be available for people will be the elemental ones Fire, Earth, Water and Air
That's quite cool so will collectors need a certain elemental to blend certain NFTs?
Yes, they Il need 1 Oliver STKZ and 1 fire element for example in order to get the fire Oliver Morpher STKZ . After that I plan to make them usable in order to create even more variants , But for starters there will be the 4 elements with a possibility of creating the avatar that holds the power of all the elements .
Ah that's cool . So how did you become aware of NFTs ?
Thank you! I've been working with arts for a long time as a hobby and I've first find out about NFTs last December, when Opensea just started to grow. Even knowing about them I only got the chance to enter in this space around June I think due to a busy schedule. I also learned from a friend about Atomichub and the Wax Blockchain which I instantly loved.
And what made you choose WAX blockchain to create your project ?
I liked the idea of gamification that it had and I thought I could come up with an NFT art collection with a twist. That friend also had a big role in it since he was already informed about the WAX blockchain and shared part of that knowledge with me as well. So in the end it was easier for me to start here since I knew this space better than the other ones.
Where did the idea for the project come from ?
So I've loved cats for my whole life but I couldn't own one before later in life. That s here Oliver came in, around may 2018. Luckily for me he came in my life when I would've needed him most, in some bad days he might've been the only comfort. Since he means a lot to me I've always thought about a way to honor him in a way, or maybe a way of being thankful for his existence. I got the idea about morphing him with different things because I've wanted to create something that people would find interesting by combining cats that some people love with other things that maybe just some specific people will like. I also picked this theme because I want to constantly improve as well and face different challenges, hence the different combinations. In time I want to create a collection that anyone could find a cat perfect for them!
Ah so this project created from your love of your pet ?
Yes, you could put it that way as well that would be the main reason
When did you drop your first NFT ?
I think 8 June if I am not wrong, it was the Common Indicat Oliver Morpher, and at first I shared it with people in order to show the collection and start growing a small community on discord .
Can you drop us a pic ?
Sure, it s this one .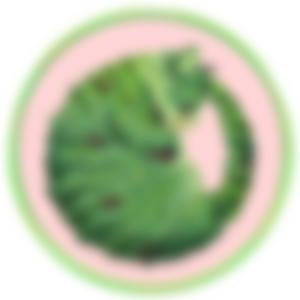 It came in 4 different rarities the rare one being blue, the epic one purple and the mythic one green with a tint of red that s also animated! Each rarity being more scarce, only 1 mythic being available for each Oliver Morpher . Oh if I may add in the future I m planning to implement a feature that rewards the mythic collectors to get a physical package with a t shirt, beanie, socks, stickers and prints with the collection,
Cool how did the community react ?
Surprisingly well, got a bunch of collectors interested at first from the Atomichub drop page that I don t think exists anymore . The discord community grew really fast to 200 people and after that we kept growing to be around 480-500 now . People also liked the idea of collecting the epic NFTs in order to get the only Mythic one
That sounds amazing and the community is still that's great to hear so you have a few collectors who want to get the Mythic one has anyone got it yet?
Yes, for 2 of the Oliver Morphers released currently there are 2 collectors that got the mythic ones, for the indicat and for catumulus(the cloud combination) . The last 2 oliver morphers don t have yet a collector that s getting closer to the mythic . It is amazing, had lots of exciting nights because of the people in the community
That's great that you a repory with the community how many NFTs have dropped since you have launched ?
Around 7400, 7418 to be specific but I still hold 360 for giveaways and such . Since they re quite some I could explain more into the different kind of NFTs I have .
I mean how different ones you creates ?
4 types of Oliver Morphers, the Indicat, Catumulus, Catromeda and Spooky skcat Some different STKZ, 4 types of indicat, 3 Halloween ones(catsper, avocatoo and spooky skcat) and mojo which is an NFT made after the pet of a discord member. 4 types of oliballs, cannabis, cloud, space and spooky balls that are used to promote the upcoming Oliver Morphers and the collectors that got the mythic one . 3 packs for the Halloween STKZ and the discatokens that are used as rewards for the discord community . Members will be able to blend them in the future to create Oliver Morpher Packs .
What has been your favorite to create ?
Probably Catromeda since the theme for it was selected by the community and I had a lot of fun creating it .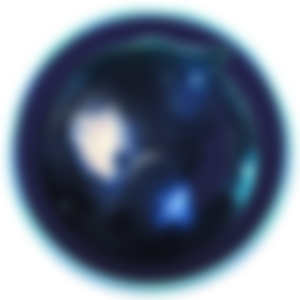 How long did it take to create ?
Around 26-30 hours were put into it but I have a slow laptop so that s a cause as well.
Oh wow what programs you use for creating ?
Mostly photoshop and then after effects to add some magic to the rare ones!
Have you done any collabs yet ?
Not yet since I am trying to grow my own community for now but I've already started looking into it and I d found it lovely to collab with some other cat NFT collections in the future .
Who would be dream one ?
Honestly as I said I only started looking into that so I don t really know the available cat collections on wax Cat stickers and red panda got my eyes on them though
What's been best part of your project ?
Probably the community, I knew I had to start a discord but I really wasn't expecting to find genuine people looking to connect, it was nice and I am really glad I've got to know some people from my community! The twitter started to be fun as well lately to be honest .
What's been the hardest part ?
Probably how much work it requires in order to manage all of it under 1 person but its been getting better day by day . Also I enjoy it even though it requires a lot of energy .
Do you collect NFTs yourself ?
Unfortunately I just started expanding further than my own collection since it was it s start and I had to work more into it but I started to see some artist from which I d like to get some NFTs in order to support them . Like I mentioned before I like red panda and cat stickers collections from my knowledge so far
Have you checked out catrax ?
Only on twitter and I like his uniqueness behind his NFTs
What's the biggest collection in your wallet ?
My own haha Or you weren't talking about quantity?
If not I do have some colonizemars NFTs. I find their NFT s being amongst the highest quality used for gaming .
Oh cool . Is this a full time job ?
It isn't, even tho I wish I could make it. I have 2 jobs at the moment: freelancer graphic designer, and bike delivery guy, other than that I am also in my last year of graphic design master degree so whatever I have left as free time goes mostly into the collection .
Busy guy when you get free time what you like to do to unwind ?
Spend some time with my girlfriend, have a walk (this turned more into bike rides ), spend some time with my friends and watch different stuff I like too look at either cartoons or animes since I might be able to observe different techniques to implement into my own craft . Oh I also do some gaming mostly indie games .
Oh do you play any play to earn games ?
I used to play alien worlds but got off of that and currently nothing . Any good ones?
How come ?
It just isn't my thing I guess, and I also have to sacrifice a lot of info around NFTs or NFT games in order to have time to create my own collection any good ones ?
Splinterlands . Tell us something random about you ?
I kept losing socks around the house or in the washing machine so I took the conscious decision to never wear them in pairs anymore and just pair 2 of the ones I first see and like in order to match the vibe I am feeling that day .
Ha ha ha where can the community keep up with your project ?
Mostly on discord but I am planning to get a site up as soon as possible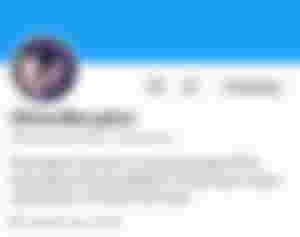 https://twitter.com/Oliver10914728?s=20
Where can we buy your NFTs ?
My drops can be found here : https://neftyblocks.com/c/olivermorph1
And people can also find various prices on Atomichub market as well https://wax.atomichub.io/market?collection_name=olivermorph1
Any chance of a competition for the readers ?
Oh yeah that would be fun, Il give away some Spooky Skcat Oliver Morphers they can leave their wam in the comments so I could send them?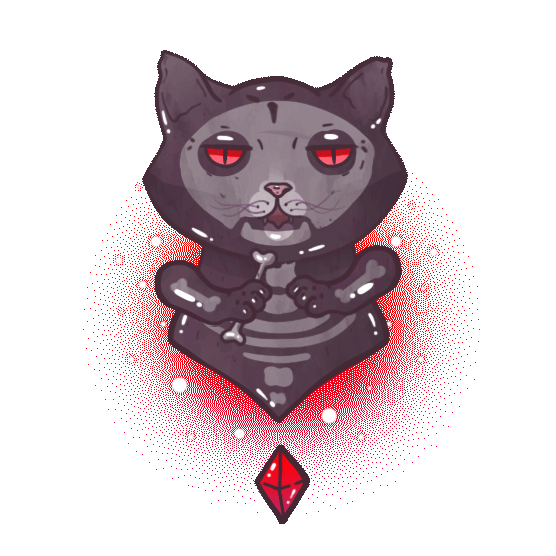 Perfect . So before we finish up is there anything you would like to say or add for the readers ?
I d like to thank them for the time they spent to read about the project and that i hope Il see them around my discord server! Also I d love to thank you for this opportunity and for doing this kind of work . Really appreciate the support you offer to small artists, it s amazing how the community just welcomes you with open arms
No thank you for chatting about your project every in Wax needs to be heard and seen .
So guys leave your WAX below and check out his discord and Twitter and maybe pick up a NFT or two .