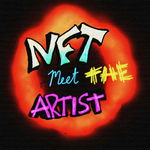 So I had the pleasure to chat to Ryu Kiyoshi from Gods and Legends about his project and about himself I am loving his new project I sure you must of seen his project around well I won't say anymore and Il let him tell you about the project .
Hey
Hey 👋
how's things ?
Going good, how're you?
I am good just chilling for the evening . Did you get up to much today ?
Awesome =)
Where you from ?
Toronto Canada
How did you discover NFT's ?
Discovered NFT's by investing in crypto. Started to notice all the hype around NFT's , kept reading news articles on NFT's, so I decided to start collecting myself a little bit and check it out. Started collecting on Opensea, Vevo,Rarible, and after a few months found the best NFT marketplace by far, Atomichub.
I've been investing in crypto since 2017, but got into the scene in 2013 through mining and Satoshi faucet collecting.
I started to notice a lot of problems that some collections were having and thought I could solve these problems and create something that will be much better than most collections out there, with unique avenues and things that have not been done in the NFT world yet.
Why did you choose WAX blockchain ?
Wax has no fees and is very easy to use. The community on wax is incredible, theyre very supportive and strong. I actually started making NFT's on OpenSea but didn't like the fees that the community always had to pay.
Oh really how long ago was that ?
I was on Opensea from March-April
Oh right when you were on Opensea did you sell much ?
No not at all Opensea was filled with famous projects and artists, it was very hard to get a start there. Also the community was not very supportive because of the fees.
Of course . When you up set home on WAX did it take long to build up a community?
For me it didn't take too long because I put in a ton of work, 16-18 hours a day for the first week just building a community on social media platforms and reaching out to other projects for Collab's and promo giveaways. We got about 2000 members in total the first week and were then able to apply for a whitelisting.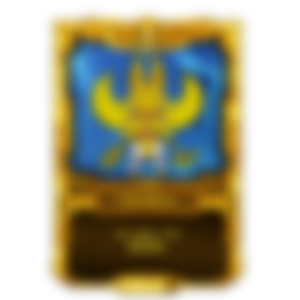 Ah I am guessing whitelisting didn't take long ?
Took about 1 week
And is it true there was a little copyright issue at some point ?
Yes we had an interesting situation with our first collection that forced Atomichub to change its fan art policy. We were making original characters, original artwork, and each of our characters names had Chibi infront of them. We released Chibi Goku, Chibi Sailor Moon, Chibi Shoto and everything was great, all original art, we were going strong for about 2-3 weeks. Then all of a sudden we released Chibi Pikachu and lost our whitelisting because we used the name "Pikachu". Even though there were many collections doing the same thing, and other famous collections such as Thicc Pokemon also doing the same thing, we were the ones who got attacked. Our community thought this was very unfair. This caused Atomichub to change its fan art policy and us losing our whitelisting.
But instead of giving up and quitting, we decided to reimburse the whole community and start a new project from the ground. It took about 2 weeks to reimburse our community and we had to deal with a lot. But a smooth sea never made a skilled sailor, we learned from our mistakes and came back stronger with Gods and Legends.
We did our research and Mythical gods and legends are public property and cannot be copywritten, all of our art is extra original and we even change the names just in case.
I have to say I did hear about the issue as my girlfriend is a fan of your work and well done for reimbursing the community people wont forget that !!!!
That's awesome 😊
So you came back with a new project which has seemed to make you even bigger in the NFT domain . Are you happy now the way it all played out ?
Yes we are very happy. We were able to make a more polished project and the feedback from the community was even better.
I also see you are a part of a big project waxarena.io how did this come about?
We have been in contact with the maker ishiki Arata since he started his collection on wax called aratadigital. We both supported each other from the start and created a friendship. He invited us to join waxarena as one of the first collections on board.
Wow that's a big help to both of you's . So how many NFT's have you created since you started your new collection ?
We have 12 different character cards now. 1 collab card with DogecoinKid. 1 collab card with waxarena. A golden ticket for the community ticket raffle we had to raise funds for uplift land (we now have 9 lands) and 4 out of 7 medussa coins for the medussa coin community event, releasing the final 3 over the next 2 weeks.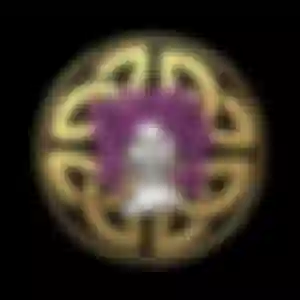 So 19 NFTs in total so far. We launched may 25th so it's been a bit over a month .All medussa coins are free also .
Out of all them which is the favorite you have created ?
My favorite so far has been King Arther and Thorr .
Can we have a picture ?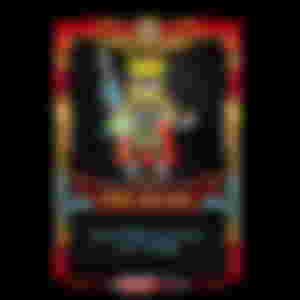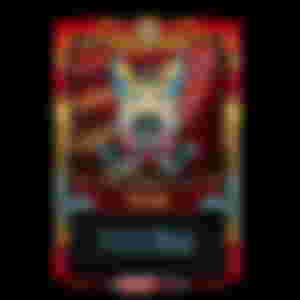 They are class why are they your favorite?
Thank you. They're my favorite because king Arthur was my favorite story growing up and thorr has my favorite quote on the card, all of our quotes are original, made by us.
How do you create each card ?
After a few weeks I had to bring in some help because the project was growing so fast. One of friends from high school was also into NFT's, had a ton of experience making custom characters for video games, also had experience working at Ubisoft. So I decided to bring him in to design the characters on photoshop.
After each character is designed he sends them over to me and I use Adobe after effects to put everything together and animate the card.
We also take time discussing the quote on the cards together. The whole process for 1 character takes about 25-30 hours now. It used to take us 2-3 days
Oh wow that is cutting down the creation time . Is this a full time job now?
Yep this is a full time job for me. We have over 15 people on the team now all working part time
Wow what where you doing before this became a full time job ?
I was investing in crypto and working on start up companies .
Oh cool so you were already involved in the crypto world I take it the last month has been hard on you with the fall in value of most crypto ?
Not really because I sold before the drop and am now holding 75% in tether waiting for a signal to come back in . Staking tether is one of the smartest things you can do in crypto. Some places offer 10-15% APY and the price is always stable .
Nice I am just holding mine at the moment myself . I know you have done a Collab with DogecoinKid is there any more lined up ?
yep we have Collab's lined up with sammy snake, crypto stache and ken bosak all coming up this month for their own personal custom card and packs.
If your could Collab with one person who would it be
Smite the video game been trying to contact them .
Oh is smite the game on ps4 I think . Are you working on any NFT's at the moment?
we are getting ready for Merlin the wizard this Saturday July 3rd at 15:00 UTC .
Is he finished yet ?
nope .
Can we have a sneak peak of what he looks like now ?
haha sorry, cannot .
I can understand so will there be any blending in your collection ?
We have blending for every single card .
Where would you like to see this project go ?
I would like to see this project become much more than just an NFT collection, my goal is for this to become a brand.
Have you thought about merch ?
Yes we have talked about it, definitely an avenue we would like to explore in the future .
Think hoodies t-shirts hats socks are a defo like what M.O.R.B.S do ?
one day😁😁😁
How does your family feel about your NFT's ?
They are surprised by the whole thing. Don't really understand it yet. They are very old school .
Of course I can understand . Tell us something random about yourself ?
Been playing tennis for 20 years+ now, used to compete in tournaments. Was ranked top 25 in Canadian junior tennis.
Wow that's good how come you gave it up ?
Stopped enjoying the competitive side of it. The pressure in tennis is intense because you are alone out there. Tennis is mostly a mental game at a high level because everyone has great technique and fitness. If something goes wrong, its all on you, over and over again for the whole match which can last hours.
What you do for fun when your not creating NFT's ?
Learn about NFT's lol 😆 Study other projects
Is there any projects that stand out to you ?
Mytreasures1 is my favorite project on WAX . And gotta love thicc pokemon .
What advice do you have for new artists?
Don't lose sleep . NFT's is a 24/7 market
Ha ha ha love and its true do find it hard to balance a drop for everyone to buy.
Yea, someone's always unhappy they missed out on the drop .
That's the thing can't please everyone . Where do interact with the community?
telegram, discord, twitter, and torum
Can you give us the links ?
T.me/godsandlegendsnft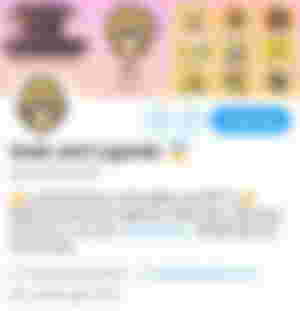 https://twitter.com/godsnlegends?s=20
https://www.torum.com/u/animeganja
Crackers83:
Brilliant . Any chance of a competition or a drop for the readers ?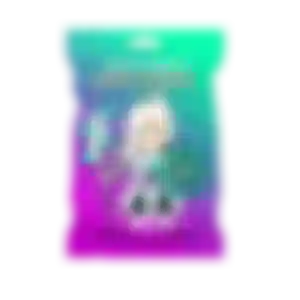 Sure, I can do a free giveaway for readers. We can do 2 packs if you like .
Thanks so much so guys drop your wax address here for a chance to win one pack and Il leave a link for the twitter competition at the bottom of this article
Where can we buy your NFTs ?
On our website we have links for all the NFT's. 99% are sold out, you might be able to find some merlin packs from our release yesterday.
For all the other cards you have to purchase off the secondary market. We use Atomichub market.
https://wax.atomichub.io/market?collection_name=godsnlegends
So before we finish up is there anything you would like to add or say to the readers?
We are a community driven project. We have big plans for this collection. We are very passionate, hungry and not afraid to take risks. Our main goal is to create as much utility and use cases for our NFT's as possible.
Thanks so much for chatting to me .
No problem 😊 . Thanks for the interview.
I really shouldn't have to say check this project as my god this project is going to amazing . If you want to have a second to win another pack of theres check the link below to enter
https://twitter.com/Crackers832/status/1411823783145521152?s=19