Meet the artist behind Fried Factory
I have seen this artist work around for a while so I thought I would reach out to see what his project is all about as I know very little about the project I know he has given away some NFTs with Jungle.tv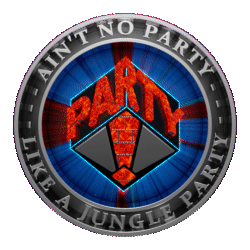 Hey and welcome?
Hi! Thanks for inviting me to do this!
How you today?
I'm doing excellent today. Hope you and anyone reading this are as well.
I am good tired as always lol . How did your crypto journey start?
My crypto journey started pretty rough. My first exposure to crypto was buying during the 2017 bull run... when everything was at ATH. Lets just say I learned what not to do very quickly. After that, I didn't have much taste for the crypto space until NFTs became a thing. And even then, initially, my interest in NFTs was more how they could be utilized in games.
Why did you start creating NFTs?
I started creating NFTs for fun during the Covid lockdowns. While I had been doing Architectural and Mechanical Computer Aided drafting for many years, I never considered myself an artist of any kind and would normally have never considered making NFTs.
Your a big Cryptomonkey fan have you created any work with soggyapplepie?
But, in my online travels, I found my way into the Banano Discord server. And that place has a way of pulling you out of your shell. They are one hell of a wholesome bunch of shit posters, and without their encouragement, I probably never would have minted that first Tuit. I have credits on a few MonKey Stacks and there is a CryptomonKeys Tuit, but no direct collab. It's always a pleasure to chat with Soggy and I would love to collaborate directly.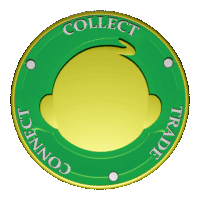 Why was Wax blockchain the right blockchain for your project?
I chose WAX because it checked all the boxes for me- low transaction fees and easy to use. Making NFTs other chains looked like coding in a lot of ways, but on WAX there were dapps like AtomicHub and Nefty that had a clean, easy to understand interface, and they have only gotten better over time. Plus, it's nearly free to get started, so i figured, why not give it a shot?
What's the idea behind the project?
Currently, my friedfactory collection is a kind of catch all for different teams I have worked with or collaborated with. I have big plans for the future, but don't want to expose those yet.
What was your first NFT you dropped?
My first NFT drop was literally a cube :D here is a link to the template -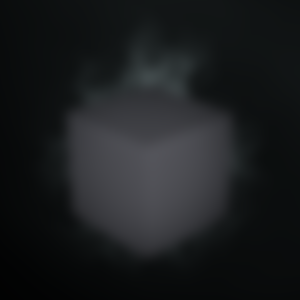 https://wax.atomichub.io/explorer/template/wax-mainnet/defaultcube1/Default-Cube_75471… It sold for 2 WAX, if i remember right, and I will be eternally grateful to the person who bought it.
How did the community react?
I didn't really have a community at that time. Just some people I talked to on discord.
How many NFTs have you launched since?
Now, I have 68 different templates and over 8k NFTs in circulation.
How do you create your NFTs?
Initially, all of my NFTs were created entirely in Blender. Now, I use a mix of Blender and Clip Studio. About the only software suite I wish I had more experience with is Adobe.
Do you use many programs?
A few alright
What has been your favorite you have created?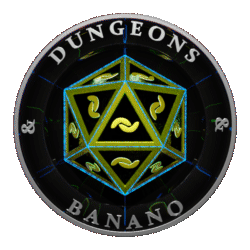 Most of my personal favorite NFTs in the friedfactory come from the collab.lab. The D&B&F Tuit stands out to me because it represents a turning point in the complexity of my animations.
Have you done any collabs yet?
I love doing collabs. Each one is a chance to learn something and help forward, hopefully, not only my own work, but others too.
Who would be your dream collab?
Not sure if I have a dream collaboration or a favorite collection.
What's your favorite NFT project?
Don't make me choose between all the awesome projects out there, lol.
What is the long term plan for the project?
Long term plans for the factory involve implementing a way to bridge the digital NFTs with real world objects.
What has been the hardest part of the project?
The hardest part for me, by far, has been building a community. Thankfully, I'm surrounded by people in the real and digital world who constantly encourage me to keep at it.
What has been best part of doing the project?
The best part of all this nonfungible insanity has been the people I've met along the way. There are so many kind, funny, supportive people in the crypto space.
Will you push your project onto other markets?
I've thought many times about expanding the friedfactory into the ETH space. If more people expressed interest in it I would probably make the leap.
If you could start a new NFT project what would it be based on?
I have plans for other NFT projects but think I'll keep that under wraps for now.
What you like to do to unwind?
When I'm not working on digital stuffs or mining FIAT, I can usually be found relaxing on the couch playing a game or watching a movie.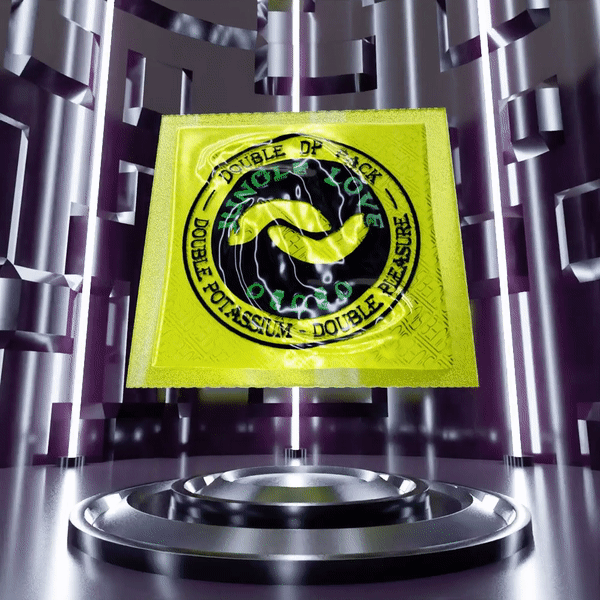 What does your family think of the project?
My family doesn't understand what I do, but they are supportive in their own way.
When is the next drop?
I do drops on twitter every Tuesday (jtv.tunesday NFTs) and Friday (Frieday drops from various schemas)
Where can we keep up with the project?
To stay up to date on drops and releases follow the links to my socials - https://bio.link/friedfactory
Where can we buy your NFTs?
My NFTs are currently on sale on
AtomicHub https://neftyblocks.com/collection/friedfactory
Nefty https://wax.atomichub.io/market?primary_chain=wax-mainnet&collection_name=friedfactory
Any chance of a NFT or 2 for a competition?
Of course I sent you a few to giveaway
https://twitter.com/Crackers832/status/1690790237973155840?s=20
Anything else you want to add?
Thank you again for this