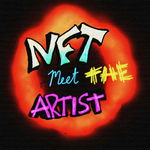 This artist is quite new to the WAX area but I like his NFTS so I thought lets talk to him and find out more about him so lets go .
Hey bud
Hey man
How's things ?
Doing good bro and you ?
I am good get up to much today ?
Get up to much what? didn't catch that .
Did you do anything exciting ?
Yeah my work week starts on Sunday so I've been working most of today just grabbed a quick bite . How was your Sunday?
I am off today was doing a lot crypto and NFT work . Can I ask what you do for a job ?
I am a partner in a marketing consultancy and ad agency.
Oh cool that must help with the promotion of your NFT's !
I try not to mix the two . The knowledge helps but the resources don't haha. NFTs are a source of stress free enjoyment to be honest.
How did you discover NFT's ?
I've been into crypto since 2015 and I seemed to stumble upon an article in Feb about NFTs . Fell in love with the concept been a photographer a little over 2 decades so made a lot of sense to me to put the two together.
What made decide to create your own ?
The art was already there either on an Instagram (SM), photography account or just sitting on a hard drive all that was needed was to mint and list . Even Nomadic Frame as a persona/brand had existed for the last 5 years so it was a very seamless and natural progression into the NFT space .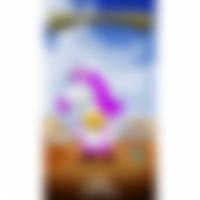 How did you decide where to mint it ?
I started doing my research and learning about different platforms at the initial stages I really got into WAX but that was more from a collectibles perspective and then Opensea and Rarible because they had the lowest barriers to entry all u needed to do was setup an account link ur wallet and ur good to go but I had my eye on the by invitation or application only sites because I could see the saturation factor on Opensea and Rarible was high and the clutter was not going to be easy to break through I started to engage more with the NFT community sharing my work supporting other artists share theirs and one day in early March another artist offered me an invitation to Foundation I was over the moon since then I haven't looked back.
Is that where you minted your first NFT?
I actually minted my first NFT on Opensea later on burned it and moved it to Foundation after building my presence on Foundation I was able to get into Makersplace now trying to diversify my presence into other NFT curated platforms. (SupeRare, Knownorigin & Niftygateway)
When did you decide to start creating on WAX ?
From the beginning I had the idea just needed the time to create the work especially that this was not photography or from my existing base of work I had build everything from scratch so I started on the ideation back in March then developing the concept and finally was ready to launch late June .
How did the launch go ?
It's been amazing so far! I am actually very surprised given the amount of projects currently in the WAX space that it would be received so well and we are only half way through phase 1 . Well let me take a step back to describe the project ?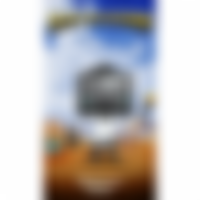 Please that was the next question !
Altminers was inspired by a fusion of the past and the future . It pays homage to the Gold Rush of 1849 in San Francisco and how people were literally racing to find gold and get rich all over the area and it reminded me so much today of how the mind set has not change with people entering the crypto or NFT space with that same mind set Get Rich Quick so I married the idea of the Gold Rush Miners with Altcoins its funny how these days followers of alt coins can go as far as being cultish in mind set when it comes to their favourite coin and their belief that this is the one . So I developed 10 Miners with an 1800s inspired theme and linked each one to a look and feel of a certain coin . So the likes of Moreno Jack and Ethereum Ernie were born There are 5 categories or tiers for each of the 10 miners . Starting from Common to limited edition . These are based on rarity and theme .
So far we have only launched half of the common cards and now 2500 of them are sold out .
And how many are available to buy ?
the first half sold out last night another 2500 will released tomorrow
Oh brilliant so is there blending involved in the project ?
That is what we are currently working on to launch in phase 2 once all the common cards are sold out
What will happen in phase 2 ?
The blending phase and release of the remaining tiers . All other categories will be available through the blending process
How many more tiers is there coming ?
4 more tiers
Uncommon - Framed
Rare - Gold Cards
Ultra Rare - Super 8
Limited Edition - Sketch
What was the first NFT you dropped on WAX ?
I played around with different bits of my photography just to test the system and figure things out but the intention from the beginning was altminers . Those were more about figuring out things so that I could be ready for a strong launch I engaged as well as a collector with other projects to benchmark what I was doing and get as many best practices and learnings as possible before launching myself . This was all new so it took a bit to figure everything out
Do you have a picture of your first minted NFT on WAX ?
yeah lemme see
Atomic Flower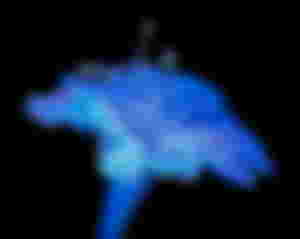 How did the community react to it ?
No reactions lol it was clearly the wrong platform for this type of work people were into collectibles they wanted something different but it helped me understand a lot even in terms of what works and what doesn't
And when you launched Altminers did it take while to get it moving ?
I only launched altminers a little over a week ago released each day a single card so that took 10 days to get through them on the 11 day everything was sold out and gone
Wow that's great you must of been very happy ?
I am ecstatic and so thankful to the Legion of Miners out there that received this project with open arms the NFT community is one of a kind and honestly I have been blessed to be lifted by them
There must be a lot of love out there for you .
The results seem to say so and I have a lot of love for them too .
How do you create your miners ?
The miners are sketched then digitally scanned and painted once I get through that process I took them into Photoshop to fine tune them .
How long does it take to create them ?
Between a full time job , a family and my NFT Photography it took over 2 and a half months to complete the 50 iterations of the 10 miners in 5 tiers
Do you have a favourite one ?
LOL . They are like my children I love each and everyone of them equally .
Come on one has to stand out .
Honestly the amount of effort it took to give birth to them, feed them, raise them and see them all grown up . I can only love each and everyone equally and unconditionally haha .
Ah really fine . Is there any Collab's in the collection ?
No not in series 1 but that is an area we are more than happy to do in the upcoming series once altminers has established itself on solid footing .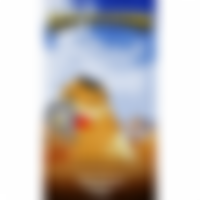 Is there anyone you would love to Collab with ?
There are so many! I mean who is at the top of my list and can compliment my style
Ken Bosak
Savage Dogs
R2
Graffiti Kings
Monsters of Rap
Cartombs!
Blockchain Heroes
KOGs
The Horrors
there are way too many to list . Would love to get their attention and it would be an honour to have them to Collab with ?
Ok that's a list I thought you were going to say you couldn't decide again ?
😂 If you asked me who did I love most out of them that would be my answer I love em all .
Oh fair enough .
👌🏼
Are you still collecting NFT's ?
Of course I don't think at the pace I am going that I will ever profit I sell I buy that seems to be the trend at the moment haha in terms of Wax I am invested into Alienworlds, rPlanet, Bitcoin Origins and The Uplift World
Are you still selling on other markets ?
As mentioned in the beginning @NomadicFrame is my curated art and photography account which is present on most marketplaces @Altminers1 is specific to the WAX platform and the collectibles series .
Will you find it hard to keep producing for both markets ?
At this stage I am managing. But I am sure when the demand increases I will need to get additional support and resources on board .
So you have a plan as such ?
The plan is to grow Altminers brand and provide the necessary resources to do that .
Have you had any issues of people missing drop over time differences ?
I try as much as possible to select a time which works best for everyone usually around Noon GMT. My drops have lasted long enough at this point for all time zones to get their cards in if in the future we are running out in a one time zone then will have to spread out the drops across the day .
Is there one project that you keep an eye on ?
Not one but more than one from the list I provided for the Collab's and the ones I have invested in I have NFTs from each the list of all the projects I have bought into is way too long to mention here .
How do you interact with community about Altminers ?
I use Twitter as my main communication platform. I would love to be on Discord and Twitter like the other projects. But at this stage I am not prepared to handle all of that . But watch this space as these look like they are on the horizon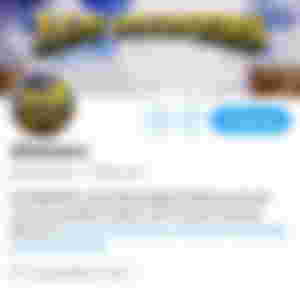 https://twitter.com/altminers1?s=09
Where can people buy your NFTs ?
https://neftyblocks.com/c/altminersnft
What advice you have for artists coming into creation market ?
Honestly the best advice I could give is to connect with the community and engage with them as much as you can you will create unique connections with awesome people and not to stress about the sales . Sales will come !!!!!!!! There is a collector out there for everyone .
Tell us something random about yourself ?
I'm a Chelsea fan . Go Blues lol
BOOOOOOOOOOOOOO !!!!!
When your not working in your full time job or working on your NFTs what do you do for fun
Family time is a priority so I try to give all my free time to do that . We like to spend our time outdoors and in Nature . Given the amount of time we spend in front of a screen
How does your family feel about your NFT project ?
They are very supportive . One of my latest pieces on makers place is a collab with my wife .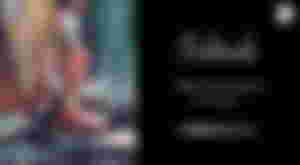 Is there any chance you would like to do a drop or competition for the readers ?
yes of course I just finished a giveaway I was running and more than happy to do more for this community .
He started one this morning IL put the link below but have a few Altminers to give away .
It was so awesome talking to you I appreciate this interview and ur time. Happy to answer any questions later that I may have missed out on . Thank you so much for your support and for welcoming @altminers with open arms! I will continue to work hard to meet your expectations and provide you the best I can with this or any other project and I love you guys!
Thanks so much for taking your time to chat to me .
My pleasure! And thank you personally for making this happen! Appreciate it and much love and gratitude Take care and have a wonderful evening
You to thanks for your time and good luck with your project . To enter the competition on twitter click here
https://twitter.com/altminers1/status/1412688190708846593?s=19
And dont forget to drop your wax address below Il drop something in .